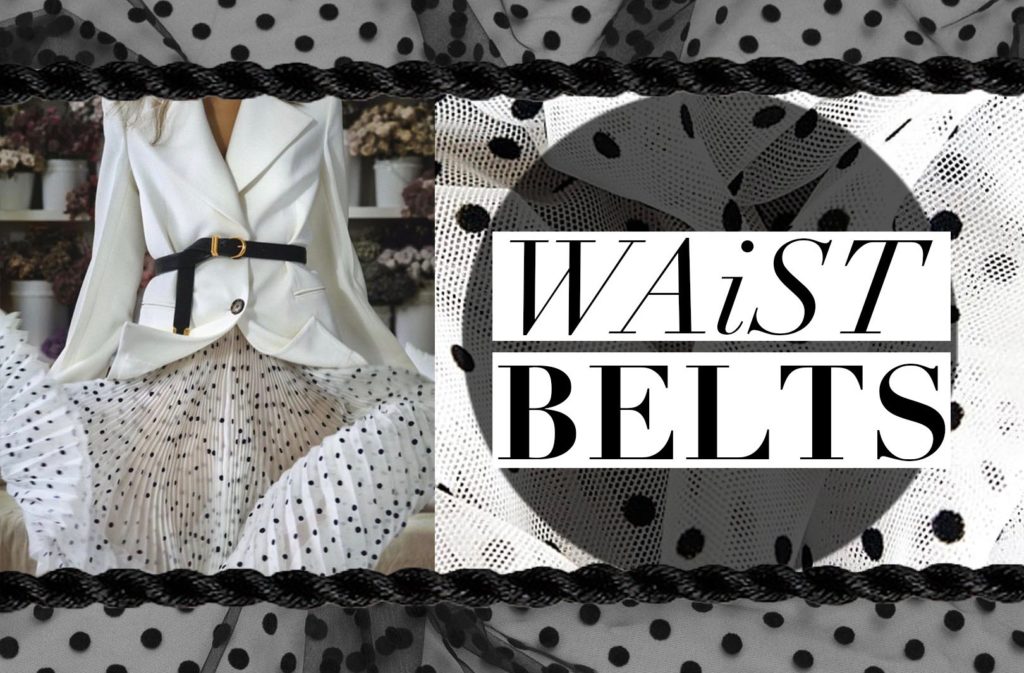 Increase the wearability of your fall and winter pieces with our favorite figure-defining game changer, the waist belt. We love waist belts for their ability to flatter over layers and cinch any outfit as a trend-right centerpiece! In this article we're going to show you five ways to style a waist belt for easy-to-wear outfits you can rock throughout the entire holiday season!
The Cinched Dress
Cinching a dress at the waist draws all attention to the smallest part of your figure! Try cinching a layered slip dress for added shape, or go ultra-feminine and belt a dress with a full skirt.
The Belted Blazer
Blazers have been going strong for the entirety of 2019, and the trend isn't showing signs of stopping any time soon! To see more on blazer outfit ideas, check out our recent post The Oversized Blazer here.
The Belted Trouser/High-Waisted Jean
The waist belt adds a classic touch to trousers or jeans. Looks great with a tucked in blouse, or when paired under an open blazer or trench.
The Cinched Cardigan
Cinching a chunky cardigan adds definition and proportion to an outfit that might otherwise have none.
The Skirt Centerpiece
Adding a belt to your skirt creates a perfect centerpiece to work back to shoes and accessories!
Want more inspiration on how to wear a waist belt? Check out our pinterest page here.
Shop Waist Belts: