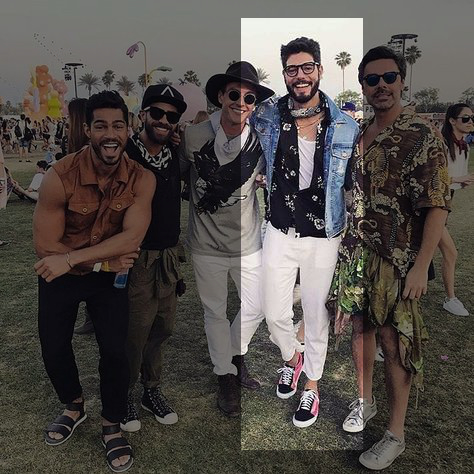 What is THE summer outfit for men this year? After sifting through the latest releases from men's fashion brands, countless celeb pics, influencer posts, the latest recommendations from men's fashion sites like GQ & MrPorter, Pinterest and more – We've found that 2023 is ALL about the layers. This season is bringing in smart, light layering that adds texture, pattern and color into men's outfits.
What's the official look? While there are various ways to achieve the layering effect, here's the basic formula: A unique button-up short sleeve shirt, a shirt layered underneath, light & roomy trousers or shorts and a summer sneaker/sandal/clog. A light jacket on top is a great bonus layer!
This smart combo is great for elevated outfits at outdoor festivals like Coachella, summer work outfits for casual and creative spaces, barbecues, picnics, date night and going out with friends. We've created 9 easy to pull off outfit ideas for you to shop or riff off of this spring and summer! Check them out below.
Need men's summer and spring outfits for upcoming events such as concerts, weddings or vacation? Men's Wardrobe styling services by Meg Gallagher, Personal Stylist Los Angeles can be found here!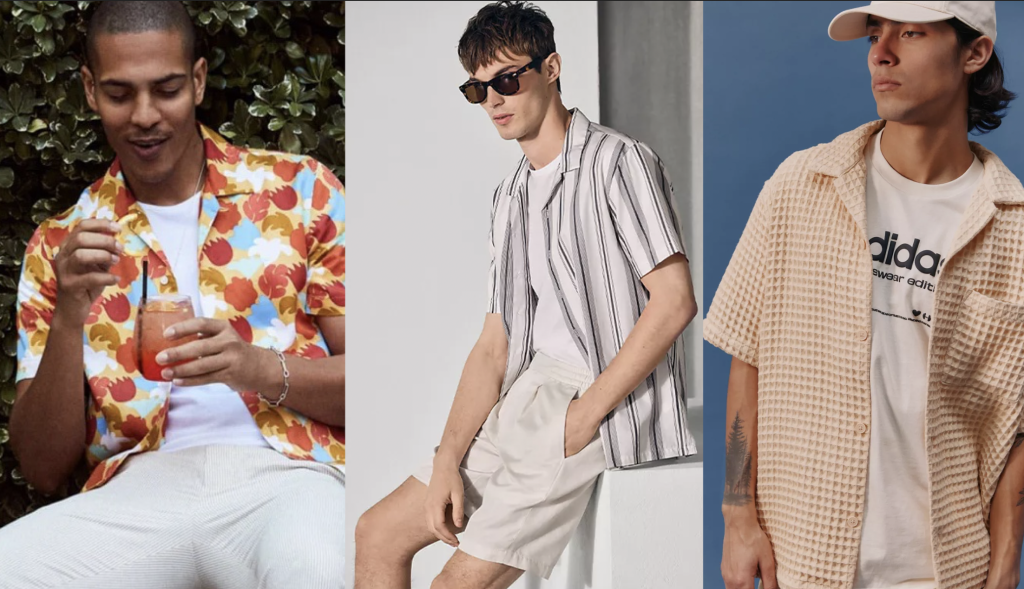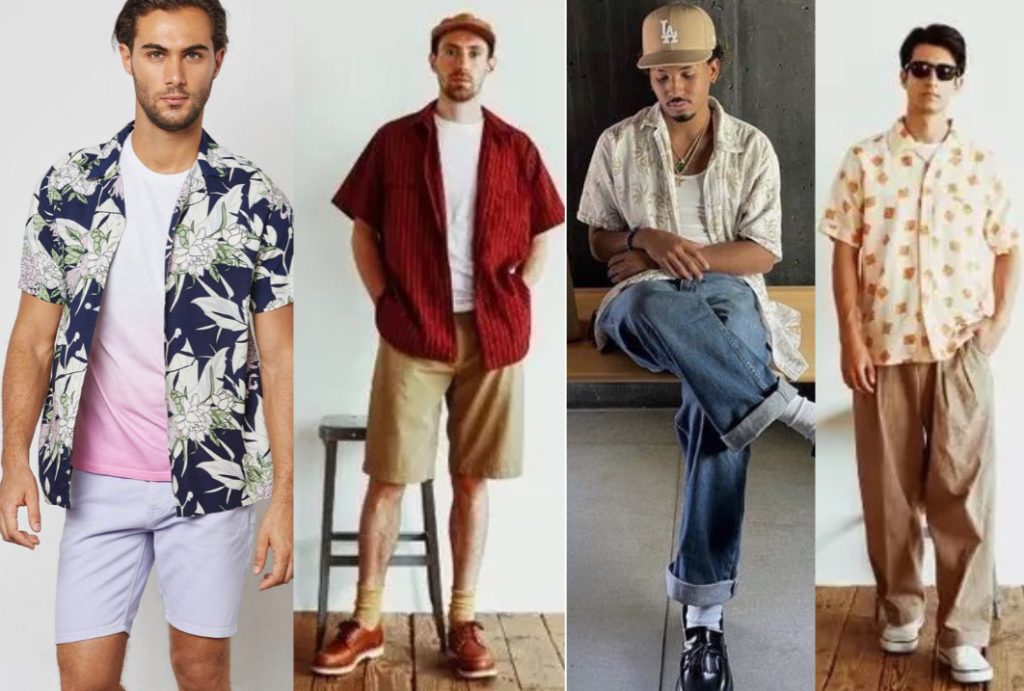 For the guy who prefers to ditch a few layers (hey – sometimes the heat can be a bit much), you don't have to sacrifice style. Follow the same formula of a bold button up, lightweight pant and summer shoe sans the undershirt layer and you've still got a great outfit suitable for all your outdoor event needs.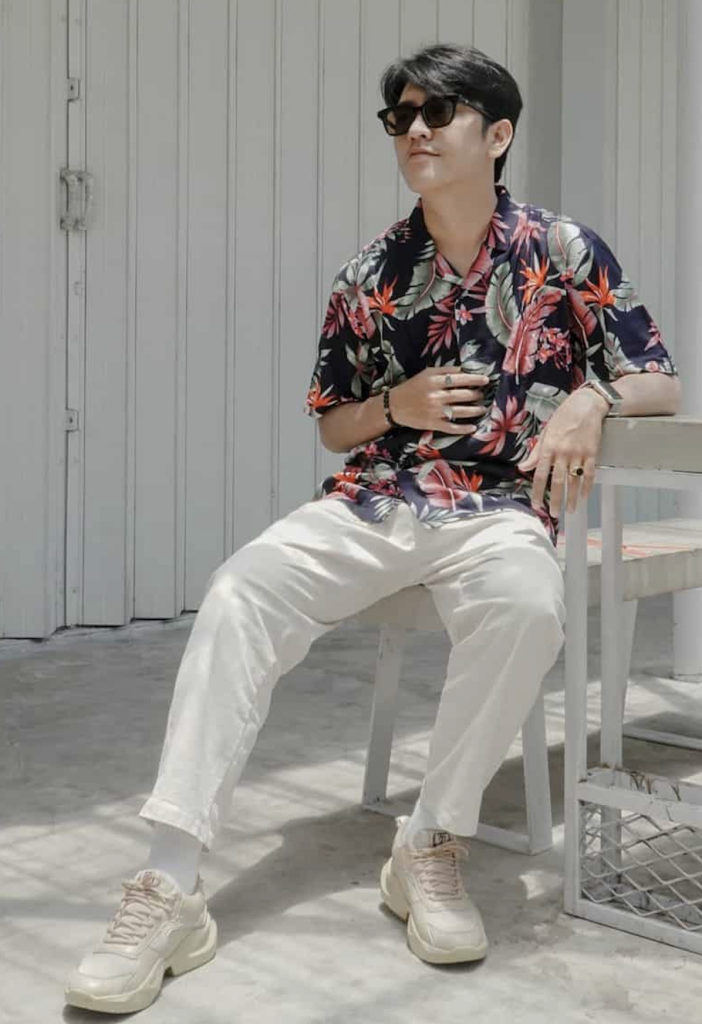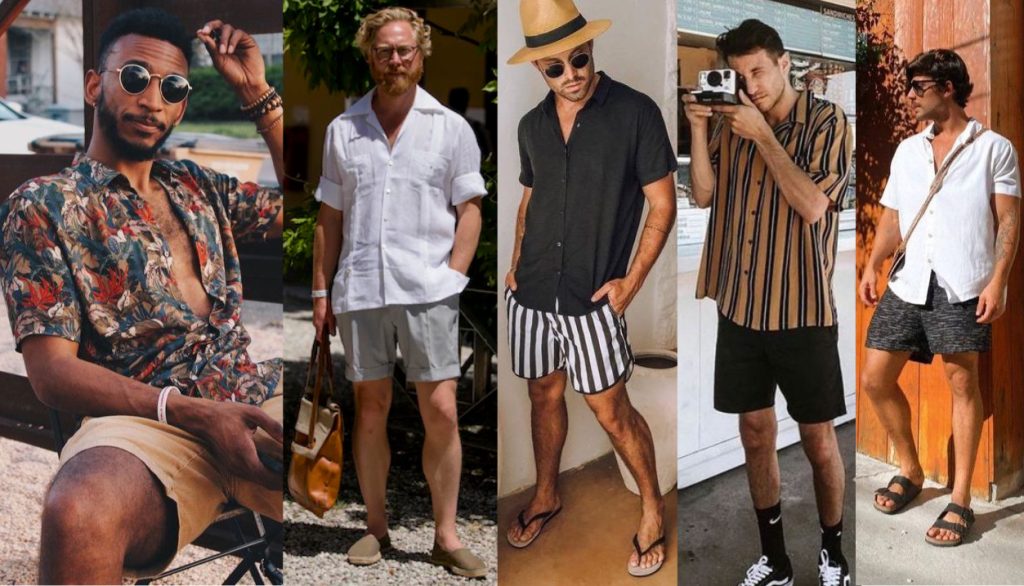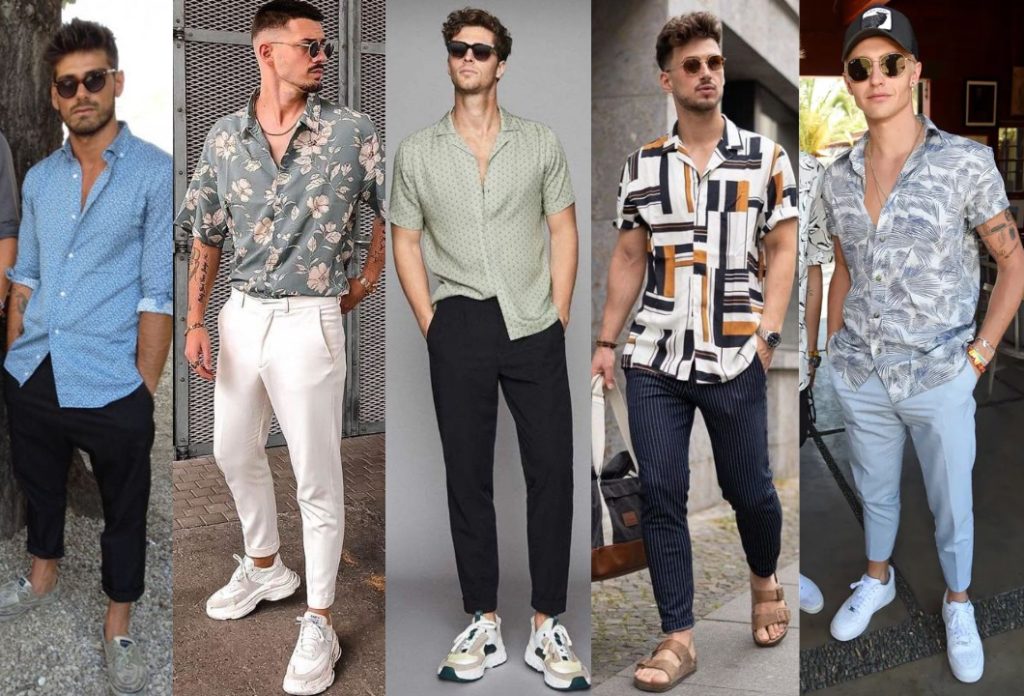 #1, Men's Coachella Outfit Idea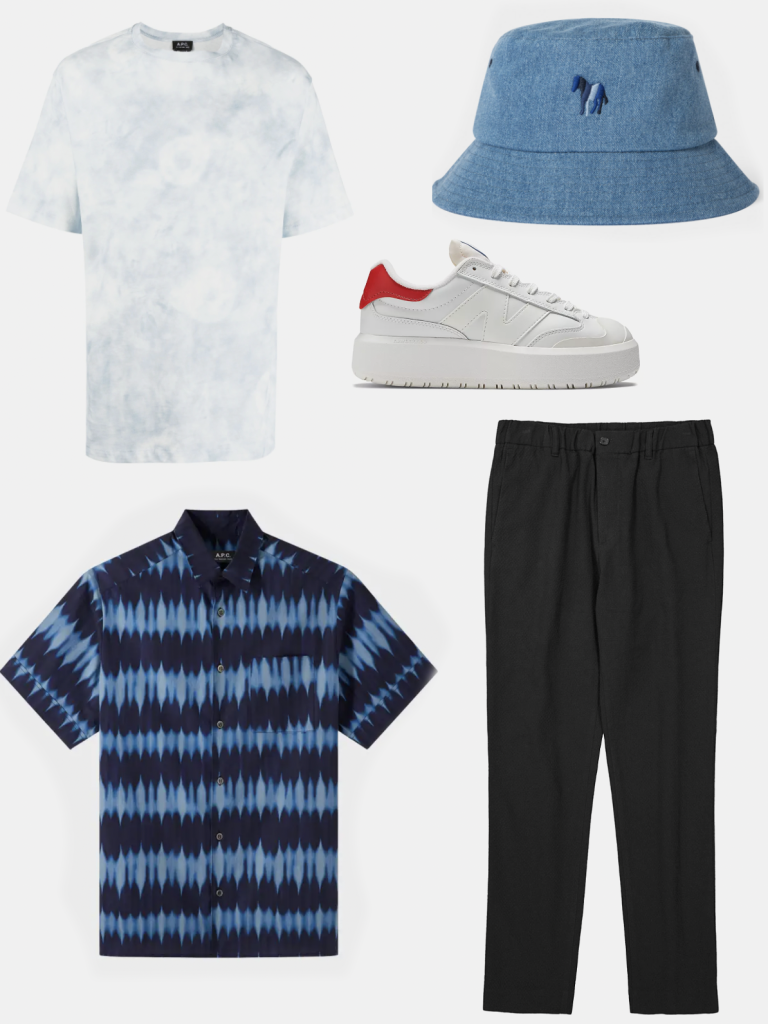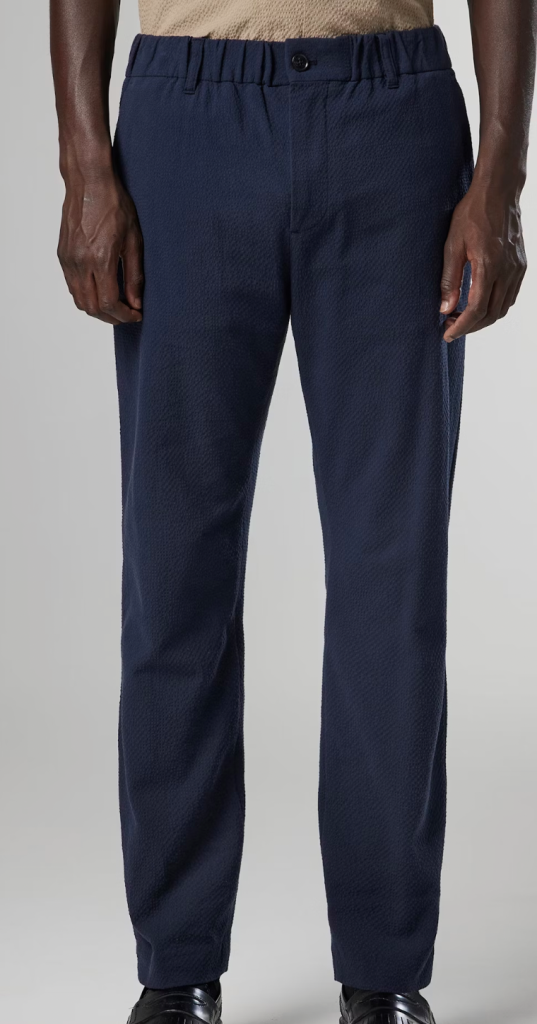 #2, Men's Summer Outfit Idea for Casual Workwear & Outdoor Work Parties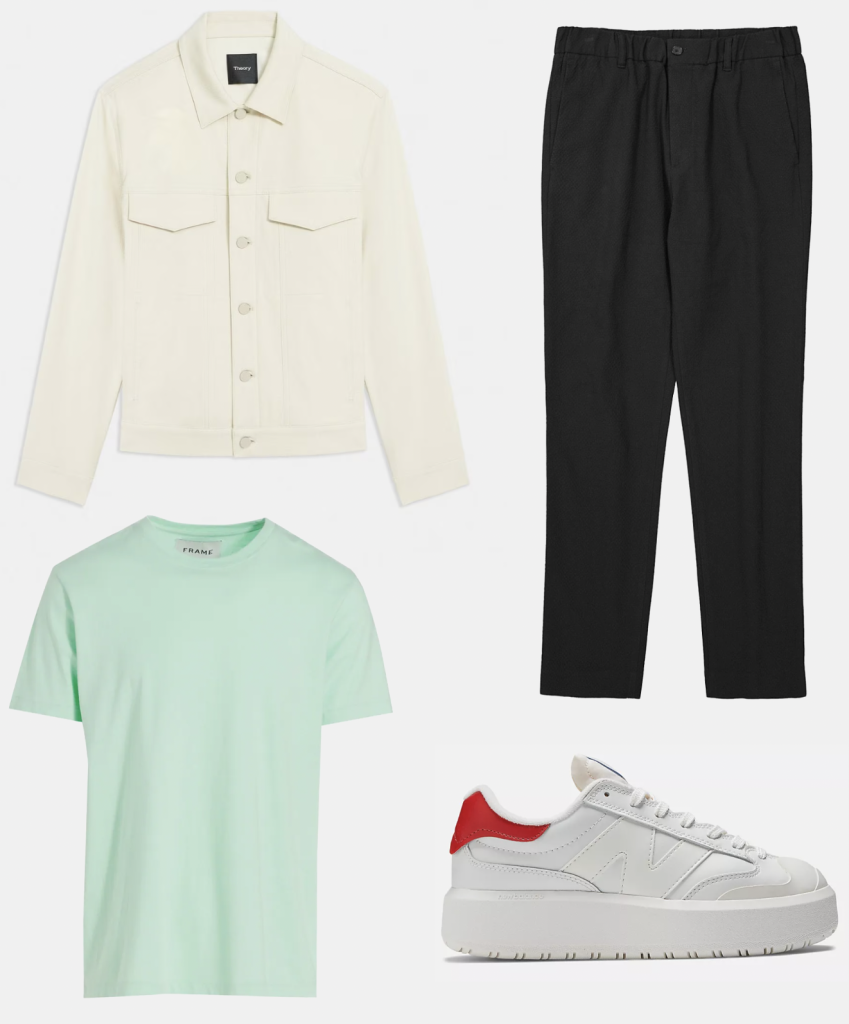 *find pictured navy relaxed summer trousers and white red-accent sneakers linked in outfit #1
#3, Men's Summer Date and Concert Outfit Idea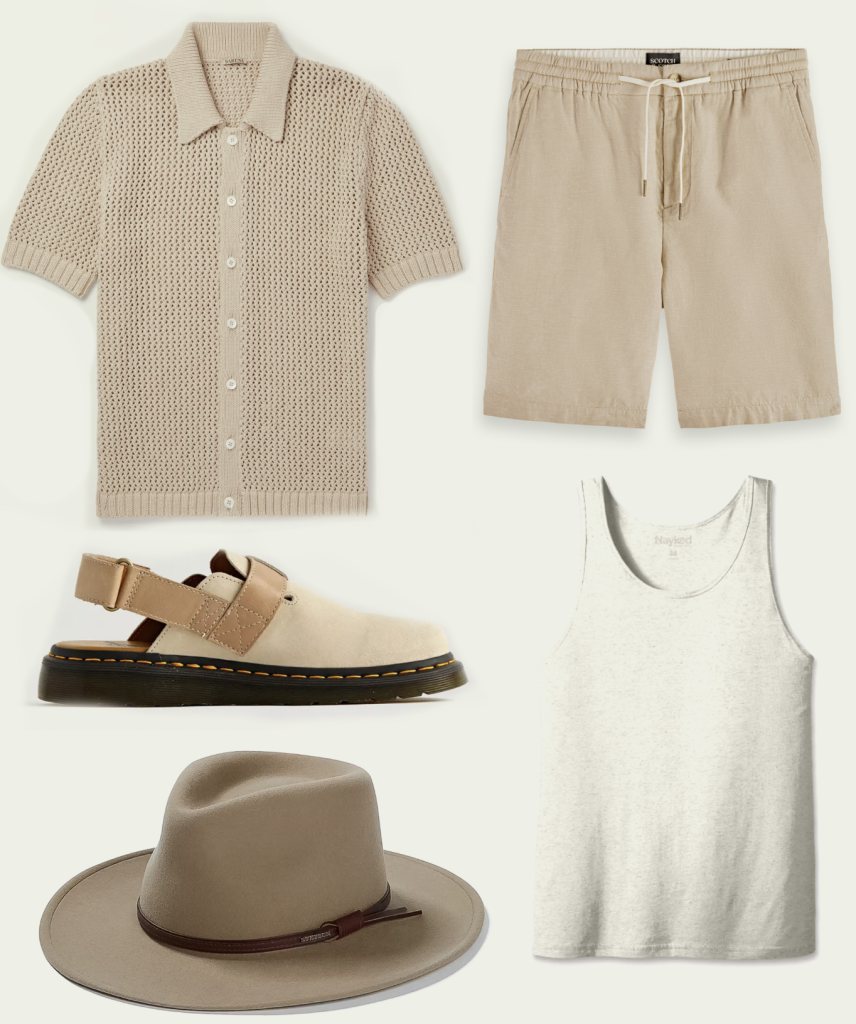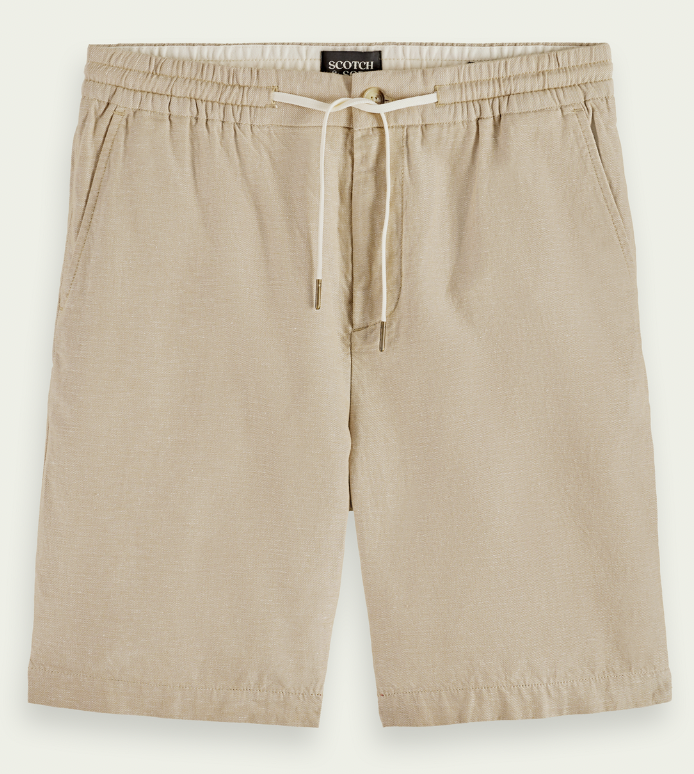 #4, Men's Festival Outfit Idea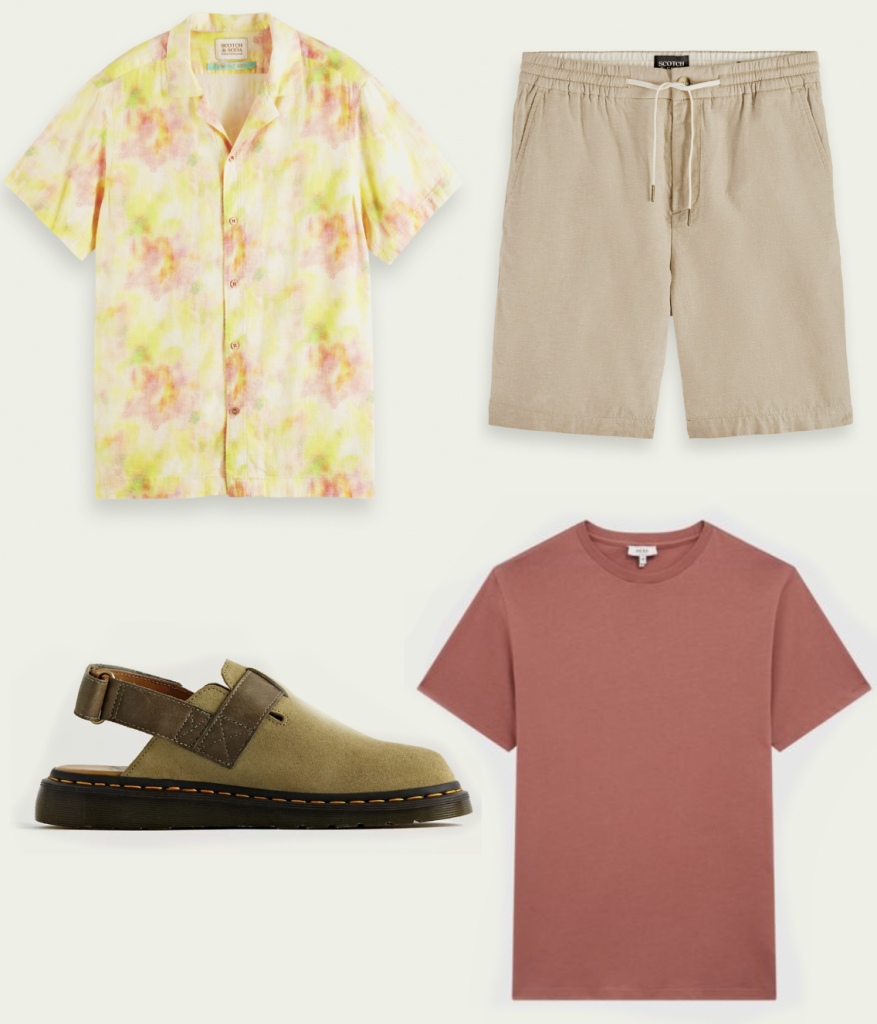 *find pictured neutral shorts linked in outfit #3
#5, Men's 2 Piece Set Beach and Concert Outfit Idea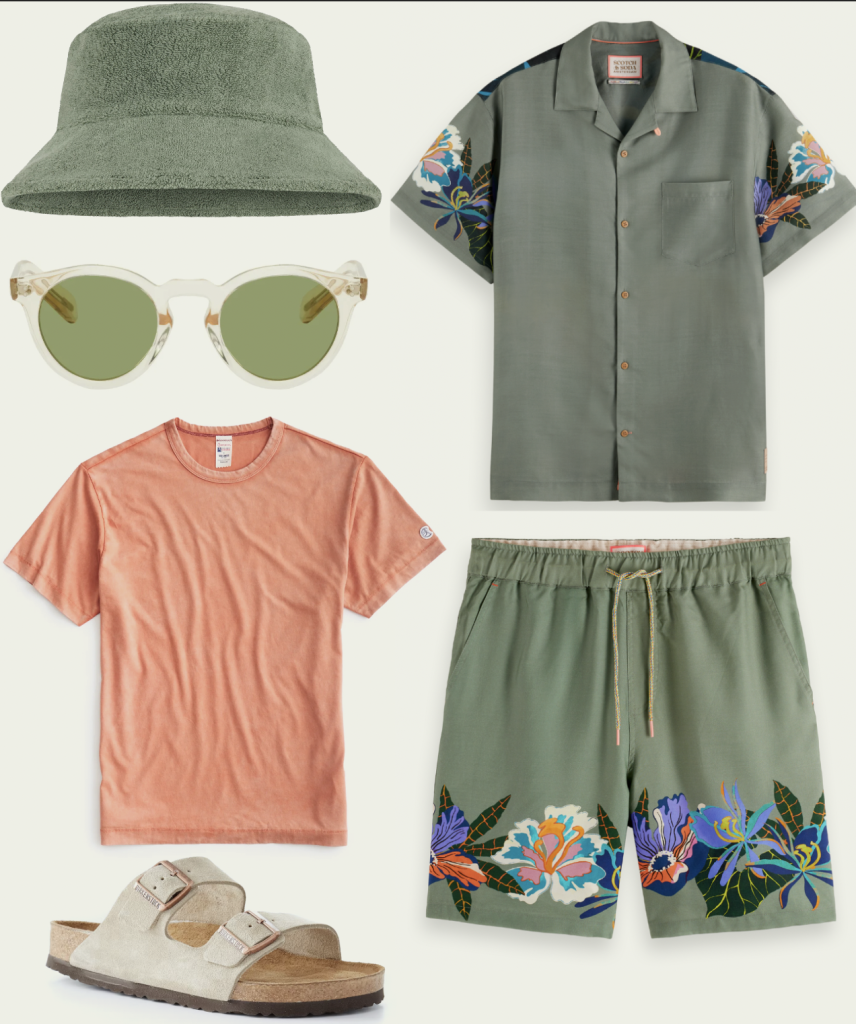 #6, Men's Coachella or Date Night Outfit Idea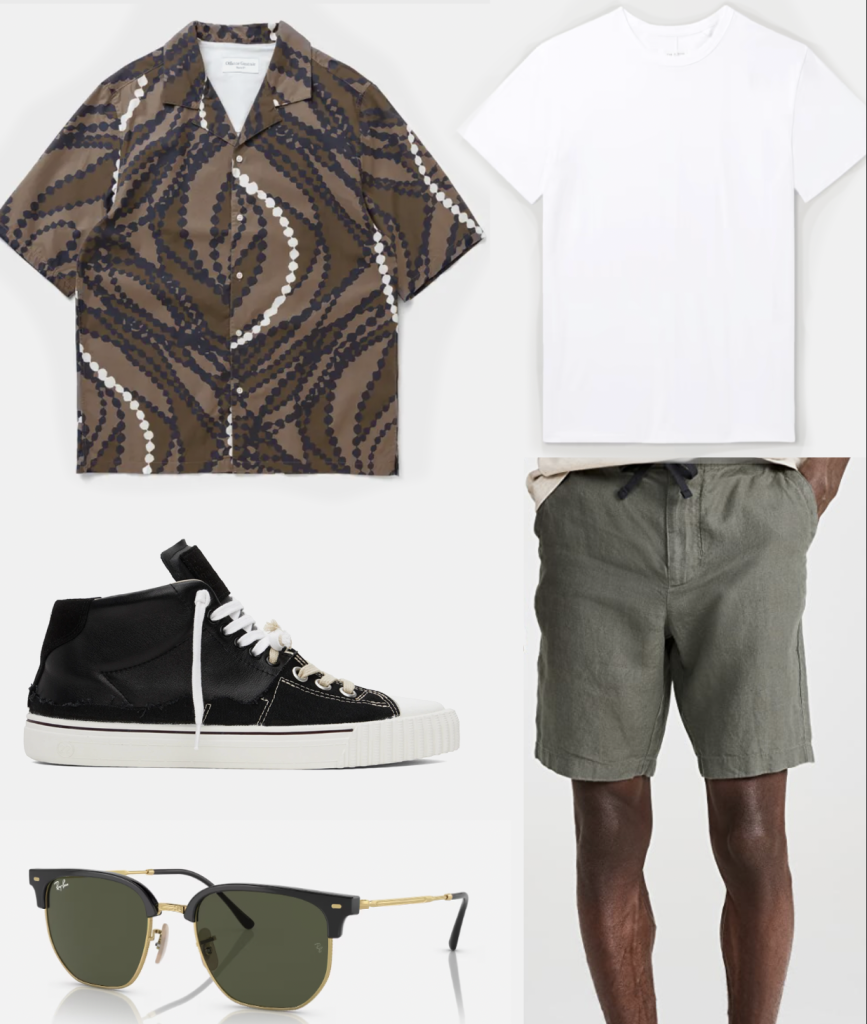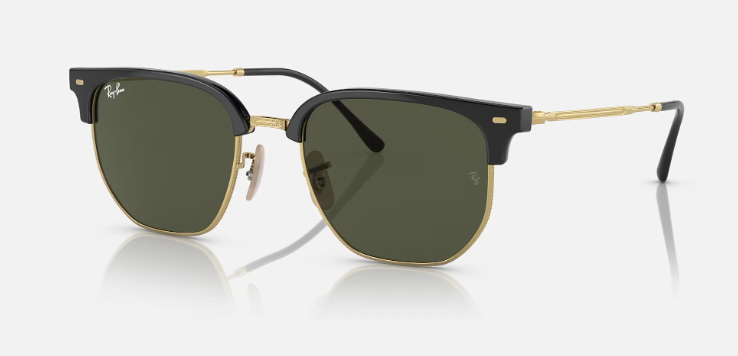 #7, Men's Festival and Outdoor Party Outfit Idea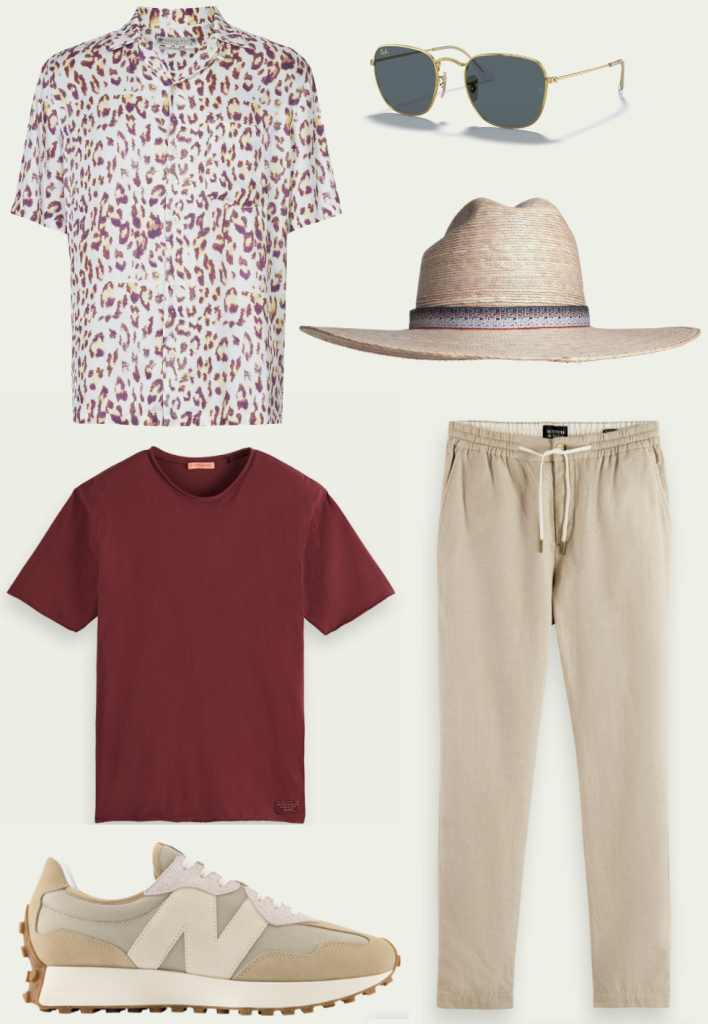 #8, Men's Summer Casual Outfit Outdoor Concert Idea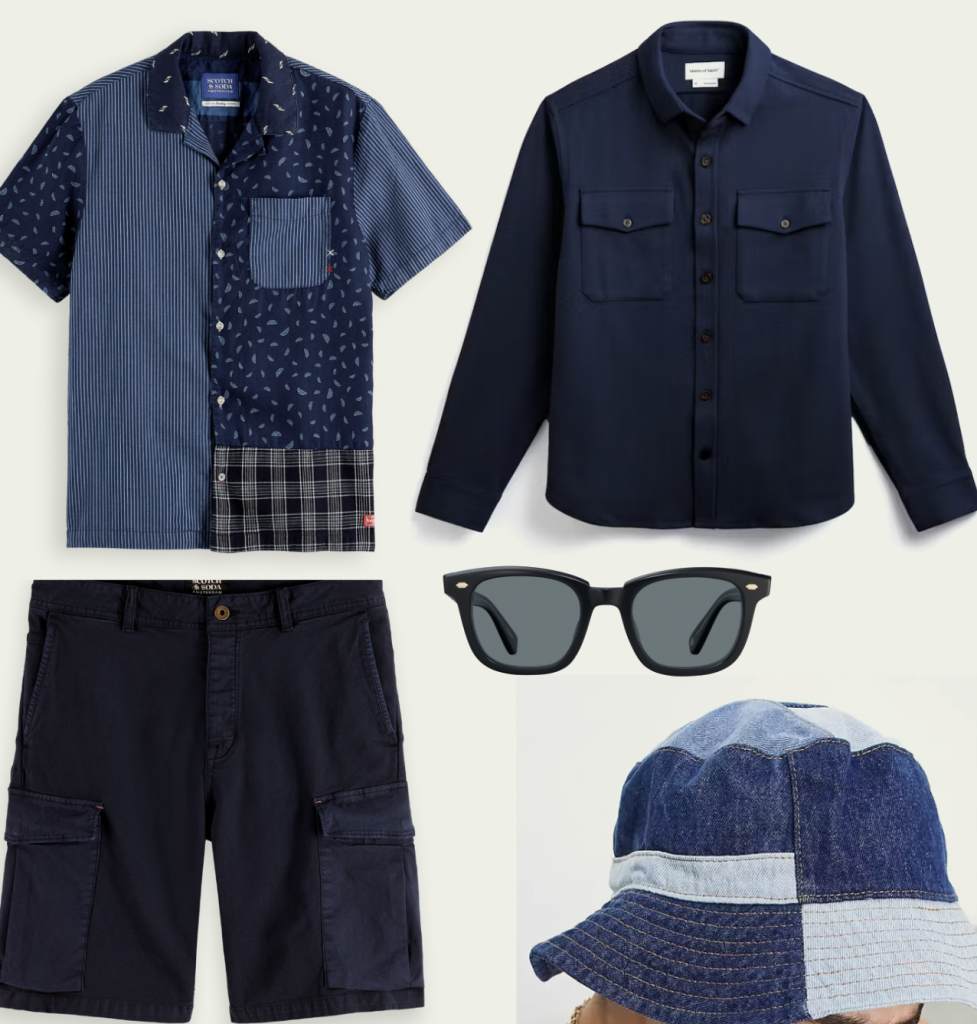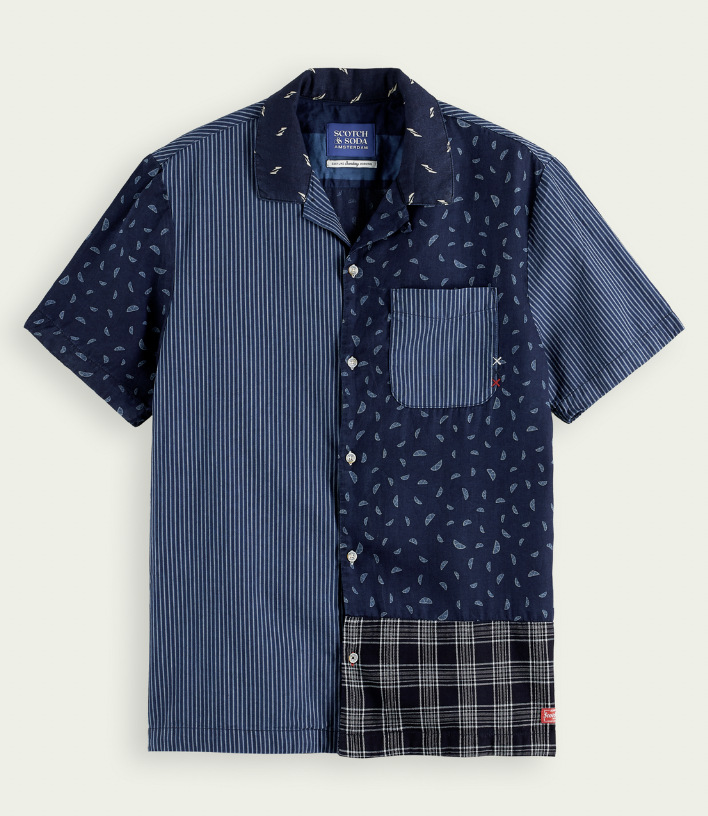 #9, Men's Outdoor Summer Event Outfit Idea