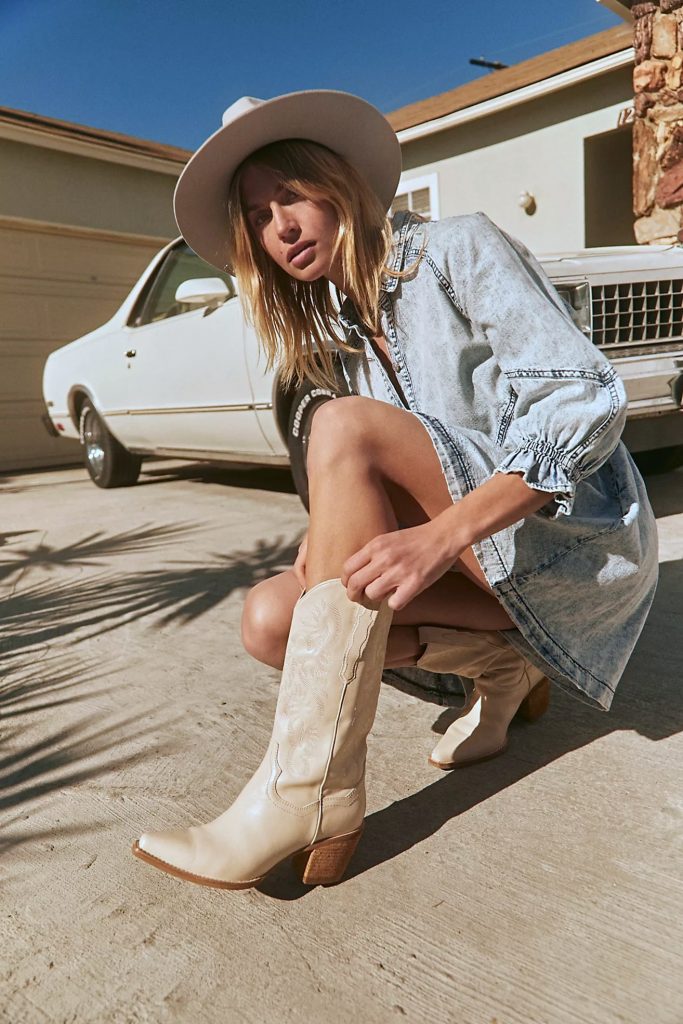 We've all seen the wild outfits that come from Coachella. From sparkly leotards to difficult to wear mesh pieces and giant butterfly wings – it can be hard to imagine what to actually wear to a festival when the trending pieces seem so unwearable! If you want a little more coverage, want a more understated look, or feel most confident in styles that are known to flatter, check out our favorite easy-to-pull-off outfit ideas for Coachella, outdoor events and music festivals in Spring & Summer 2023.
Need outfits for upcoming spring and summer events such as concerts, weddings or vacation? Wardrobe styling services by Meg Gallagher, Personal Stylist Los Angeles can be found here!
Outfit Idea: Southwestern Style
Insert southwestern elements into your outfit such as cowboy boots, paisley patterns, a cowboy hat, bandana or a fringe leather jacket for a bit of desert flair!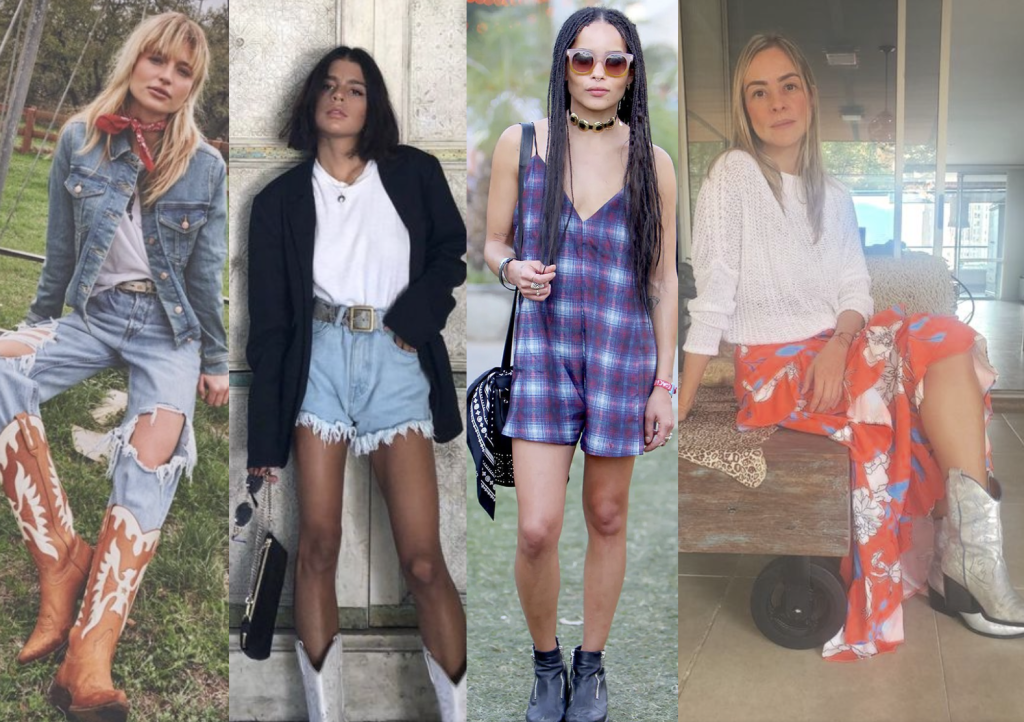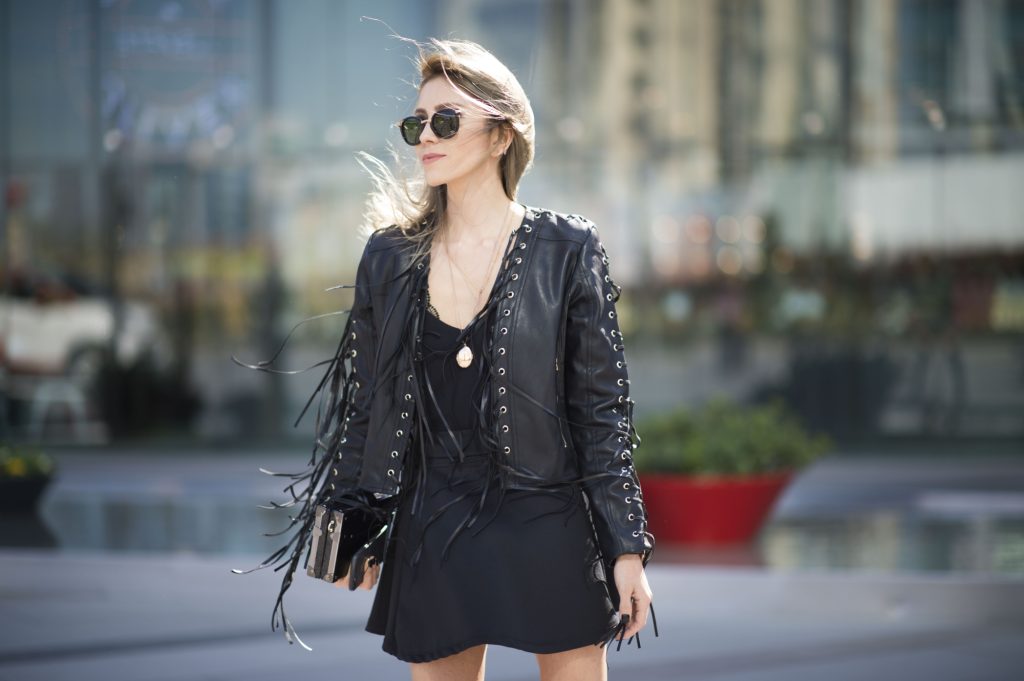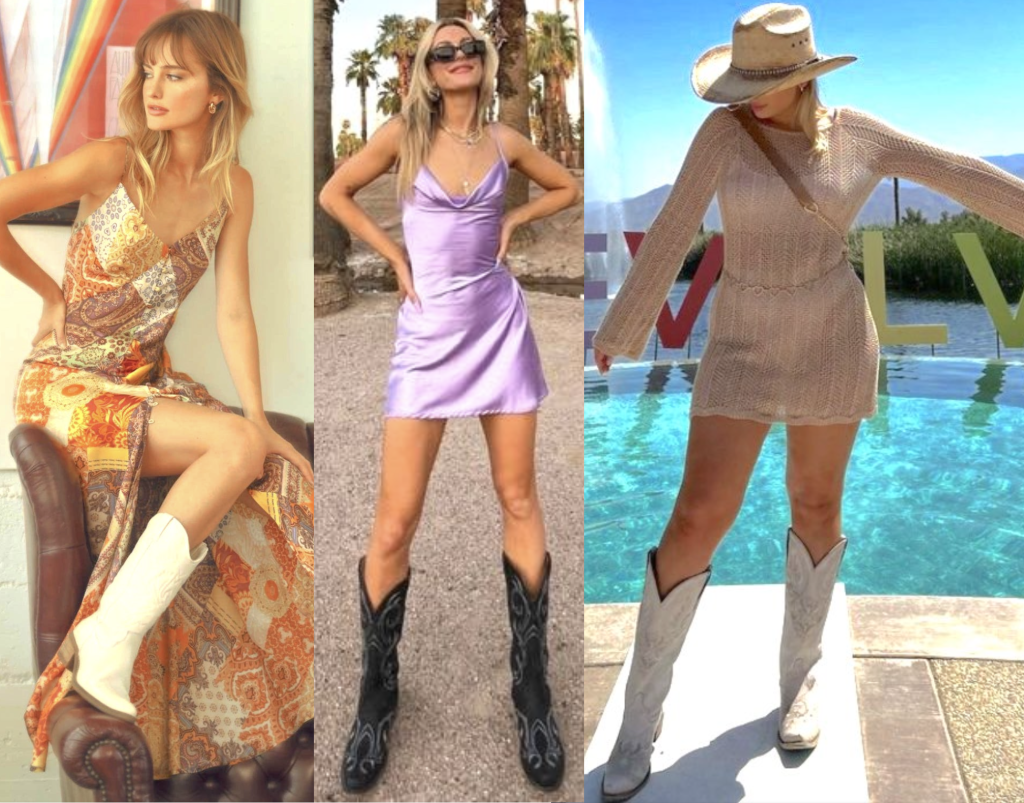 Shop our favorite pieces below:
Outfit Idea: Wrap, Slit and Sarong Skirts & Dresses
Wraps and sarongs create a flattering slimming effect to the leg, making this piece the ultimate go-to for a subtle, low maintenance skirt or dress for Spring and Summer festival wear. Midi wrap skirts are especially great for those who don't want to think twice about whether their skirt is riding up too high, or for those who prefer the extra coverage. Looks great with tees and tanks, along with casual shoes like sneakers, sandals and cowboy boots!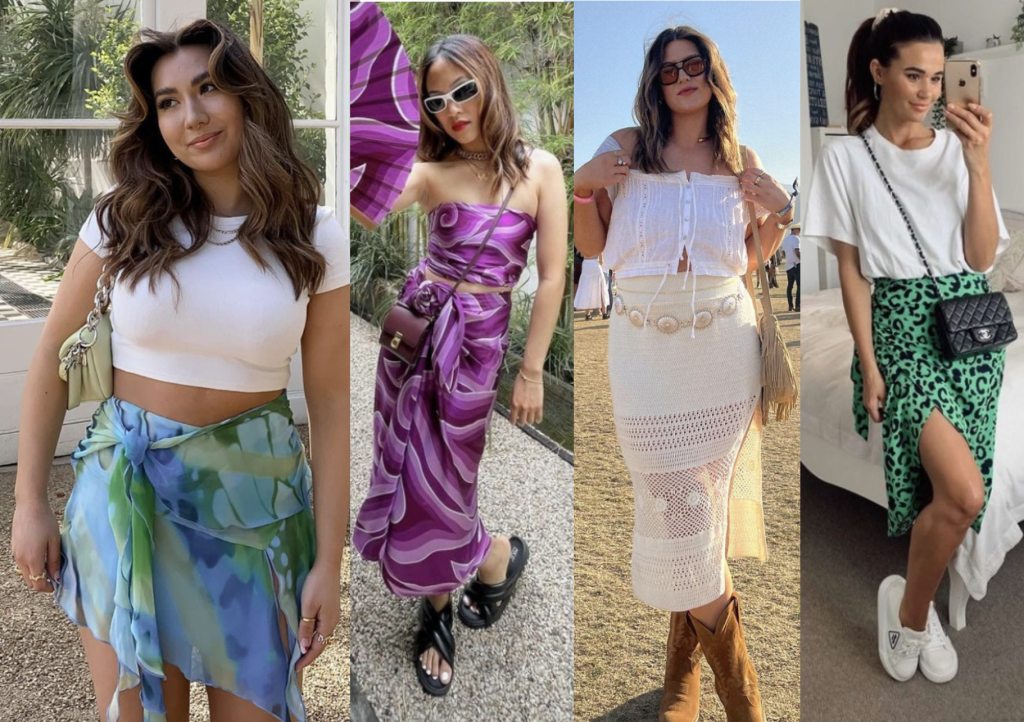 Shop our favorite pieces below:
Outfit Idea: Oversized and Relaxed Bottoms
Relaxed fit bottoms like cargo wide leg pants or techwear midi skirts look great with both classic tee shirts, baby tees and fitted tank tops. Wear with sneakers, lug sole boots, or heeled sandals for an easygoing festival outfit.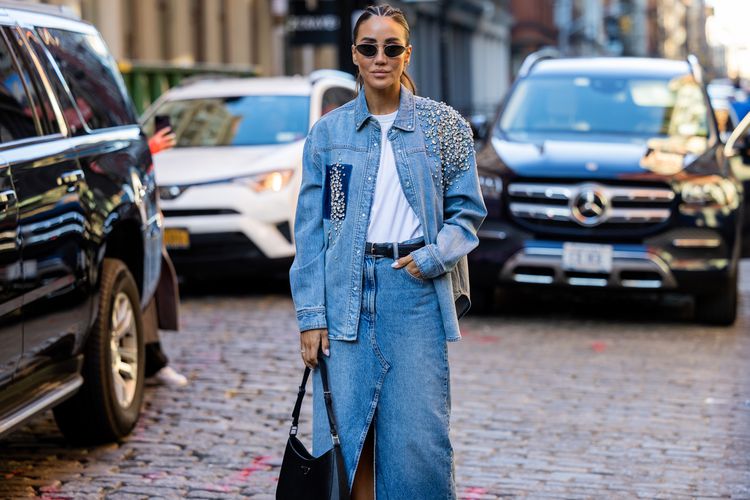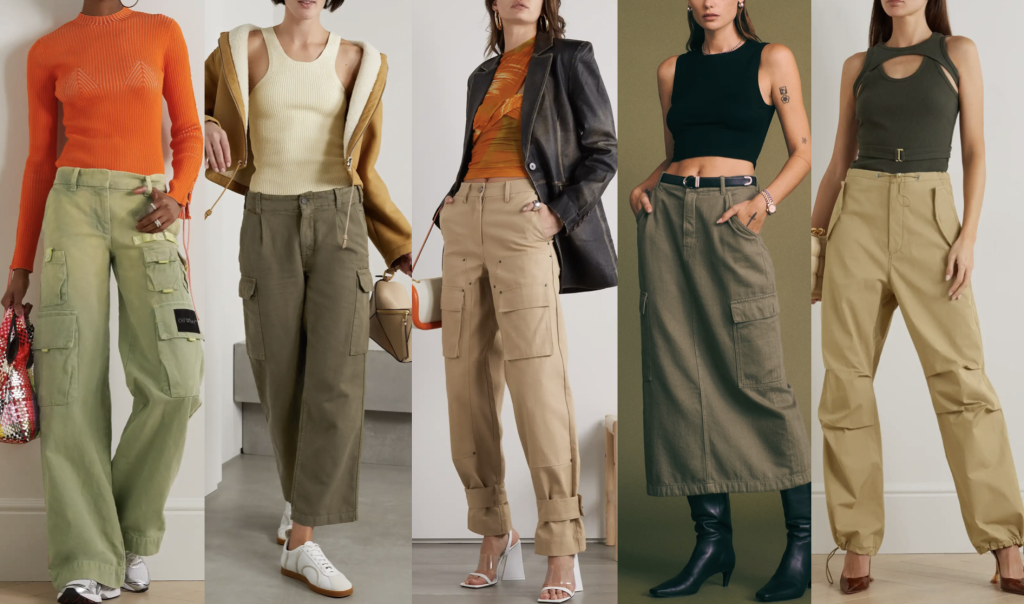 Shop our favorite pieces below:
Outfit Idea: Boho Elements & Show Stopping Details
Boho ruffles, studs, fringe, feathers, shiny leather, animal print, rhinestones and tassels are just SOME of the elements that can make your festival outfit unforgettable!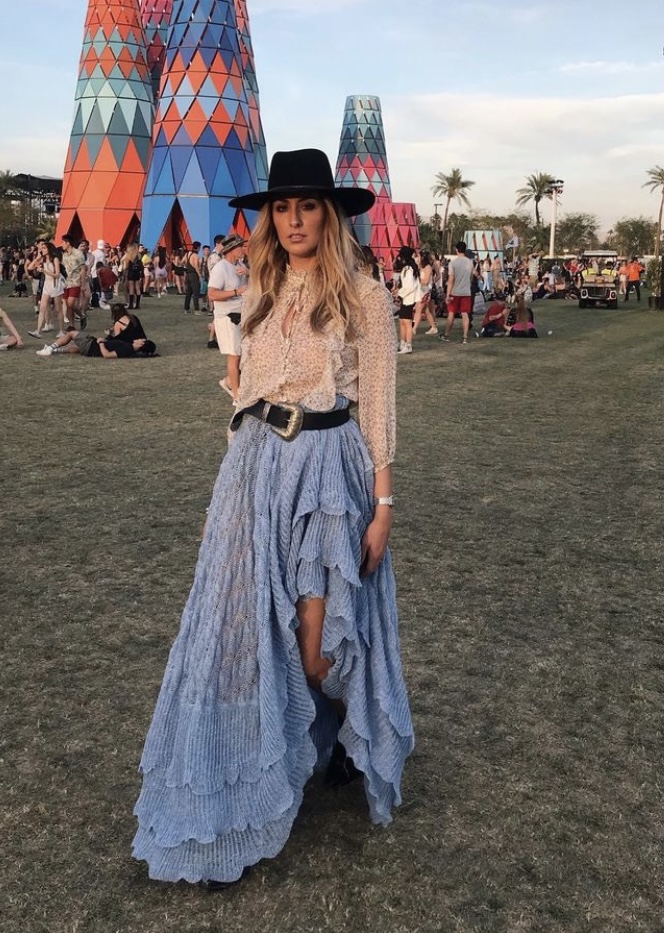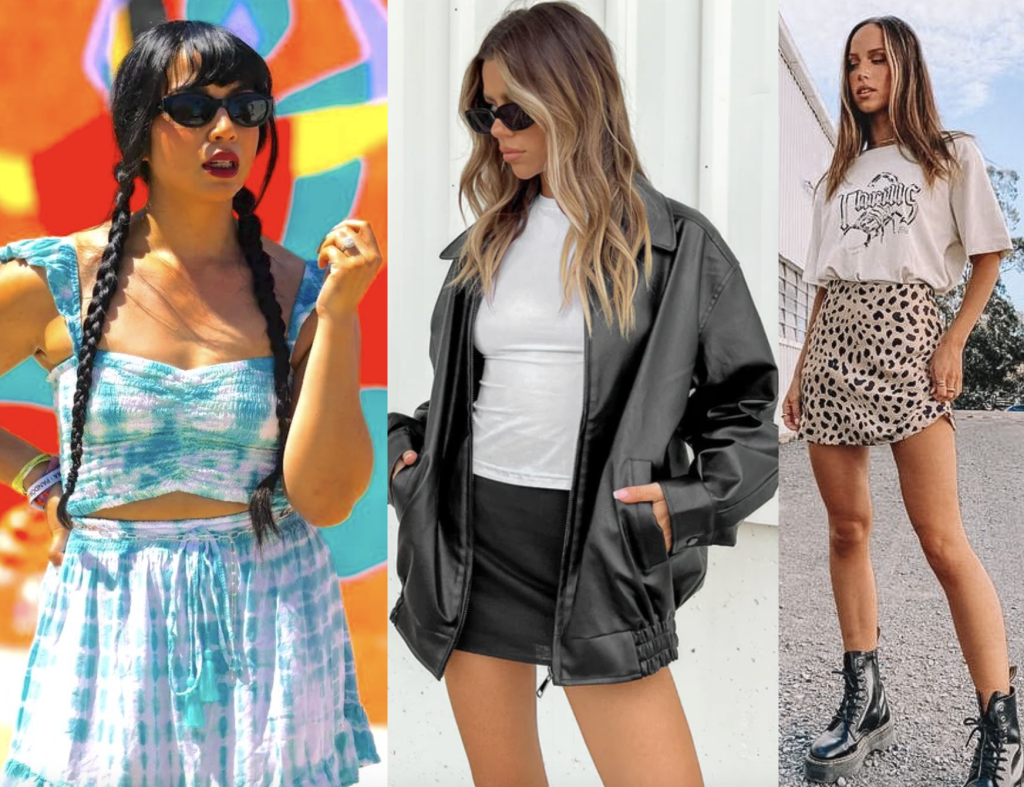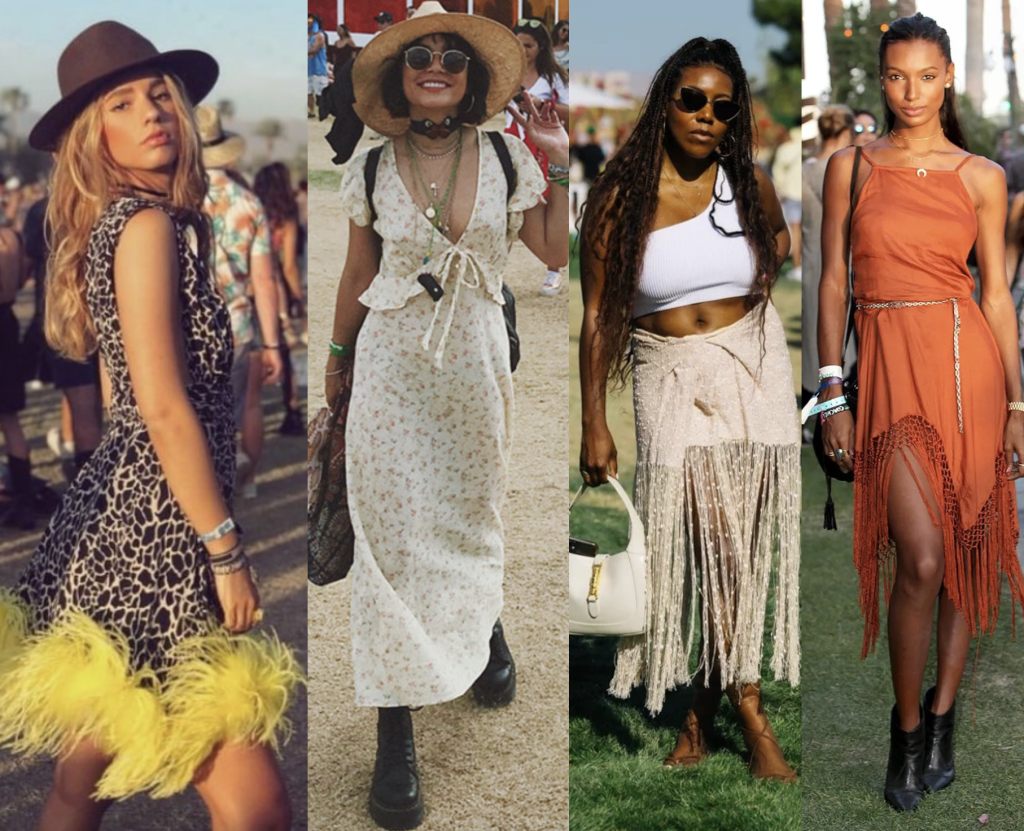 Shop our favorite pieces below: