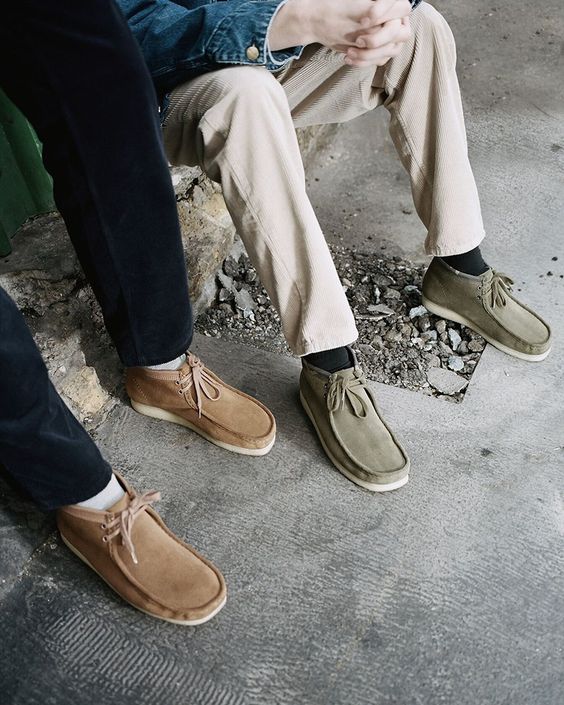 Essential Stylish Men's Shoes for Spring 2023
There's movement in the world of Men's shoes with fresh silhouettes for both on duty and off duty looks to take you straight into Spring '23. An ongoing theme for 2023 silhouettes is the popularity of hybrid shoes which grow with and supporting the ever-changing shift in work culture. Update your wardrobe with fresh spring colorways and unique designs that will keep your wardrobe trend-right from top to bottom.  We've laid out the 8 most stylish mens shoes to look out for in Spring 2023.
Want a fresh wardrobe with head to toe trend-right for Spring and Summer 2023? Meg Gallagher can update your warm weather wardrobe with modern pieces for office, events, date night and more. Men's Wardrobe styling services by Meg Gallagher, Personal Stylist Los Angeles can be found here.
A Clarks Takeover: The Wallabee, The Combi
Clarks are taking over the shoe scene with wildly popular era-defining silhouettes, covering both work and play in their signature Wallabee and Combi shoes.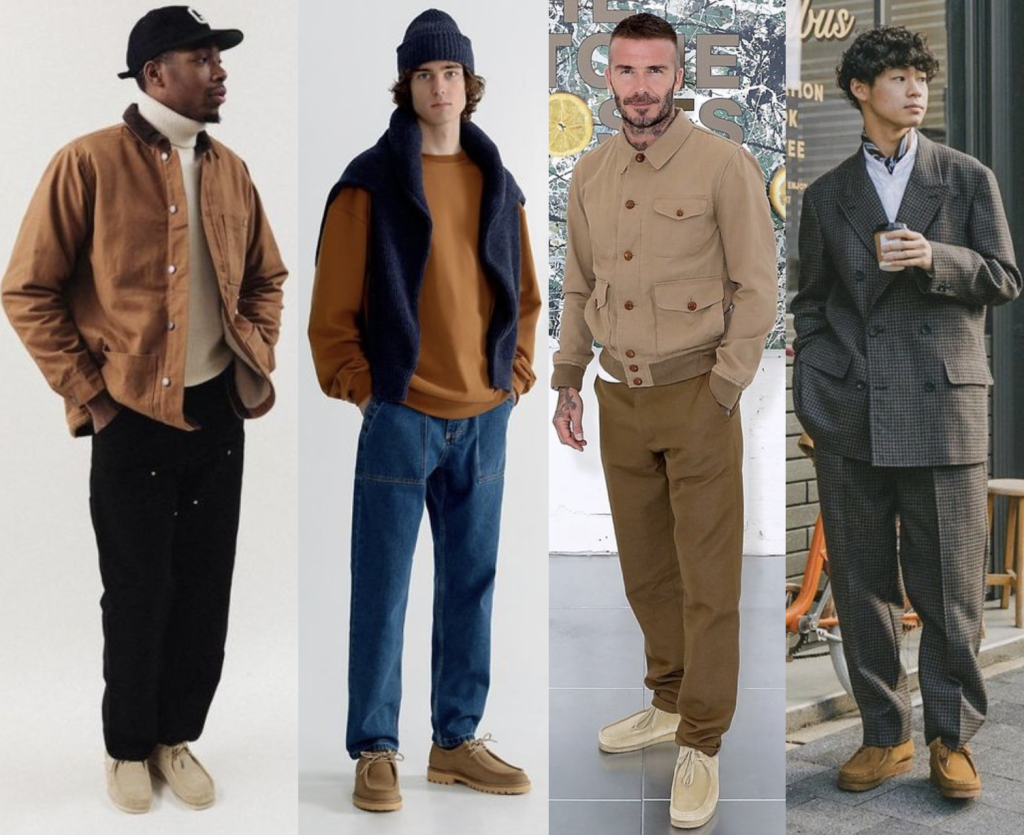 The Tokio, The Kyoto – Birkenstock Reimagined
While the familiar Arizona and Boston slides are no less popular today than they were last year, two new silhouettes have been introduced to refresh your Birkenstock collection. We're loving the Tokio & Kyoto shoes for their directional silhouettes. If you're still stuck on the former, the Boston and Arizona silhouettes are still going strong. We're in favor of all options – Can't go wrong with any of these ultracasual classics.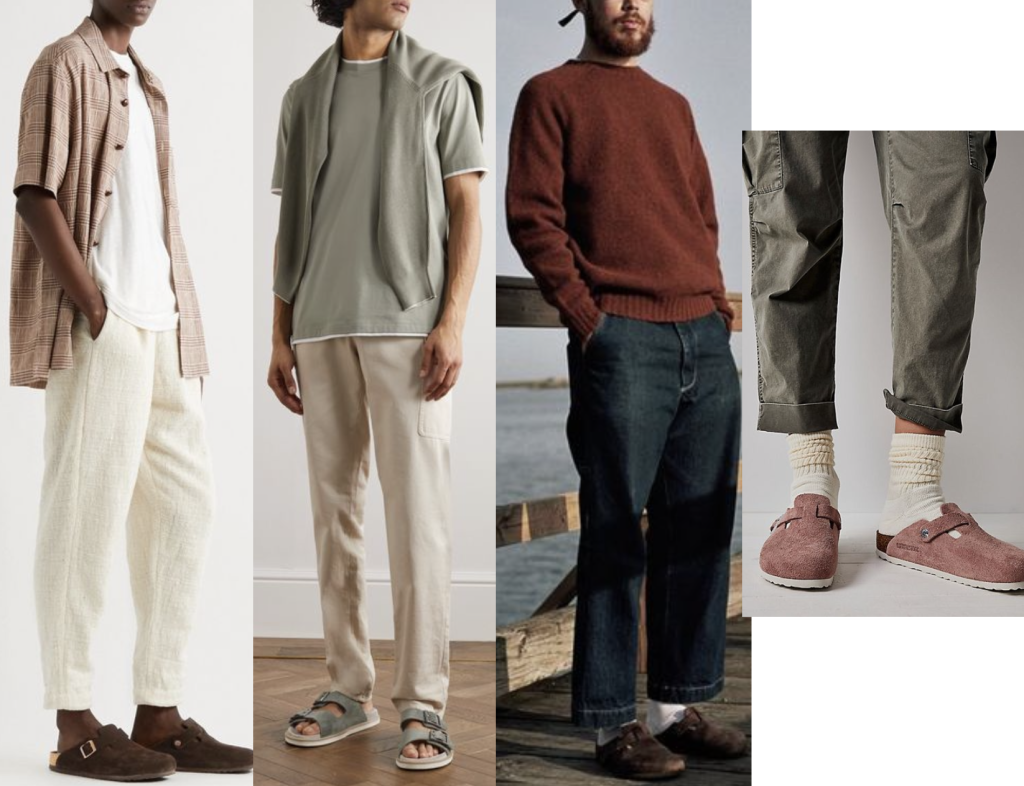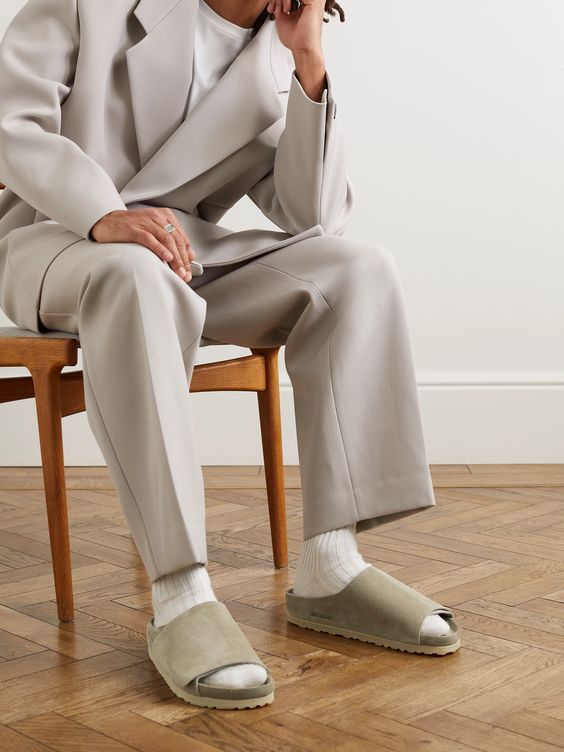 The Sloafer, Office Hybrid Shoe
Formality meets comfort with a brilliant loafer slipper hybrid work shoe that's ticking all the right boxes. Not quite a loafer, and certainly not just a slipper – This shoe is a genuine product of today's office culture; which meets a happy middle ground between the residual post-pandemic ease adopted in modern offices and the professionalism of leather materials.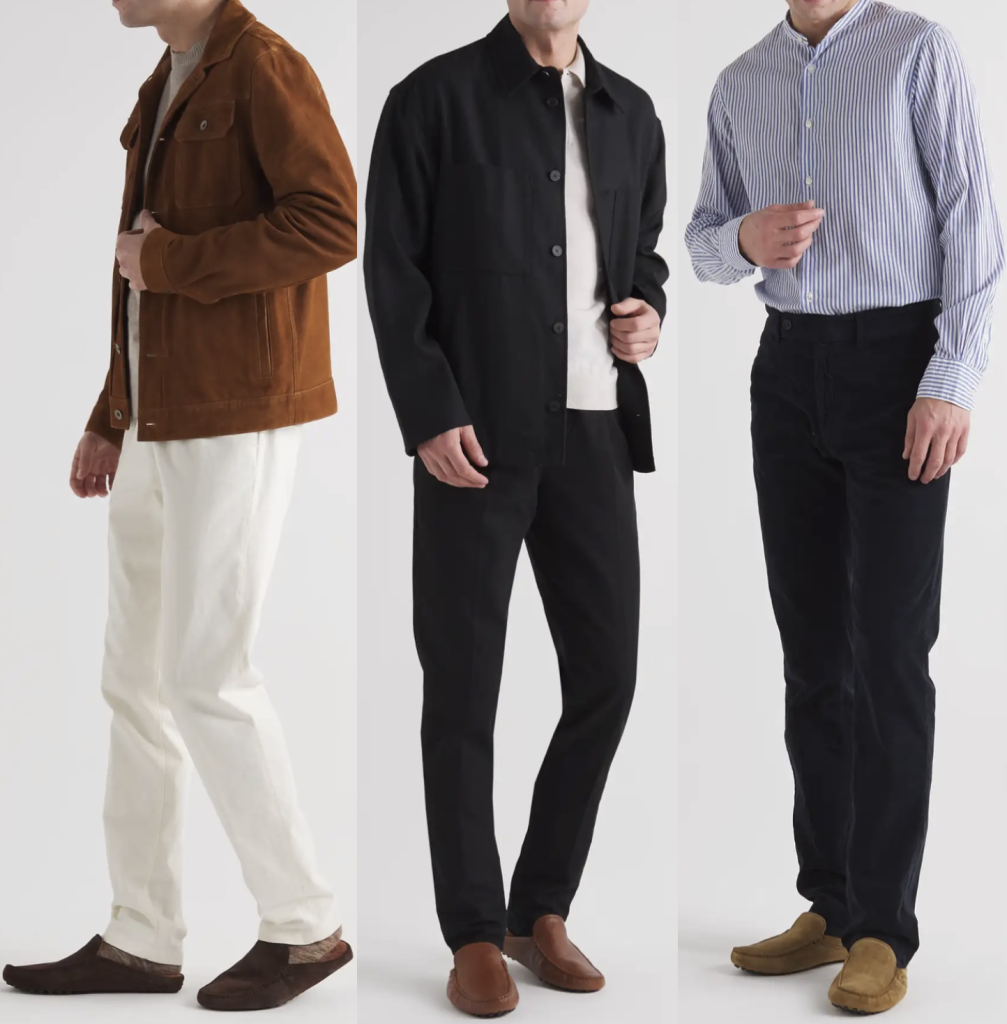 New Balance Sneakers, Men's It-Sneaker 
We're in favor of adding an easy boost of color with your sneaker, and no sneaker brand does it better than New Balance. The most definitive look for sneaker outfits this year is a two-tone or monochrome sneaker with suede overlays, but there are a lot of valid options with New Balance's vast collection.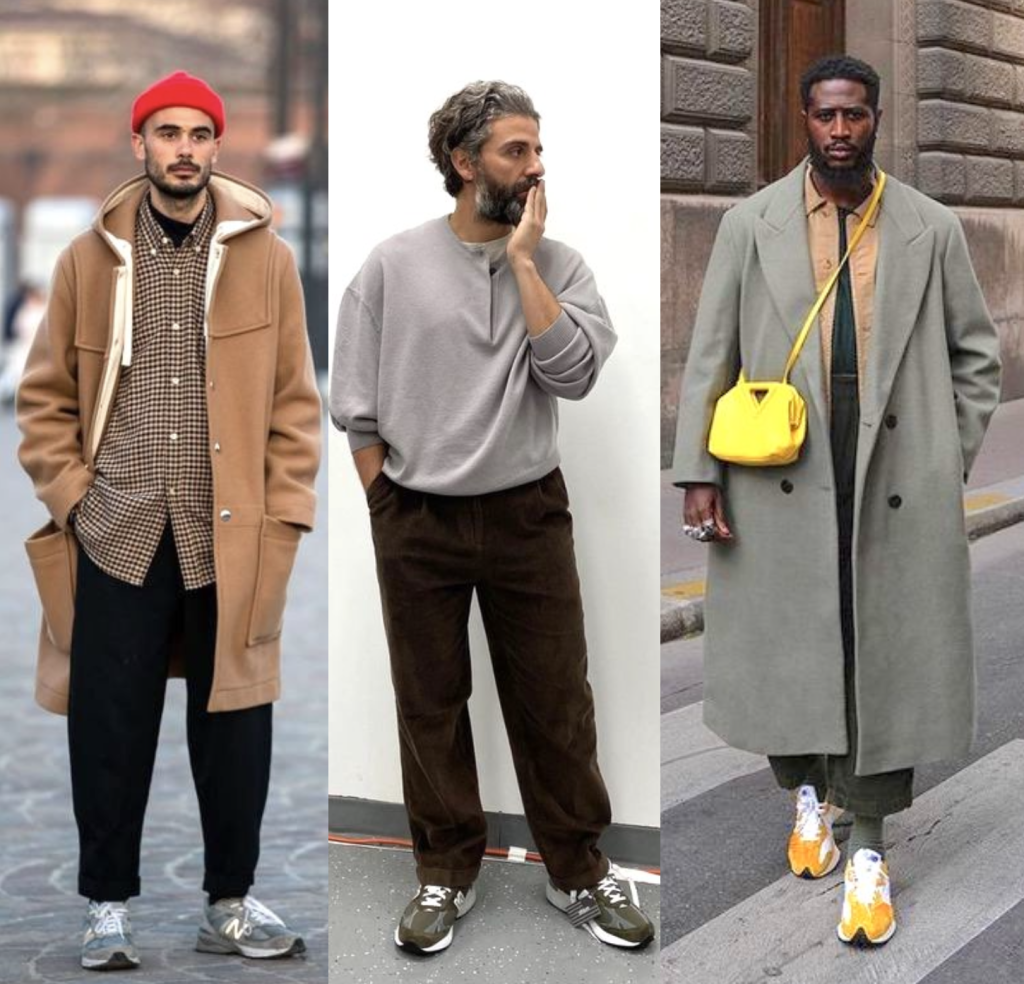 The Upper Crust Sneaker, An Office Outfit Staple
Leather sneakers already have a great officewear reputation when it comes to casual office outfit ideas for men. This year, we're seeing all sorts of downright luxurious sneakers for work that speak to both long-lasting classics and the fresh colorways of now. Some of our favorite micro trends in leather sneakers are as follows: Thick, white soles with a contrasting color on top. Total monochrome from top to sole. Texture-contrast shoes with the alternating textures remaining monochrome.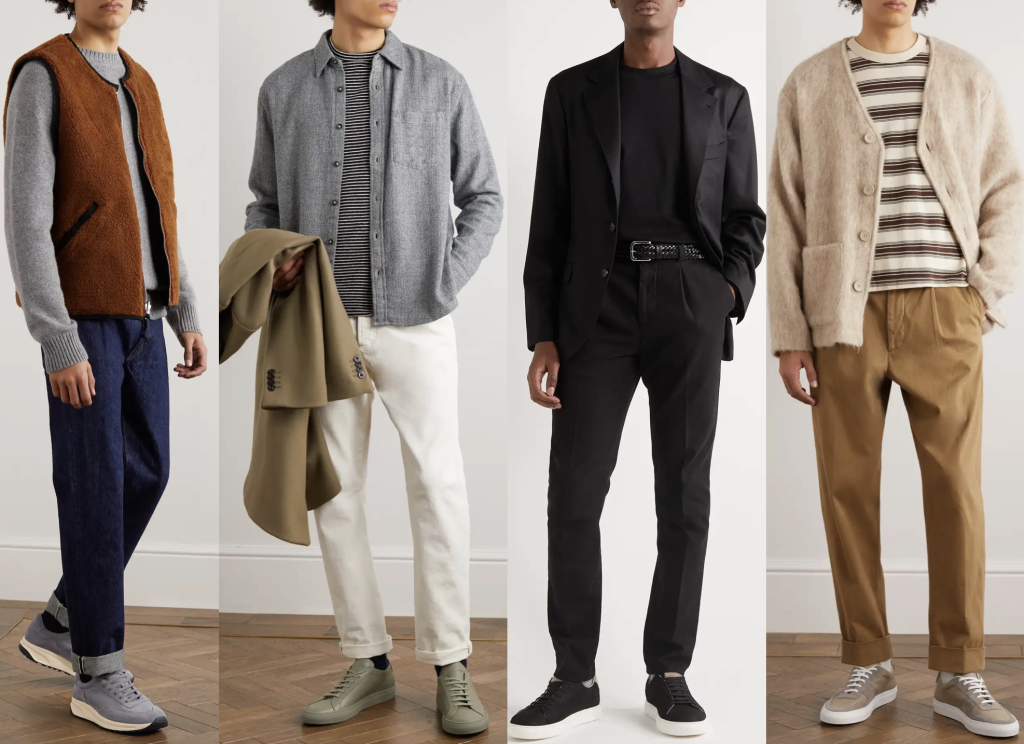 The Cowboy Boot
Perhaps Austin Butler's immense success this past year ushered in a new surge of cowboy boot aficionados – but regardless of how this boot silhouette is trending in Spring '23, we can't deny how good they look with slim straight jeans, denim jackets and leather jackets. Prepare to look nice and tall in these leg-lengthening boots.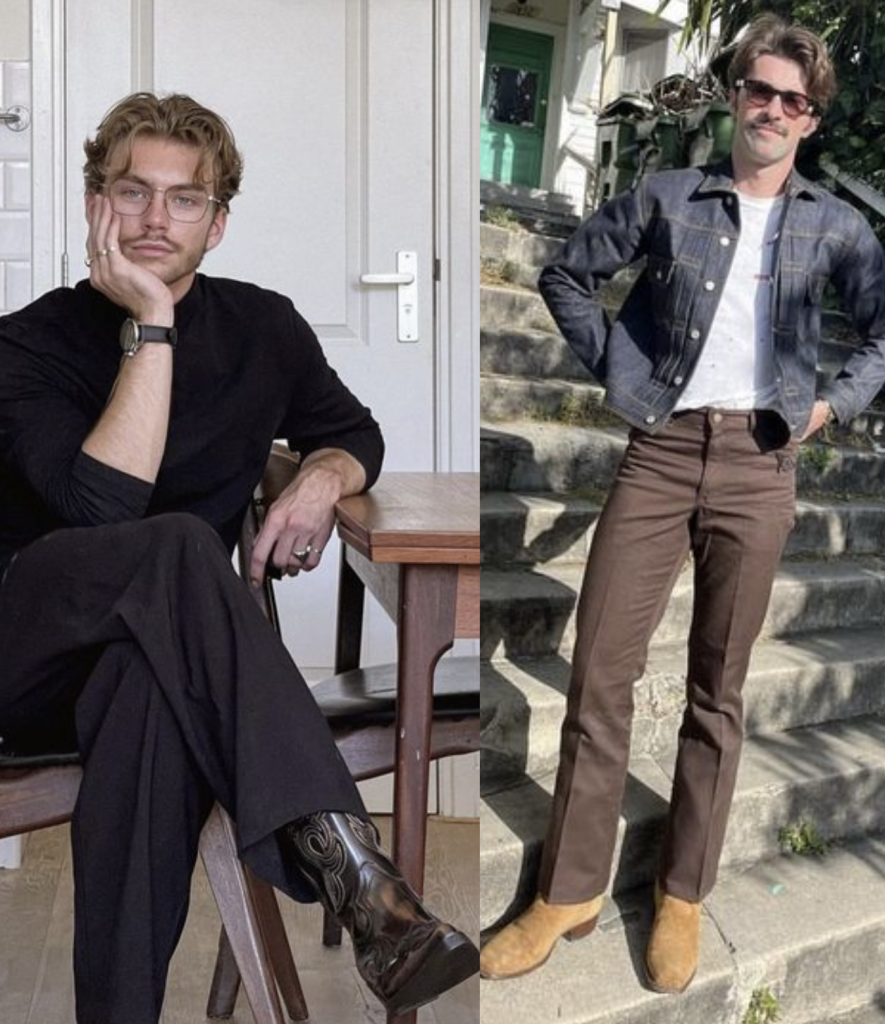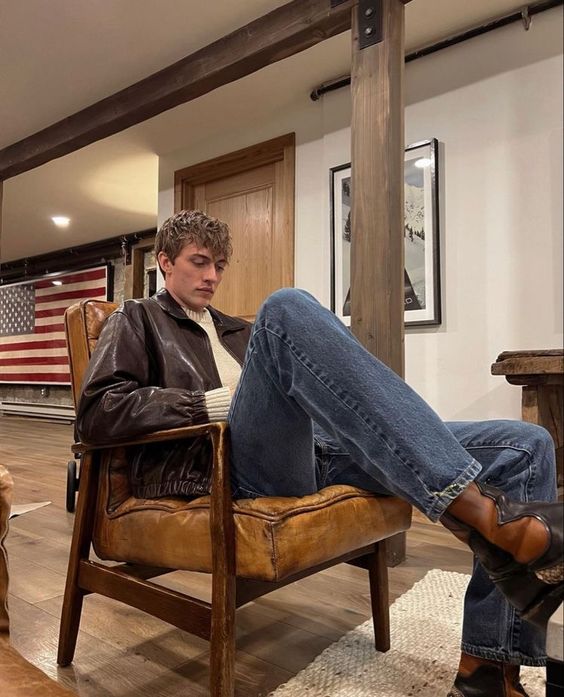 The Loafer, A Familiar Favorite
Loafers are an officewear staple this year, as well as an easy elevation to casual outfits for going out and dates!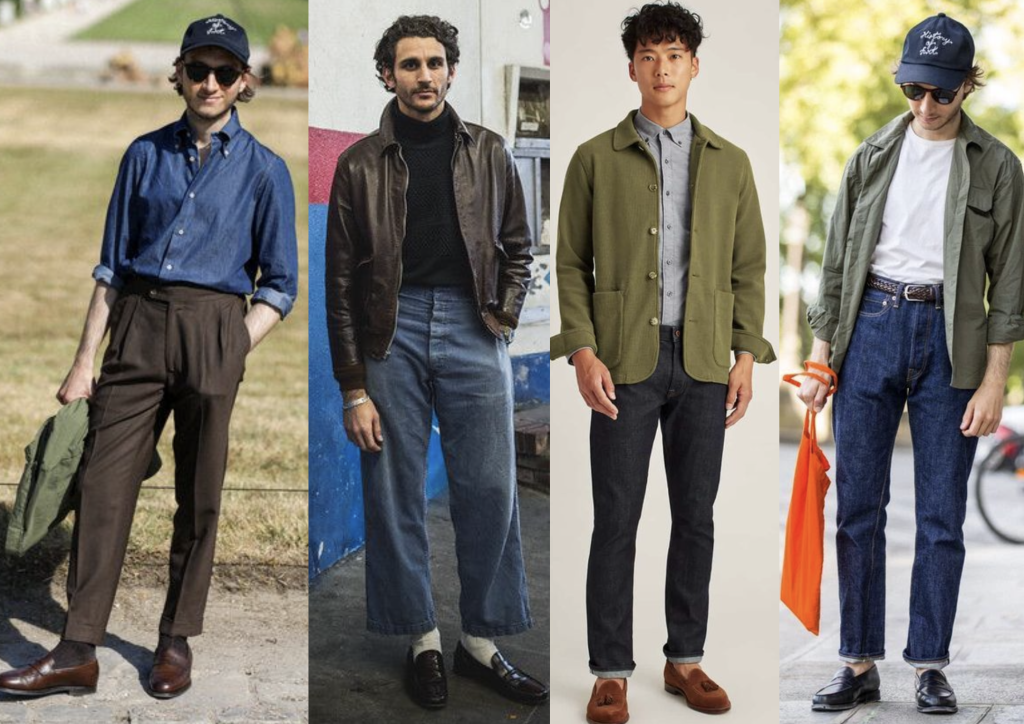 A Casual's Best Friend – The Classic Black Lace Up
The dependable boot essential that goes hand in hand with white tees, chore jackets and the Moto leather jacket trend. Let this shoe be your secret weapon for the most effortless off duty outfits.