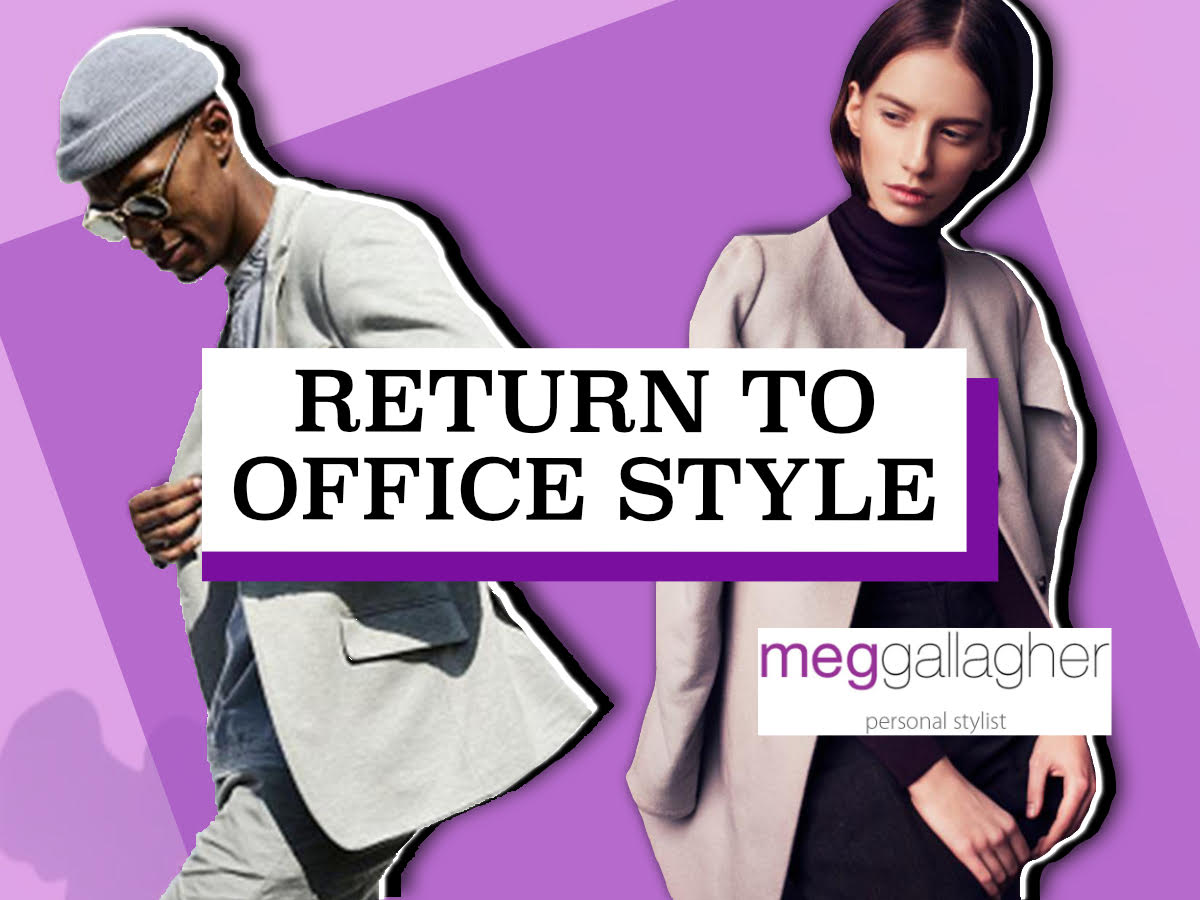 The New Blazer: Collarless Jackets and Chore Jackets
We are loving these new jacket options over the traditional blazer! The new blazers for men and women are generally a lightweight and less structured option. They're used as a layer to create texture in the outfit and yet, still finishes the look. The shoulder on a jacket is always good for an in-person or zoom meeting and offers authority. One collarless women's jacket that we're coveting right now is this luxe tweed collarless jacket.
Oversized Silhouettes and Unstructured Tops 
The oversized silhouette works for many! You can easily pair an oversized piece with a fitted contrast top or bottom. These relaxed shapes provide movement, while silently expressing ease. When shopping for an oversized top, be thoughtful about necklines so that you choose one that flatters your frame.
Stretchy Pants With Elastic Waistbands & Wide-Legged Pants
Instead of wearing overly restrictive tailored trousers, many are opting to wear loose-fitting pants with elastic waistbands back to work. The men's carrot pant is a great example of this relaxed pant silhouette that shows a step in the right direction and a move away from sweatpants. When it comes to the perfect combo of an elastic waistband and wide-legged pants for women, we are loving these trousers at the moment.
Comfortable Work Dresses
A dress is an easy workwear staple, as it's one piece head to toe! Right now, the softer flowier dresses speak to more business casual over a tailored sheath dress. To keep this look more relaxed, try pairing it with a tall boot or leather sneakers. Be thoughtful of necklines and sheerness – which can always be resolved with a topper or skin-colored slip.
Still Struggling With What to Workwear Outfits?
As a Personal Stylist, my job is to help you with transition—to consider new ways to breathe life into your wardrobe whether that be with business attire or not. Whatever the case may be, together, we can redefine your wardrobe and determine what works best for YOU as you navigate your return to the office. For more information and to see how my process works, contact me!