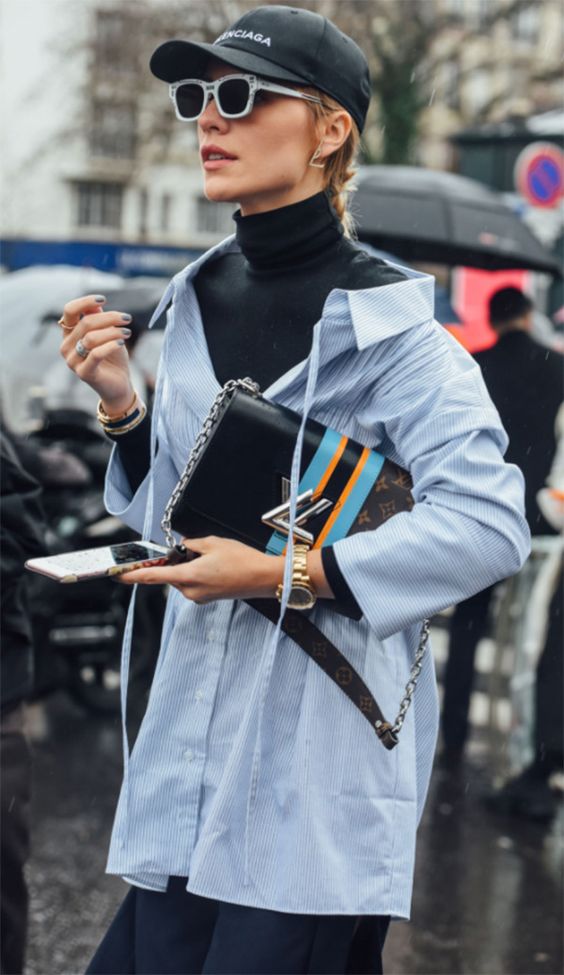 New Ways to Style Your Winter Outfits in 2023
If you've felt uninspired by the paired-down minimalism popularized in the past few years, you are going to LOVE the tasteful dose of decadence in 2023's newest layering trend. We have four easy ways to pull your outfits into a new era! These distinctly 2023 outfit layering ideas are easy to copy with pieces you likely already have in your closet. However, in case you're needing an update to some of these basic layering pieces, we've included our favorite must-have layerables at the end of this post.
Meg Gallagher specializes in both capsule and complete wardrobes, which offer extended wearability and layering in your outfits for years to come. If you've ever wanted a professionally curated wardrobe with every essential piece covered, wardrobe styling services by Meg Gallagher, Personal Stylist Los Angeles can be found here!
Why is Layering Trending Right Now?
Layering is sustainable. Layering to create new outfits extends the life of your pieces, leading to a longer lasting wardrobe. While some of these layering styles borrow direct inspiration from all too familiar 90's and early 2000's looks, it's no wonder that sustainability-conscious Gen Z is popularizing the trend.

Layering is perfect for winter. Beat the chill of winter with a little extra (stylish!) coverage.

Layering fills in the negative space. Layering can add new colors, textures, pattern and contrast to an outfit for added interest.

Dress up or dress down with layers! Adding layers can blur the line between elevated and casual by mixing contrasting shapes, textures and materials.
Use a Turtleneck as Your Base Layer
Layer a Blouse or Sweater Vest Over a Turtleneck
Keep a little warmer in the winter by layering your turtleneck under button ups and sweater vests! We love this added layer for the added texture and depth it brings into an outfit. This look is great for the office or going out! Don't want your turtleneck bunching up under all those layers? Check out our favorite turtleneck one-piece linked a the end of this article.
Layer a Turtleneck Under Dresses
We love this look for adding warmth to dresses, and helping to make low-cut dresses more wearable. Finish off the look with tights, trousers or jeans underneath to really round out the look. Try this idea for events, workwear and going out!
2. Hosiery with Slingbacks
Hosiery creates a sheer, delicate layer that encourages creative ways to fill in blank space. Patterned tights and hosiery in pop colors are great ways to create contrast in your outfit. We also love how simple sheer tights can elevate your pieces and create a touch of decadence! Slingback heels suit this trend best, as the shape of the shoe shows off your hosiery from front to back while complimenting sheer stockings with strong, angular shapes.
3. How To Layer a Dress Over Pants
This ultra creative layering trend extends the wearability of your dresses while allowing you a little extra warmth in the winter season. Brace yourself for 5 easy ways to achieve a layered dress over pants look!
Convert Your Dress Into a Tunic
Replace a tunic top with a dress, and pair it with trousers! This look is great for work and also works as an elevated look for events.
Make it Monochrome
Pair your dress with same color trousers for bold head to toe color, or pair the look with likeminded neutrals! Monochrome looks give the perfect opportunity to play with added textures like layering leather trousers underneath for shine, or adding a contrast textured bag or accessory to the outfit!
Dress it Down with Jeans
If you want to extend the wearability of your dresses, try wearing jeans underneath for a cheeky date outfit! Does your office allow denim? You can also copy this dress over jeans look for an elevated work outfit idea.
Replace Your Duster Coat with Button Up Dresses
Replace your duster coat, trench coat or top layer with a long flowing button up dress! This look is fabulous for going out, date night, events and as a work outfit when paired with trousers.
How to Layer Patterned Dresses
Making an outfit with patterned dresses is easy! First, identify the base, pop colors or accents in your pattern. Then, match the surrounding pieces to one of those colors. You can either mimic the pop-color, accent or base in the pieces that surround it, OR choose a color that compliments it.
A visual example of how it works: The lavender base color of the first dress pairs well with light blue. The middle outfit has a pop of mid-blue in the pattern, which is paired with mid-blue denim. The final outfit has cream accents, which is paired with a cream top, accessory and shoes.
4. Adding a Layer with Gloves
Just like with the tights, layering with gloves is another creative way to fill in negative space with texture and color. Our favorite way to wear gloves in 2023 is to pair the glove color with your coat, so that the piece looks like an extension of your outerwear! This monochrome approach to gloves adds flawless chicness to your outfit, and warmth, too.
Four Creative Ways to Pair Your Gloves
Pictured first are sheer gloves. We love how sheer gloves add visual interest to an outfit, especially when paired with contrasting textures like a two-piece heathered knit!
Pictured second is an outfit with grounded accent colors. Pairing your gloves with your buttons, shoes, bag or accessories is a great way to solidify your outfit.
Pictured third is a monochrome pop color ensemble. While this look is more of a statement, we can't help but applaud this bold approach to pairing a monochrome gloves outfit.
Pictured last is a contrast color ensemble. Pairing a colored glove with a monochrome outfit adds interest to the look without risking the wearability of your pieces.
Layering Must-Haves We Love
If you need to replace your basics or want an update to the layerable pieces in your wardrobe, look no further! These are our favorite layerable pieces for 2023 that will serve as the most wearable pieces in your wardrobe! Shop our favorites and must-haves below.