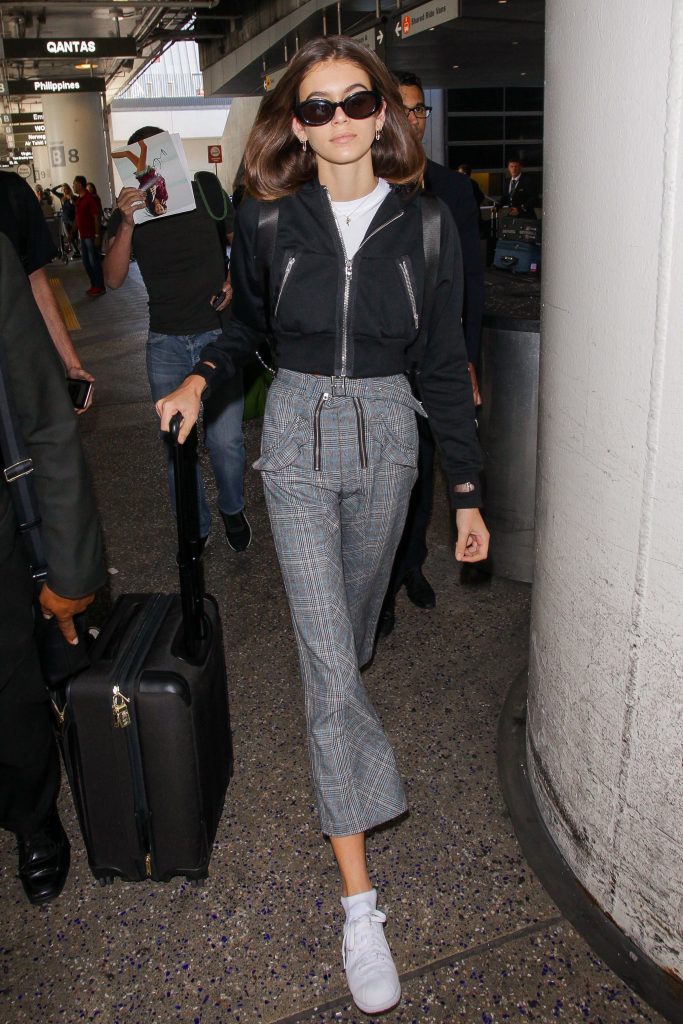 Want a customized travel wardrobe for vacation or an upcoming work trip? Personal Stylist Meg Gallagher can help! Check out her travel styling services here.
Travel Essentials You Need on Your Packing List
Check out our ultimate shopping list of the best travel items and travel essentials for women!
Shop Our Favorites Here: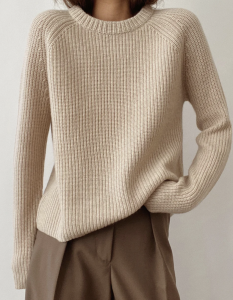 Travel Gadgets That Will Make Your Trip So Much Easier
These are the cutting-edge, convenient and compact tools that will change the game on airplanes and in the hotel. Highlights include a portable white noise maker, the most popular noise-cancelling headphones and a water bottle with a built in water filter.
Must Have Beauty and Skincare for Travel
From the cream that will rehydrate your face after a long flight, to the high-shine lipstick that boosts your pout with Hyaluronic Acid – We've got a great selection of beauty products to add to your packing list.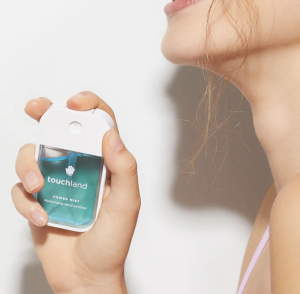 Packing and Organizing Essentials
Best carry-on bags, luggage organizers, and stylish packing tools to keep your items accessible and easy to find.
Important Elements in a Chic Travel Wardrobe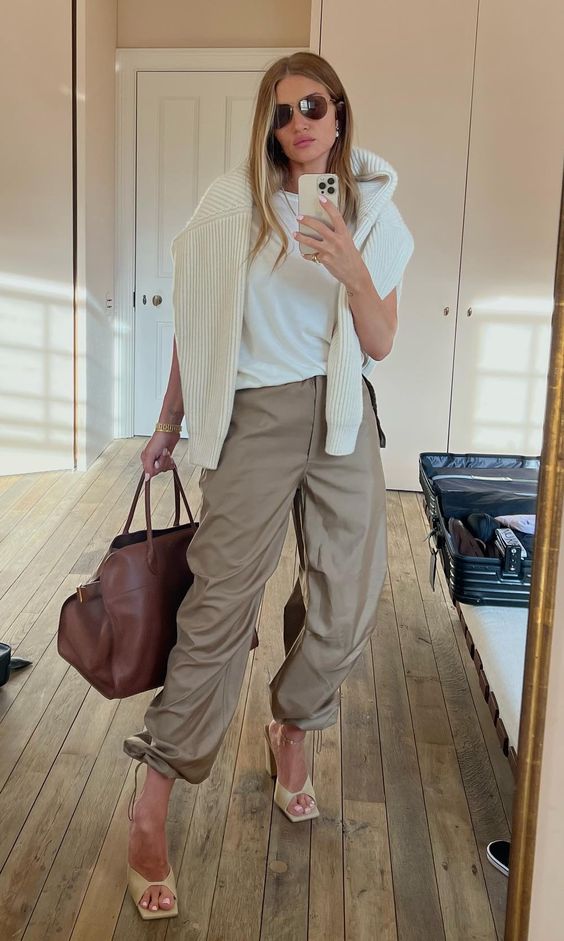 Finding the right outfit that covers all your needs for a long plane ride can be tricky – especially when your outfit isn't really JUST for the plane… This same outfit will carry you from your home, to the airport, plane, taxi rides, ubers, trains and everything between until you reach your destination.
After considering all of the varying accommodations this outfit requires, one might wonder if it's even possible to still look cute. You're in luck, because we have a method to create a chic outfit for travel that checks all the right boxes.
When you're sitting in one place for a long time, your outfit needs to be wrinkle resistant and absolutely HAS to be comfortable – sometimes, comfortable enough to even sleep in!
Your outfit also needs to be weather and temperature appropriate from your start to end location. It also has to be adjustable to accommodate surprises in temperature (such as air-conditioning, or lack thereof). Traveling to somewhere tropical? Keep your main layers breezy and light.
Slip on Shoes – Don't create more hassle than necessary with TSA. Make sure your shoes are easy to take on and off. Think comfortable loafers, slides and slip on sneakers.
Traveling in Layers – Layers like a blanket scarf, sweater, cardigan or thin jacket can be the life saver on a plane with extreme air conditioning. Make sure your laters are easy to peel off if a full flight gets too toasty, or your ending destination is tropical.
Keep simple, chic jewelry tucked in your purse to accessorize near the end of your flight – Walk off the plane in style!
And after considering all of these requirements, one might wonder if it's even possible to still look cute. You're in luck, because it is! We've come up with three travel-ready outfit ideas to copy for your next airplane ride.

We love these outfit ideas: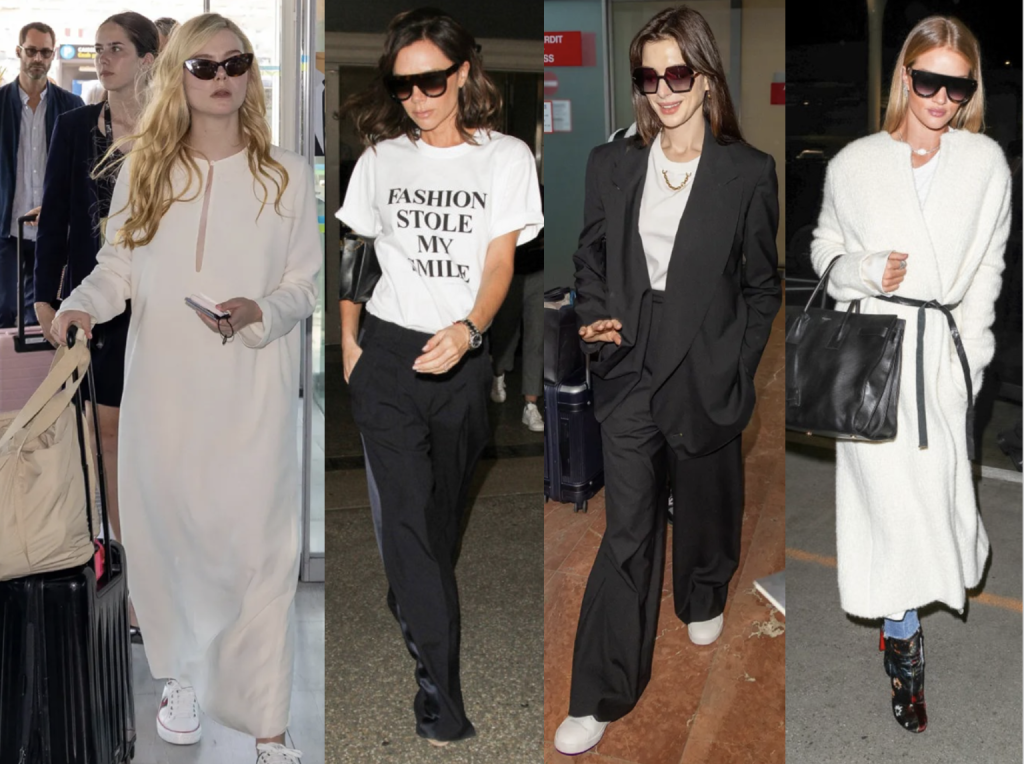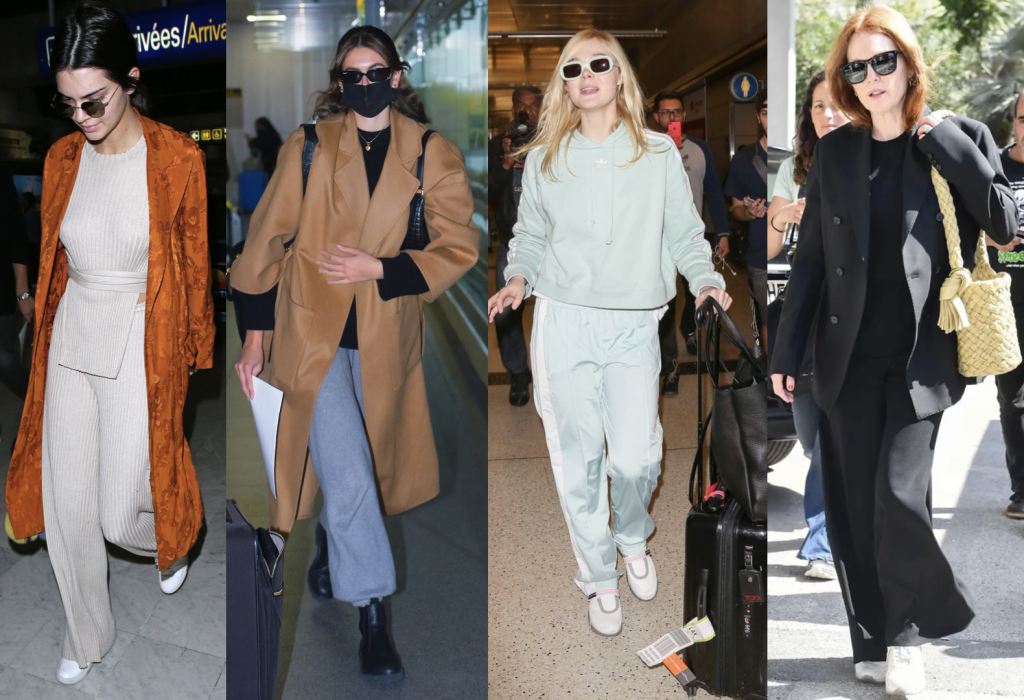 THE TRAVEL PACKING LIST
Check out Meg Gallagher's Packing List for Travel and Vacation!
• XL Travel Tote with a Trolley Sleeve, easy carry on with lots of room
• Travel Packing Cubes that Double for Laundry
• Distinct Luggage Tag
• Windproof Travel Umbrella
• TSA, Global Entry or Clear so you can 'skip the lines'
• Laptop
• Airpods
• TSA Approved Toiletry Bag
• Book or Kindle
• Travel Pillow or Packable Jacket that doubles as a pillow
• Portable Charger
• Anything else that is a 'must-have' for the next 24 hours in case your travel
is delayed or luggage is lost
• 1 Piece of Luggage for carry-on or check
• 2 Pc Lounge Set that doubles as sleepwear
• Underthings – include shapewear or strapless bra if necessary
• 1 Workout Look
• 1 Swim Look, pending destination
• 2 Looks for Travel Days back and forth – include layer for plane
• 2 Dress Looks that double for day to evening
• 1 Pant Look
• 1-2 Extra Tanks or Tees in case you get a stain, or perspire through others
• 1 Blazer or Light Jacket Trench in case of weather
• 1 Handbag for Business
• 1 Small Clutch for Evening that can be stored inside handbag
• 1 Sneaker for Workout and Walking
• 1 Mid Heeled Shoe for business and evening looks
• 1 Flat Shoe for Travel Days
• Jewelry that works with all the looks – pack in carry-on tote if checking bag