We've got it right here – your very own simplified guide on how to wear sneakers with your suit. You may have wondered, Can you get away with it? The answer is yes, but it's all about balance. We've combed through the nuances of modern suiting to give you our easy to follow 101 on 2023's suit trends. Follow along for step by steps on everything from the right trouser length to the right type of shoe.

Understanding the Shift in Men's Fashion
Before diving into how to wear the modern men's suit with sneakers, it's important to understand where these style shifts are even coming from.
Post-Covid: The more obvious to note is post-covid casualization. Once workwear and event pieces edged their way into including casual silhouettes coming out of the pandemic, the style space was forever changed! Creativity is the name of the game with the acceptance of pieces like hoodies, tees and more emphasizing color, texture and unique silhouette to make an outfit read as "dressed up".
Tunnel Fashion: The rise of NBA's Tunnel Fashion is inspiring men everywhere to redefine both style and self expression. Bold prints, statement accessories and unique silhouettes are abundant with high-end designers and athletes in collaboration to create iconic looks that fans can take into their own personal style.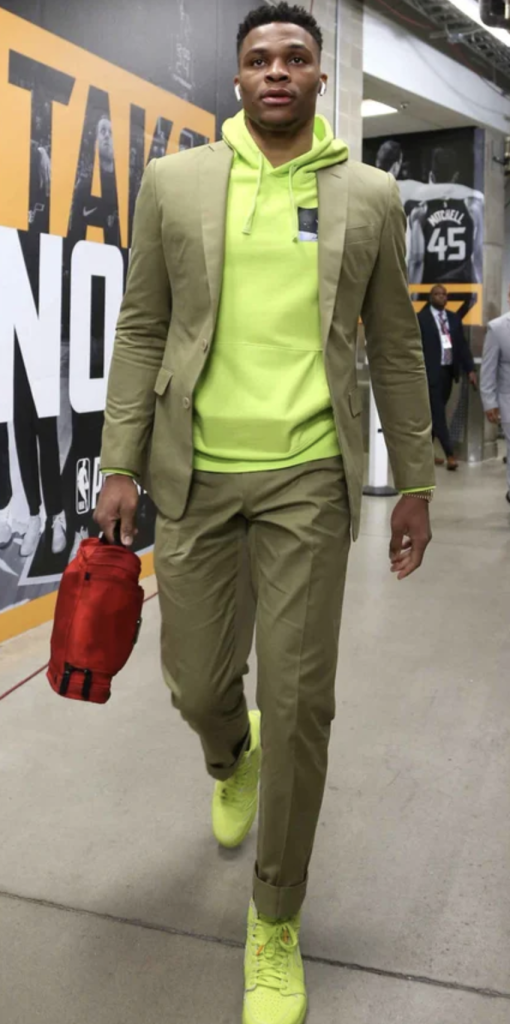 So what counts as dressy these days? It all comes down to your personal style. Execution is the key to successfully wearing a suit with sneakers, utilizing color and silhouette to keep the look elevated.

Want an expertly curated event wardrobe for 2023? Meg Gallagher will create outfits for you to wear at the office, events, date night and more. Men's Wardrobe styling services by Meg Gallagher, Personal Stylist Los Angeles can be found here.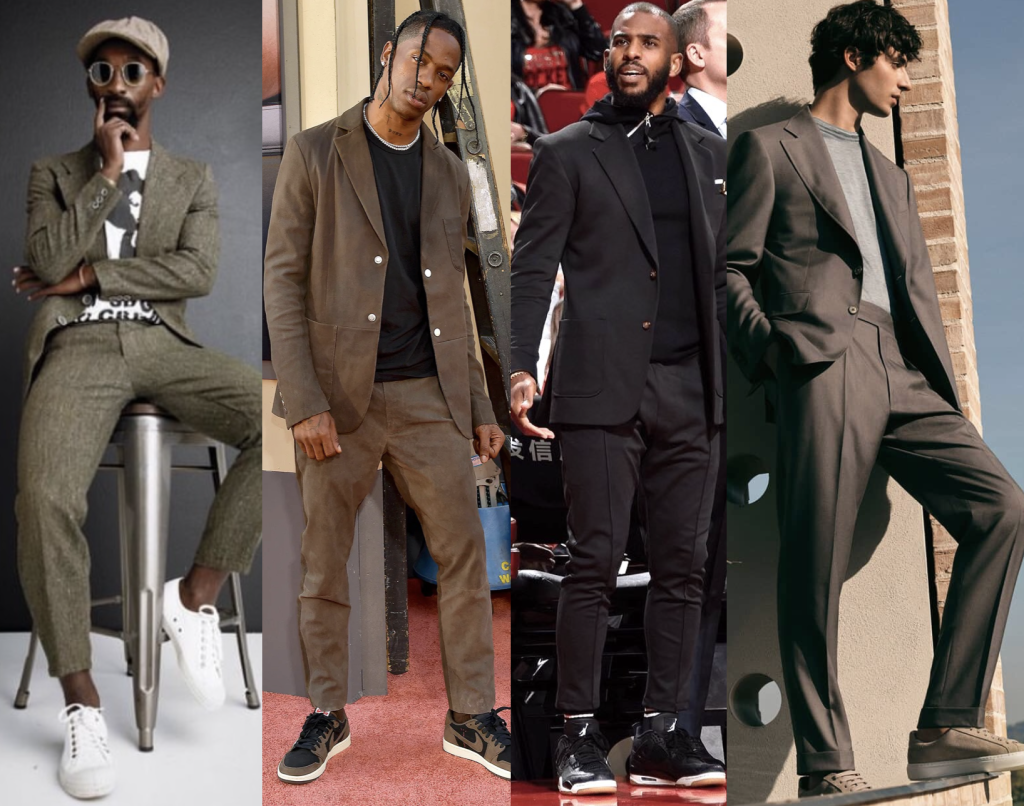 THE RULES, How To Wear Sneakers With a Suit in 2023
A few rules to note across the board in styling a suit with sneakers in 2023. The style goal? Minimalist, clean and effortless. Meg especially loves the tonal and monochrome looks that nod towards the Quiet Luxury movement.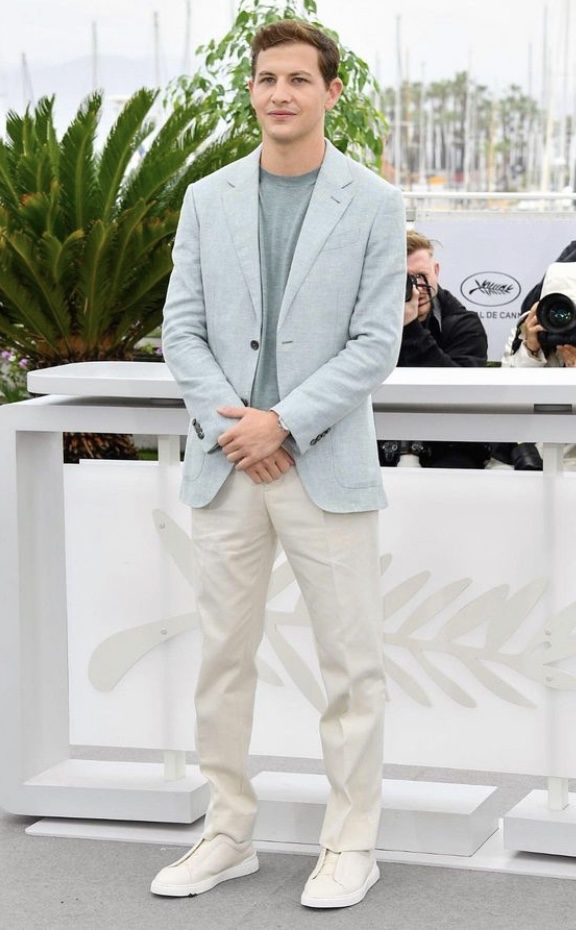 –Ditch the Belt
No need for a belt with this look! Opt for trousers with a clean line.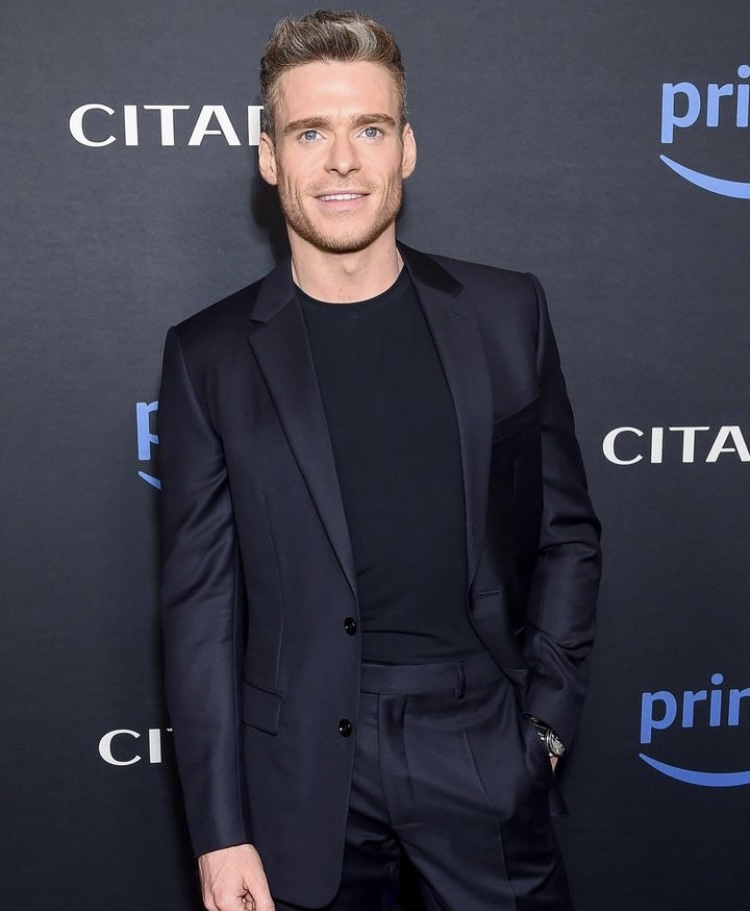 –No-Show Socks
While this rule can be broken depending on your personal style, no-show socks are the way to go to really master the simplicity of 2023's signature suit with sneakers look.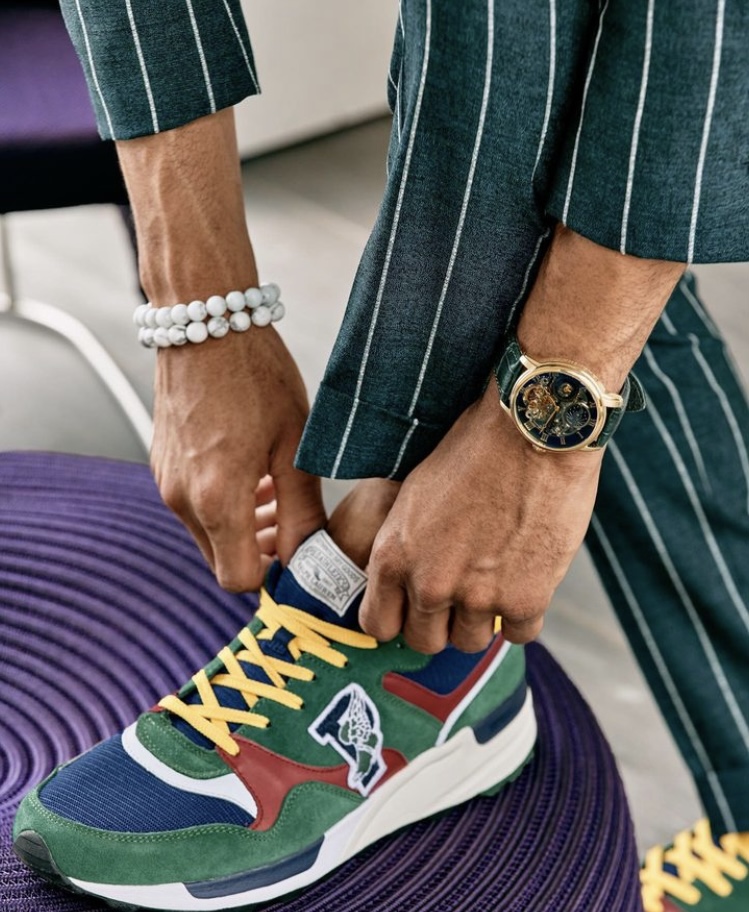 –Say Goodbye to the Tie
Keep it light, breezy and causal. It's all open collars and unbuttoned looks in 2023's most iconic suit with sneakers outfits.
–What Type of Suit?
The idea is to reduce the gap in formality between your suit and the sneakers. Opt for these qualities in your suit:
-Unstructured suits with a casual cut
-Little to no shoulder padding
-Fabrics with a casual bend (linen blends, cord, cotton twill, etc.)
-Non-Traditional Colors (beige, salmon, green, shades of blue outside of navy, etc.)

Great Places to Shop Suits:
-Todd Snyder
-Loro Piana
-COS
-Alex Mill
-Acne Studios
-Armani
–Swap Out The Dress Shirt
Wear any of these shirt options to achieve the balance of casual and elevated between your sneakers and suit.
–Elevated T-Shirt in Silk or Fine Fabrics
-Open Collar or Button Down Unbuttoned
Wear an open collar or button down shirt with some of the buttons undone. Opt out of wearing a tie to keep this look minimalist, open and casual.
Pro Tip: *Linen needs to be starched to hold up under the weight of a blazer!
–Polo Knit Shirt
-Hoodie
Popular with athletes, rappers and street style aficionados, light layering hoodies are a creative layer under your suit.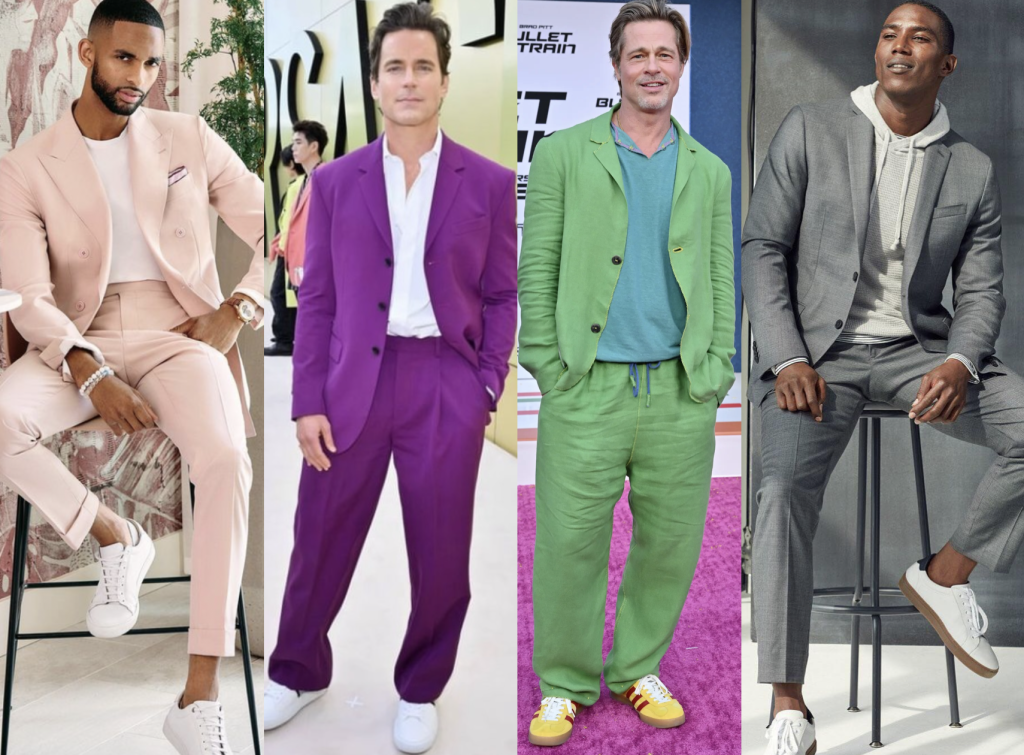 –What Type of Sneaker?
-Classic Leather
-Street Style (Dunks, Jordans, Elevated Trainer Retro Sneakers, Chunky Designer Sneakers)
-Slip-ons
–Which Trouser with Which Sneaker? The "Looks" Defined…
THE RETRO: A cropped pant that shows the ankle looks good with retro and leather sneakers.
THE FORWARD: A puddle pant paired with a chunky designer sneaker is a great street style look!
THE CLASSIC: Trousers with a small break look great with pretty much any sneaker (except chunky designer sneakers).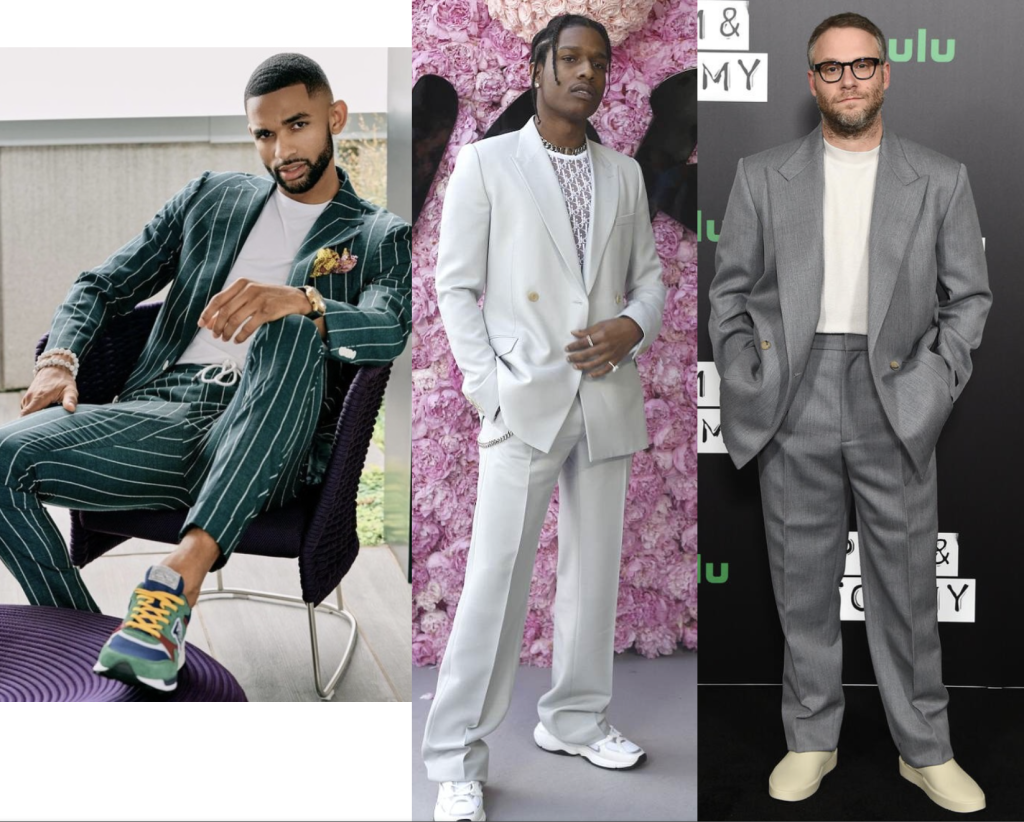 Shop The Suit and Sneaker Edit
Casual Elevated Shirts
Men's Suit Sneakers
Elevated Casual Men's Suits