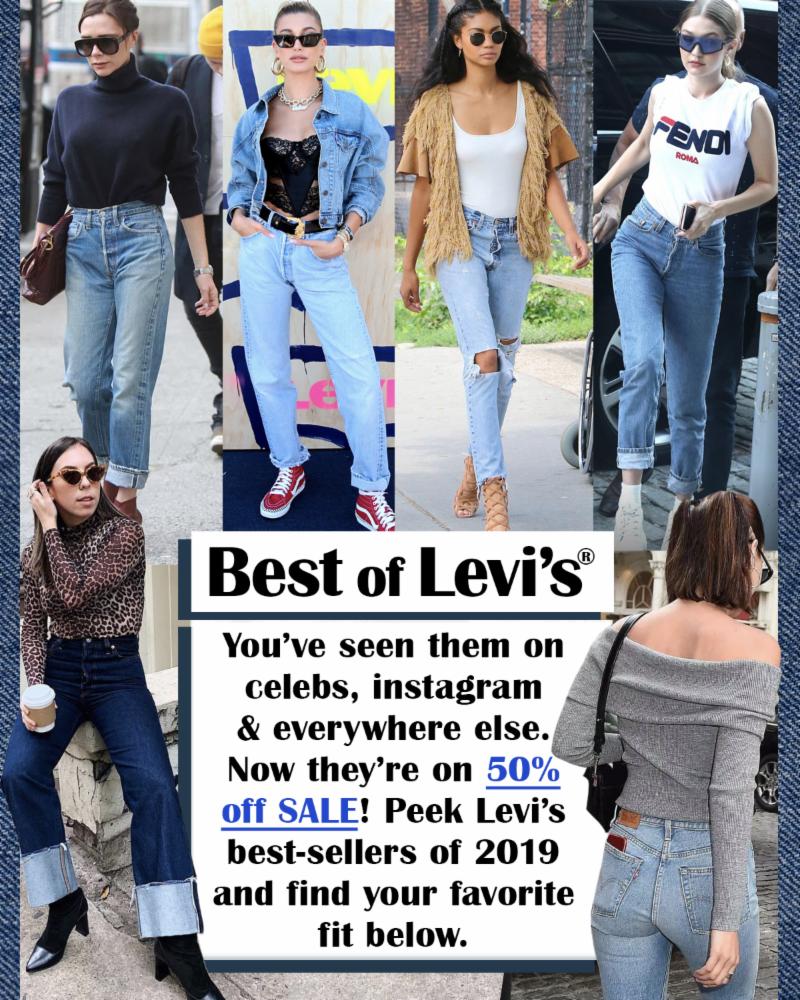 You've seen them on celebs, instagram and everywhere else. Now they're on a 50% off sale. Scroll down to see the cut and fit of 2019's best selling jean styles!
A Quick History on Denim:
The earliest use of denim can be tracked back to Nimes, France. Rather than the cotton denim we know today, this fabric was a silk-wool blend. Fabrics were often named after their place of origin, hence "serge de Nimes" – which later evolved to "de Nim."
In 1873, Levi Strauss created his first pair of tough denim jeans for the hardworking man with business partner Jacob Davis. This innovative partnership grew into the company we know and love today, Levi Strauss & Co.
Need some help styling outfits with your jeans? Contact Meg or check out her styling services here.
The Wedgie:
A vintage inspired jean that hugs the hips and waist, especially flattering to the butt.
The Ribcage Jean:
Levi's highest rise yet, said to "hold everything in" and remain flattering on many different body types.
The 501:
Levi's iconic jean that continues to withstand trend and time.