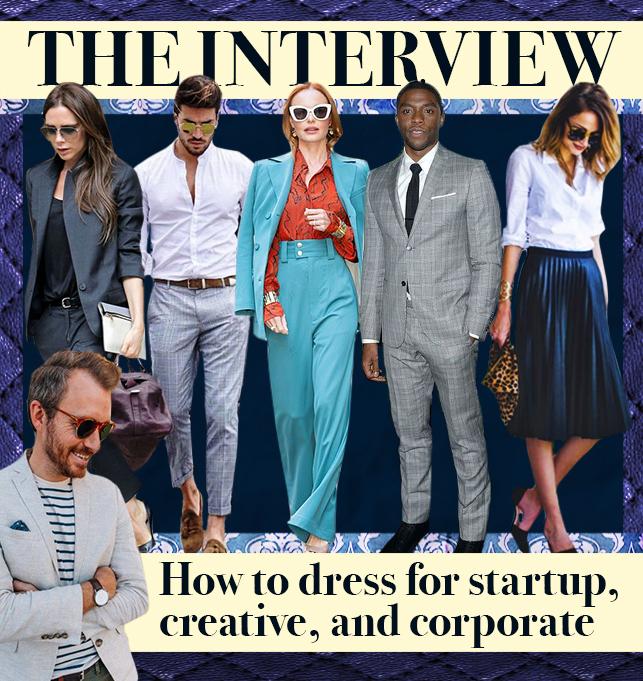 Congrats, Class of 2019!
In celebration of new graduates, we've decided to map out some general guidelines in dressing for your next step: The Job Interview. Before coming up with an outfit, here are a few pointers you'll want to consider no matter what job you're going for.
What are you emulating?
Become a master of first impressions by thinking beyond the outfits you like, and focusing on how they are perceived. The outfit you wear is a direct expression of your candidacy! From the fit of your clothes, to the colors you choose to wear – these are the details that will speak to an interviewer in ways that words can't.

For women: Aim for a silhouette that exudes confidence and strength. You don't want your silhouette to appear soft and short, so avoid cardigans or flat shoes. Instead, opt for a blazer with a structured shoulder and pair it with a comfortable heel. Make sure your clothes are properly fitting, and refrain from wearing too tight or revealing blouses or skirts. Wearing overtly bright colors such as red or orange can come off as overconfident and abrasive (unless you are interviewing for a direct leadership role).

For men: If you're wearing a suit, make sure it is well-fitting. Not sure what a proper suit looks like? The Helm has a wonderful visual guide of what to look out for! Brown suits can come across as stale, and black suits should be saved for evening attire. Instead, opt for blue or grey. For less formal interviews, stick to chinos, tailored khakis or well-fitting dark denim.

What is the company culture?
Research the company's culture through social media and their website. Keep an eye out for staff photos and observe what they are wearing. Consider what part of the country they are in and dress with that weather in mind. Once you have an idea of their dress code, dress one step above that. If you have a connection within the company, observe how they dress or reach out to them for advice!

How many interviews?
Keep in mind that many companies may interview you multiple times before offering a position. It's good to have three strong looks prepared for your interviews!
We've included some visual examples of what to wear to a Startup (Casual), Creative, or Corporate interview below.
The Startup (Casual) Interview
This is for the job where dress code is largely informal. You may see your future coworkers in hoodies and jeans, but you'll still need to show up in an outfit that speaks to effort. The main thing you want your outfit to emulate is experience and confidence, so avoid trend-heavy weekend clothes. If you're not completely sure about the dress code, bring a blazer! This is a step above that can easily be added or removed without the risk of appearing overdressed.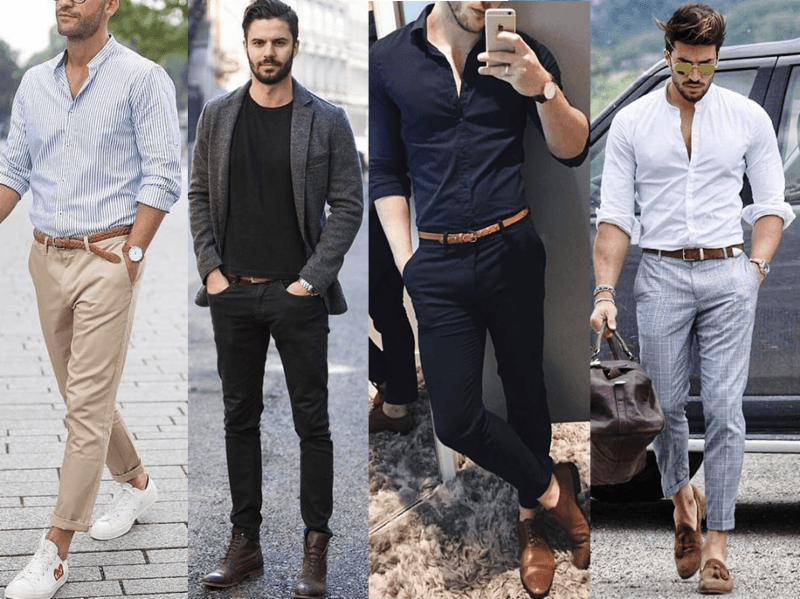 The Creative Interview
This is the environment where you can be more expressive with your outfit!Your outfit should be an extension of your portfolio and personal brand. However, avoid too much trend – Keep any trends in a purse, pattern, jewelry or shoe.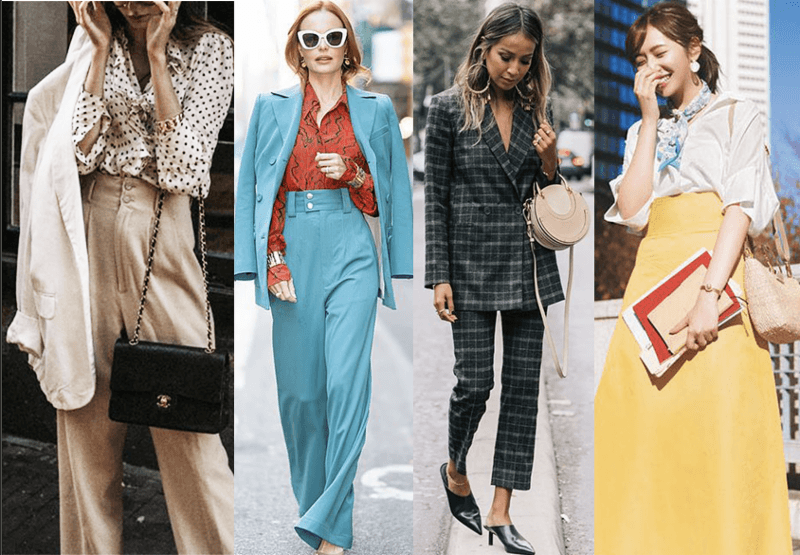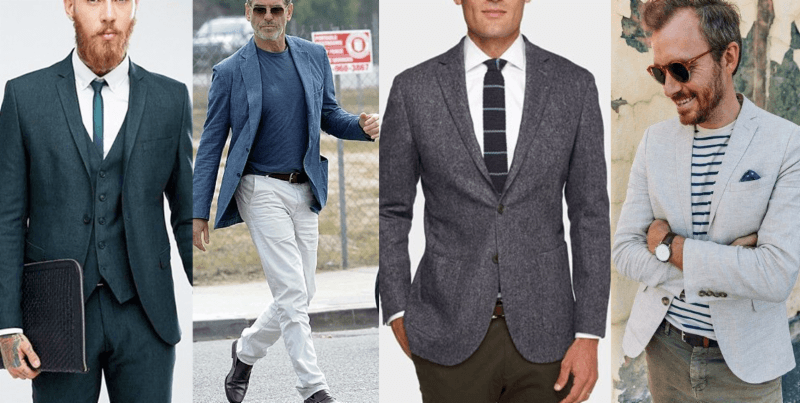 The Corporate Interview
The key to the Corporate Interview is entirely based on fit. In a world full of suits, take the extra time to make sure yours is the proper size – and tailor it if need be!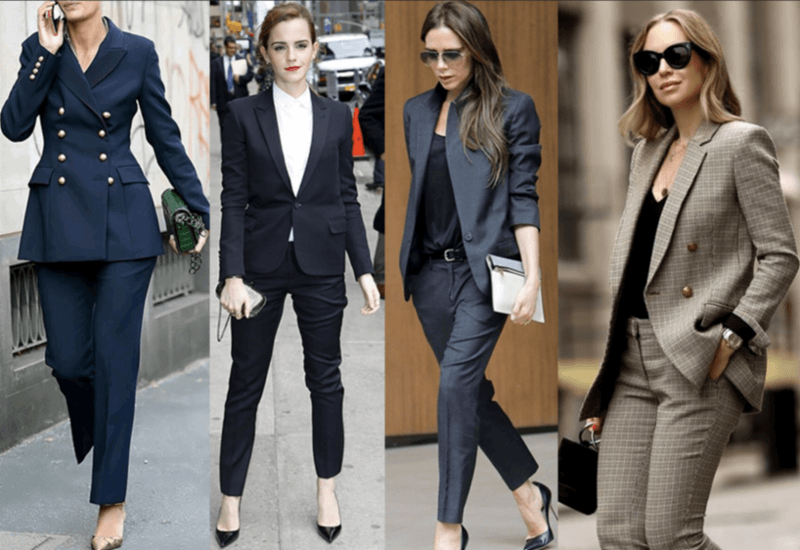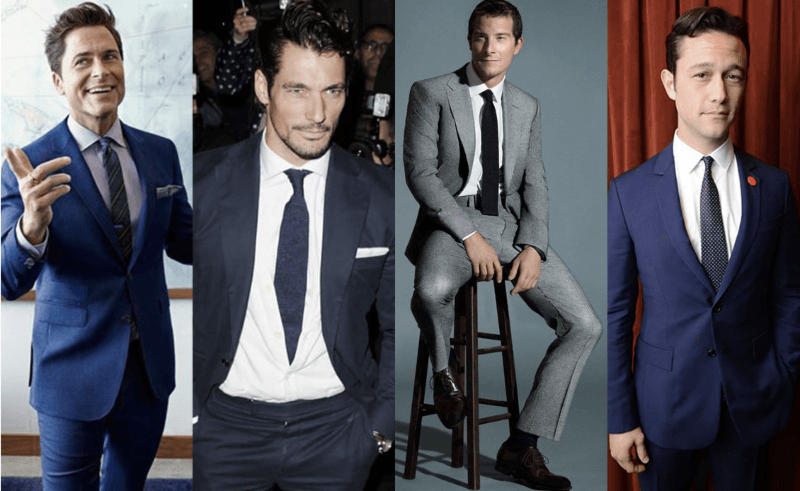 photos by Splash News, Stuart C Wilson, GQ, Michael Buckner / Getty Images, Brooklyn Blonde, GC Images, ASOS, Collage Vintage, Boden, Pinterest, Vogue, Stockholm Streetstyle, Cousart/JFX Images, stayclassicblog.com