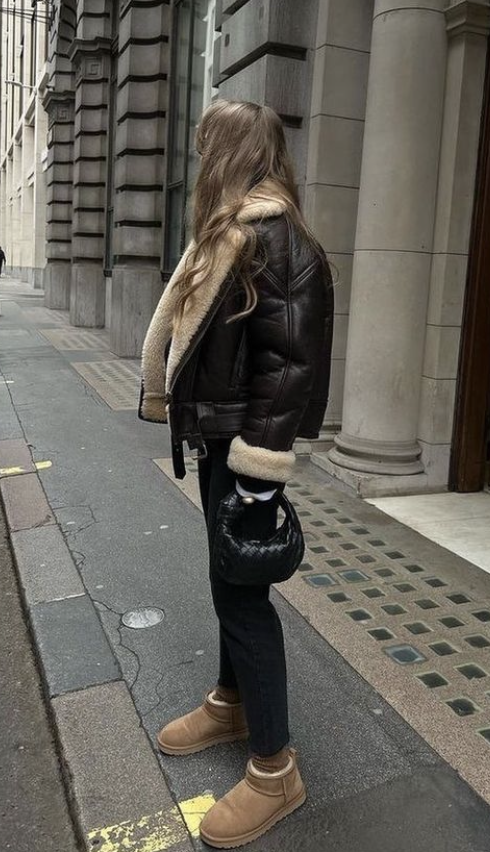 The early 2000s trends continue, with the latest being UGG Boots! Perfectly on brand with easygoing everyday winter aesthetics like #cozycore and #cabincore, the familiar comfort shoe is getting a modern style revamp to take you straight into 2023.
New boot styles such as platform UGGs, slipper style and their new Ultra Mini reflect a thoughtful synergy with today's silhouettes in fashion, creating all sorts of new styling opportunities to get you excited about the UGG Boot revival.
For 2023, UGG boots go beyond being worn as loungewear, aprés ski and with fitness. UGGs can be styled back to trousers, wide leg denim, dresses and skirts – giving this casual boot silhouette a much more elevated look for day or casual night!
Want trend-right outfits for work, vacation outfits or an update to your winter wardrobe basics? Wardrobe styling services by Meg Gallagher, Personal Stylist Los Angeles can be found here!
UGGs Styling Ideas, A Monochromatic Outfit
Creating a monochromatic look exudes luxury and elegance, even when styled with a traditionally casual boot silhouette. Head-to-toe color is flattering and elongating – whether its all grey, chocolate, black, navy or ivory.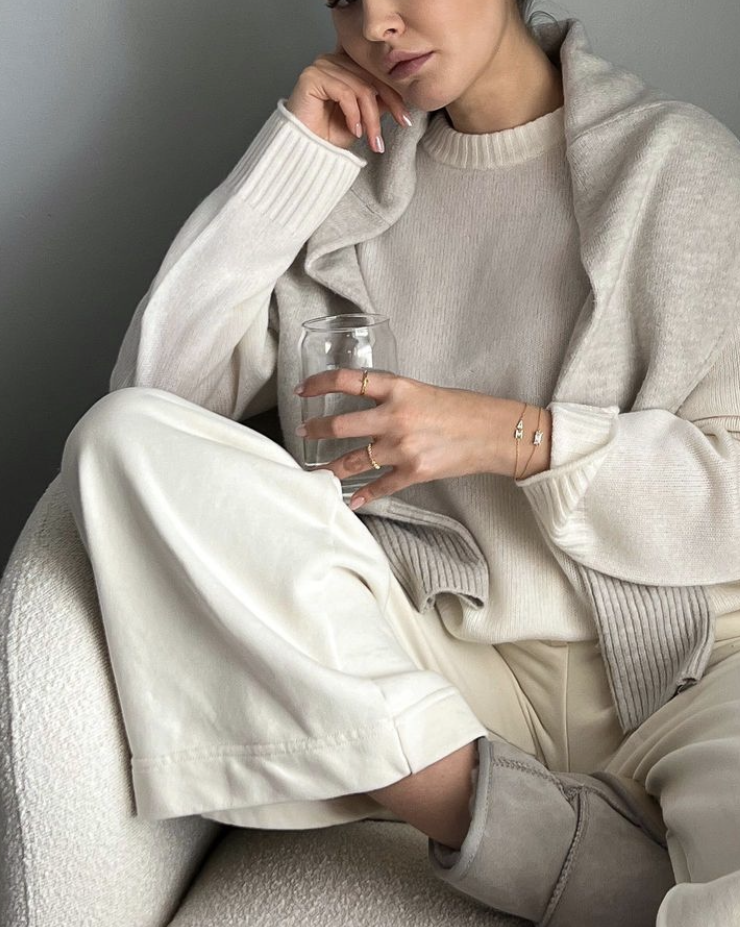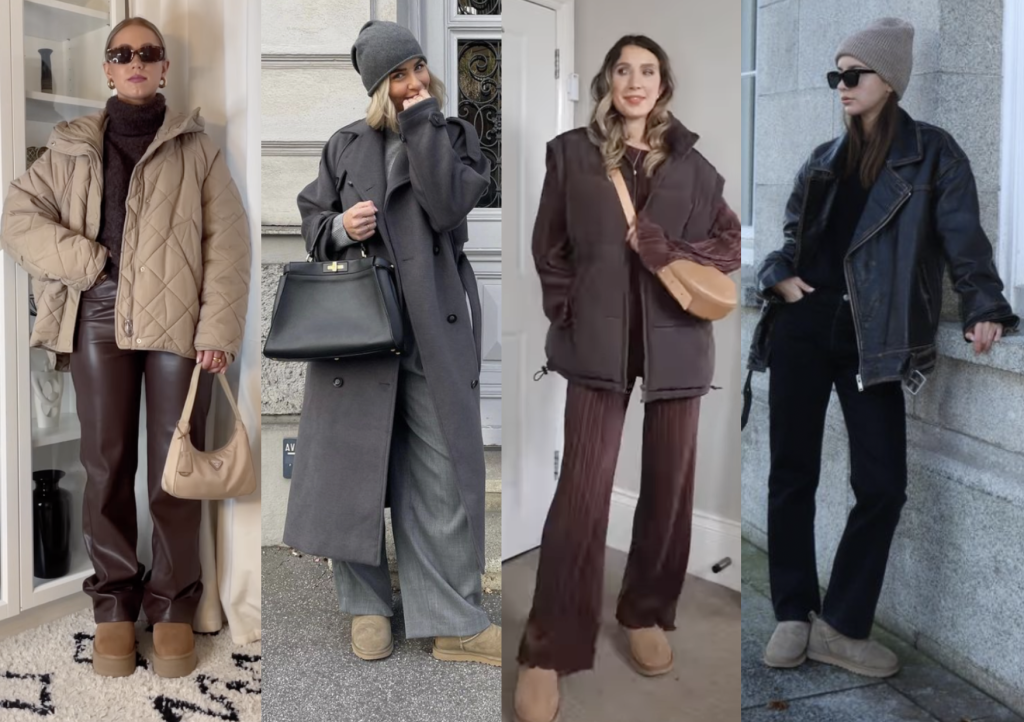 How to Wear UGG Boots With Wide Leg Trousers
Pair your UGGs with oversized trousers for wearing UGG boots to the office! The key to this look is keeping an easygoing silhouette with loose layers, and allowing for your trouser to puddle over the top of the UGG boot.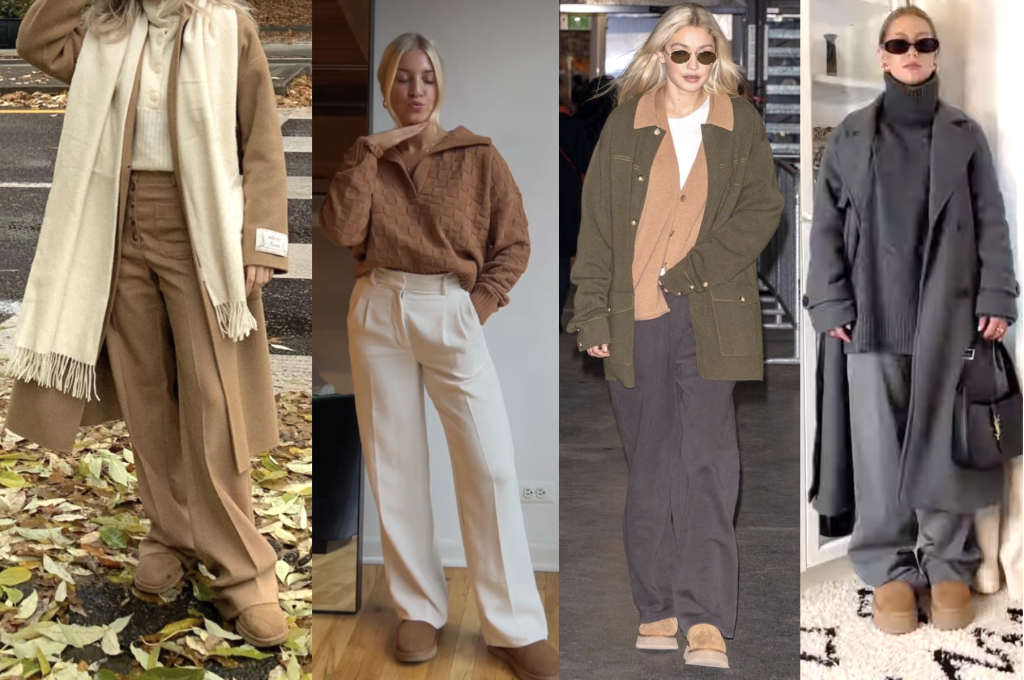 How to Wear UGGs With A Skirt
We LOVE the playful look of UGGs styled back to a mini skirt and chunky scrunch socks. Chunky socks or leg warmers offer balance and fill the space of a short boot silhouette and short skirt.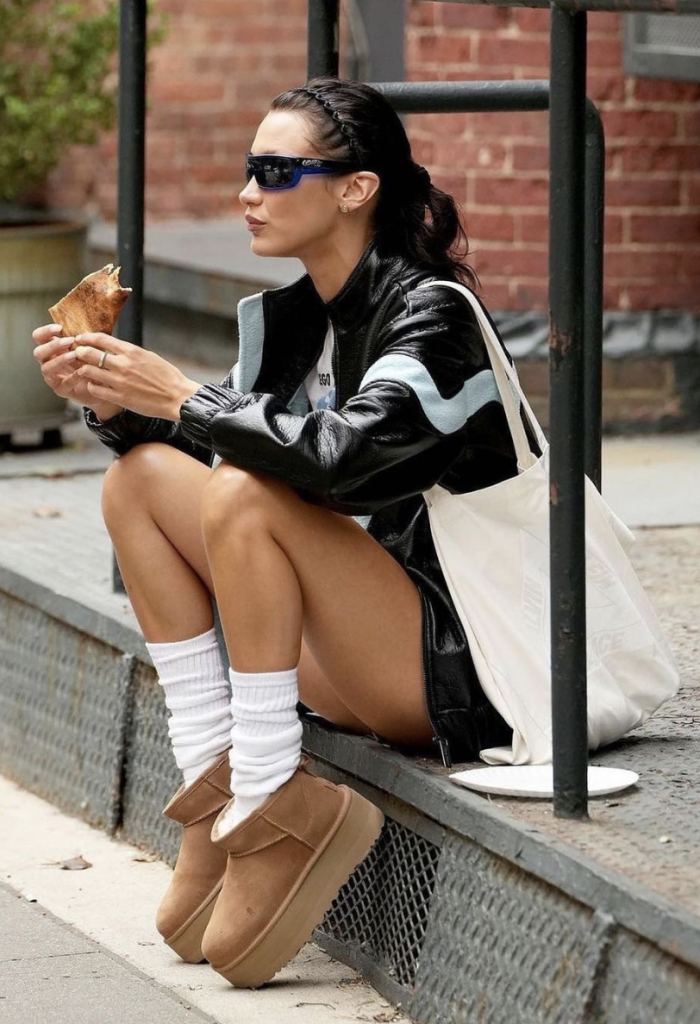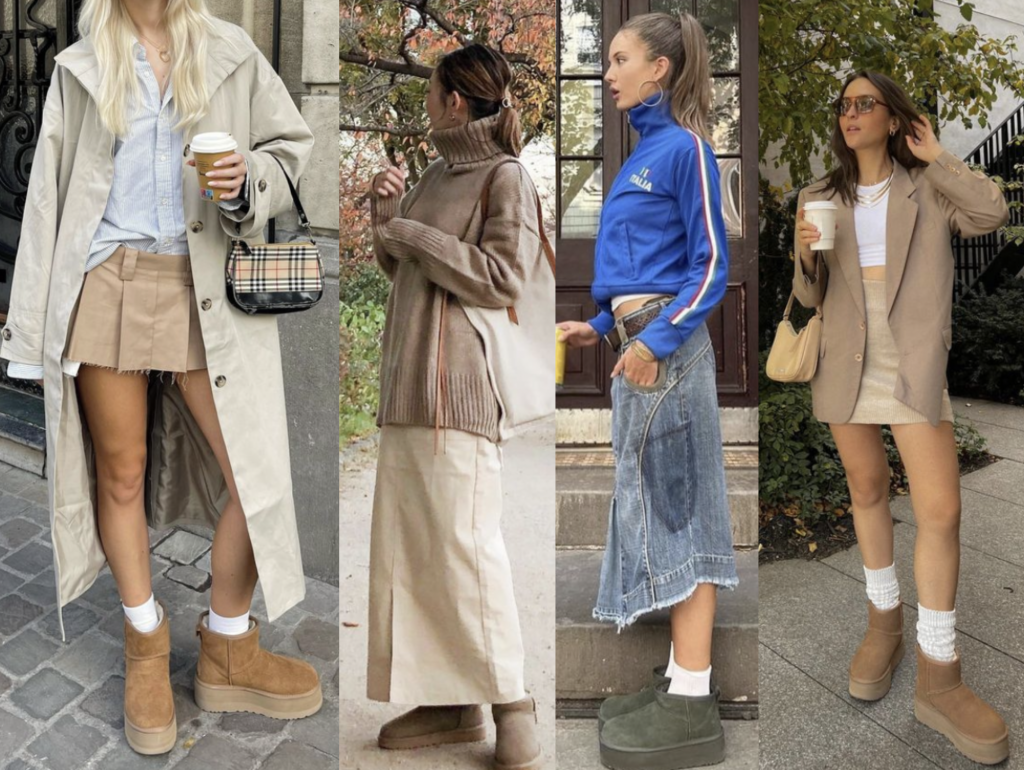 How to Wear UGGs With Jeans
Whether your denim is cropped or puddles on top of your boot, wearing wide leg denim over top of your UGGs is the way to go. Check out these styling images for how to wear UGGs with mom jeans, bootcut jeans, flare jeans, straight leg jeans and more.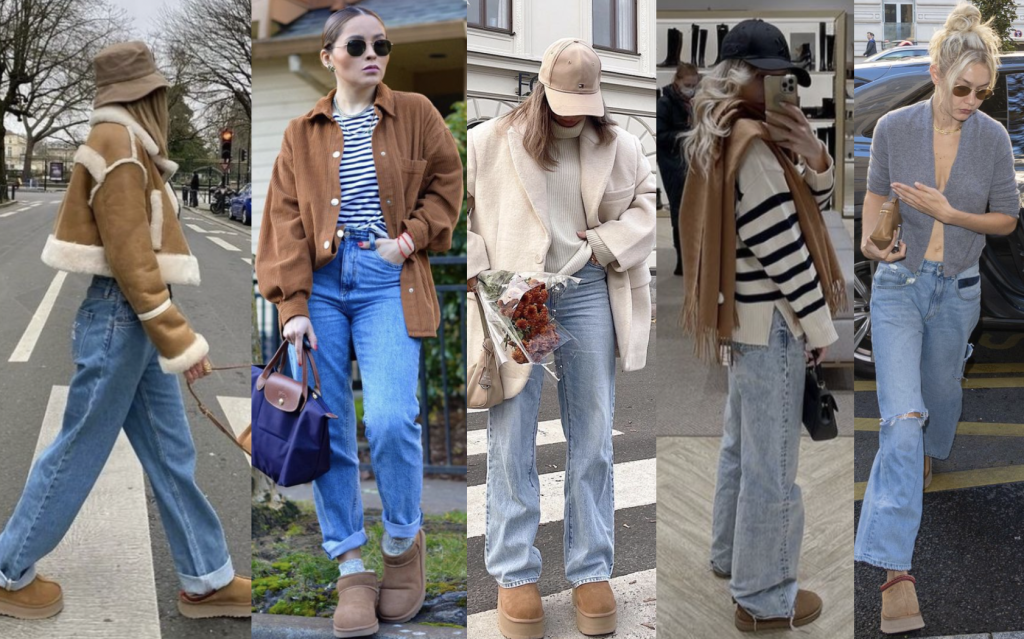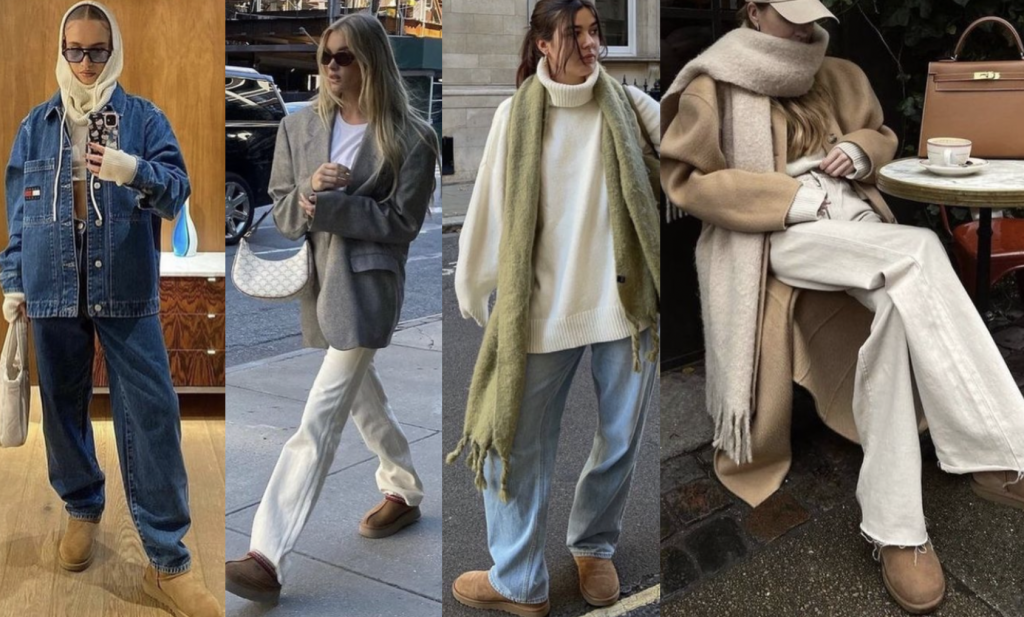 How to Wear UGG Boots with a Dress
Suede UGGs are a natural compliment to soft sweater dresses; maxi or mini. The addition of a leather jacket and jumbo scarf take this look to another level utilizing layered texture and proportions. Pair your outfit with tights to stay ahead of 2023's legwear trend.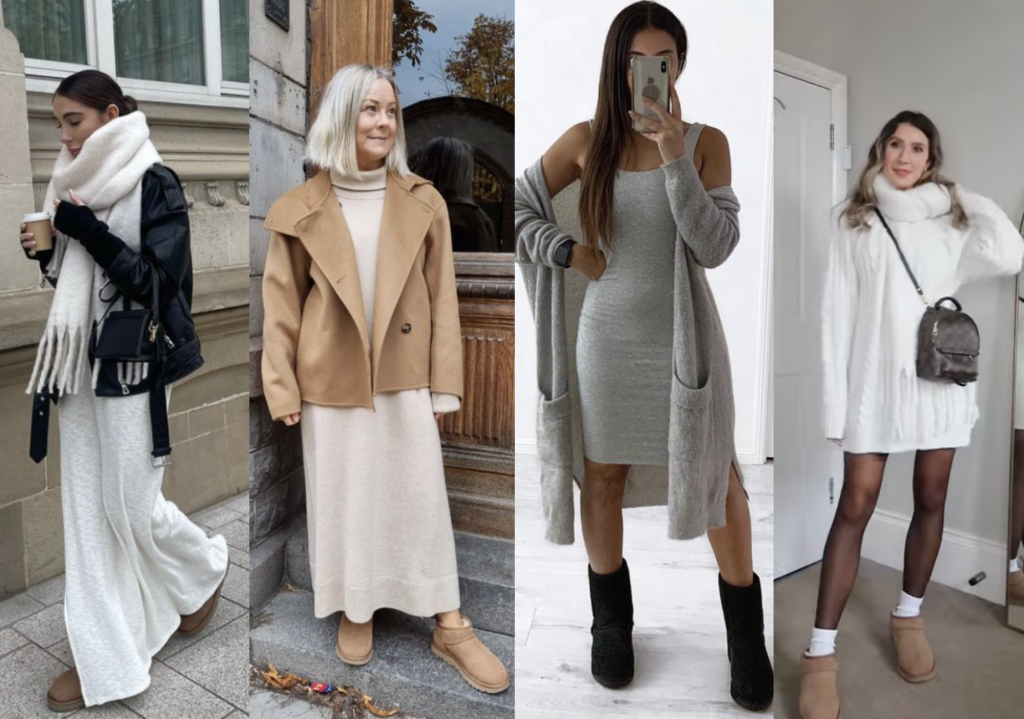 Best Way to Wear UGGs with Sweatpants, Leggings and Loungewear
Keep your athliesure and loungewear looks feeling fabulous and not sloppy with these styling ideas! Styling neutral colored fitness wear with a double breasted top coat, scrunch socks and stylish accessories keep this off-duty look feeling fresh and sharp. Traditional sweat pants and two-piece sweat looks paired with UGGs still look great as an everyday outfit when you add a structured oversized coat and handle bag!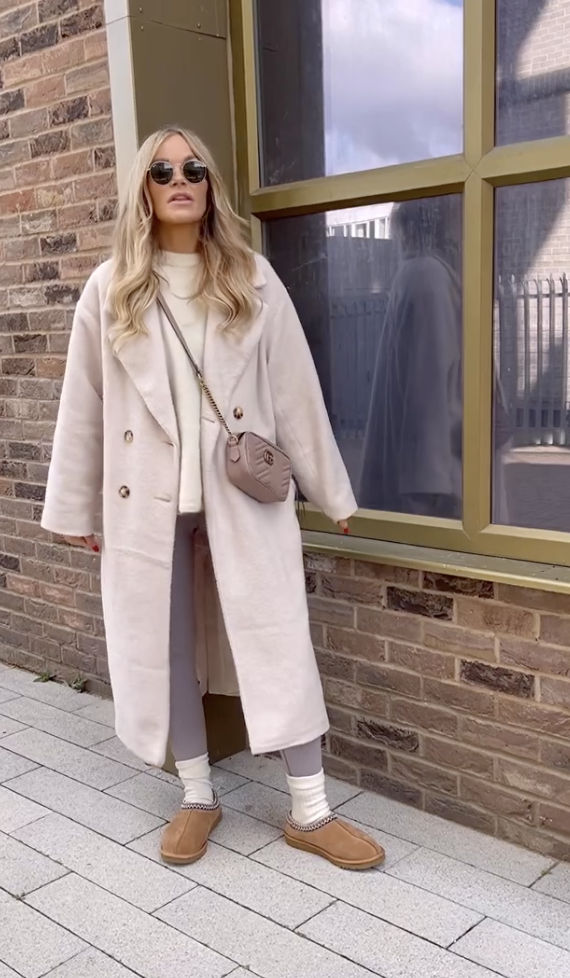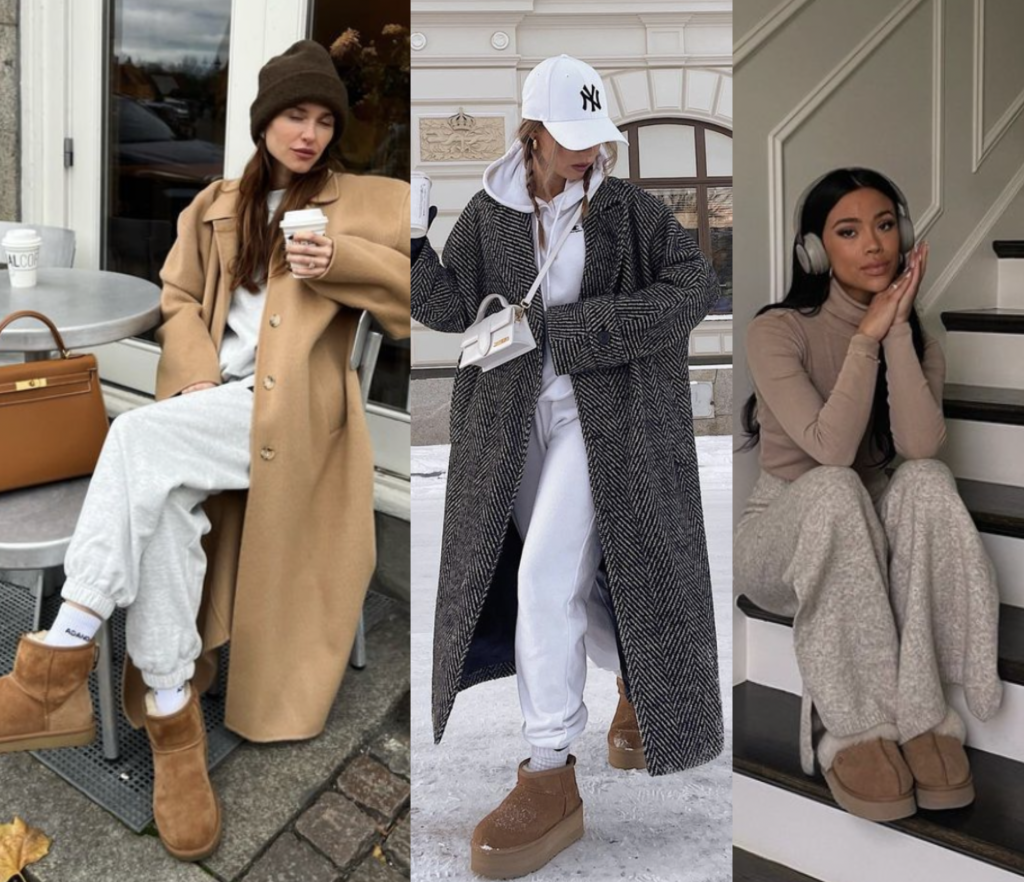 Best Selling UGG Boots for 2022-2023
These popular, best selling UGG Boots are selling out FAST. Snag your size while you still can, and keep an eye out for pieces on backorder. Many colors and silhouettes are in such high demand that they are also being sold on the resale marketplace platform, Stock. X, at inflated prices.