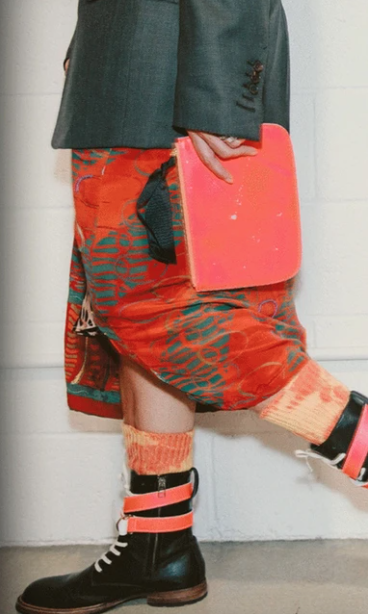 In the Arts District of Downtown LA lies a brand new hub for outfit-defining artisan shoes catching the eyes of stylists & celebrities alike. (Celebs like Courtney Cox, Laura Dern and Janelle Monae – to name a few!)
Esquivel offers unique readymade pieces available in their showroom and online, as well as made-to-measure and custom shoes. Custom made-in-LA pieces allow for a choice in style, color and even the finish of leather; topped off with hand sewn shoelaces and a sensible turnaround time of 6-9 weeks.
Esquivel supports individualistic style and expert craftsmanship at a price range more attainable than coveted designer brands. Toeing the line between event pieces and everyday outfit game-changers, we like to think of Esquivel's shoes as a piece of art that you can wear!

Fabulous for events, weddings and as everyday standout shoes – we love these picks for women!




Check out Esquivel's unique, expressive colors available for men.
These shoes are fantastic for someone in a creative field or for special events!