Pajama Sets Trending and More
It's officially February, kicking off the start of a familiarly pink and red saturated season of love! Pajama sets and lingerie are flying off the shelves as per usual, with 2023 offering a whole new era of iconic silky intimates that breathe a little something extra into our nighttime and lounge spaces.
If you're looking to revamp your wardrobe for 2023, Meg Gallagher can create your very own closet full of fabulous date night looks, on trend winter outfits and transitional pieces to take you straight into spring! Wardrobe styling services by Meg Gallagher, Personal Stylist Los Angeles can be found here!
Self Love Through Silk Pajamas
"What's the point, if it's only worn at home?" While this may be a common train of thought, there are SO many reasons why you ought to heavily consider your lounge and bedroom pieces as a valid part of your wardrobe.
Dressing well for yourself can empower you. When we dress for ourselves, it can be tempting to throw on "comfort pieces" like old sweatpants and ratty tee shirts with holes. No one's watching, right? WRONG! Guess who is always guaranteed to see what you're wearing? YOU! Self image is entirely vulnerable to how we see ourselves in our private audience. No matter how well you dress for others, what you see at the start and end of your day will stay with you. You might be surprised at how great you'll feel waking up in fabulous matching silk pajamas, or seeing yourself in a flattering lingerie set.
You're the main character of your own story. It's true… YOU are the star of your own show!
Whether you are actively dating, have a partner you love to impress, or just have a great thing going solo – you deserve to have a look that grounds you in an air of confidence day and night. To inspire you on your journey of round-the-clock glamor, we've compiled a list of the most sexy, fabulous and iconic pajama and lingerie moments pop culture has to offer.

Feeling inspired? Have a look at our favorite lingerie, intimates and pajama sets for women below. Then, scroll through our list of favorite PJ and lingerie moments in pop culture!
Shop Trendy Pajama Sets and Lingerie
Be Inspired By Iconic Nightwear Moments
Be inspired by the world's most talked about nightwear and intimate pieces with these iconic moments throughout the years in cinema and pop culture.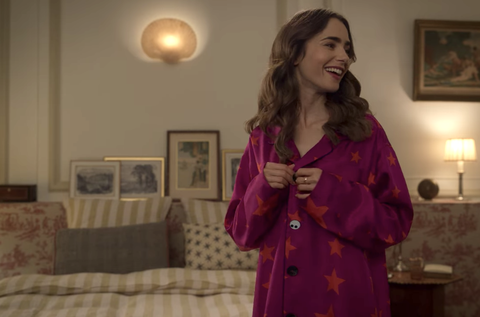 Emily in Emily in Paris, 2020-2023
Printed PJs are both memorable and put together in this ultramodern example of how much FUN your nighties can look!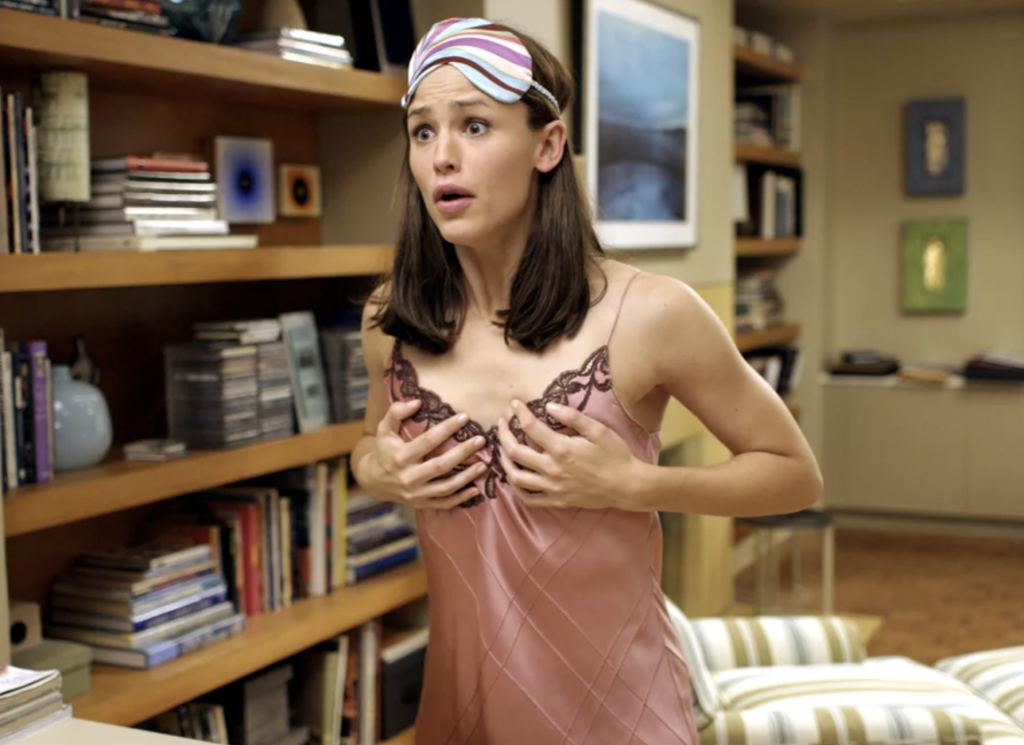 Jenna Rink in 13 Going on 30, 2004
Jennifer Garner will always be remembered for her iconic bedroom-to-office look, throwing a trench coat and heeled sandals over a lingerie slip, effectively showing us the chic power of a slip dress trench combo!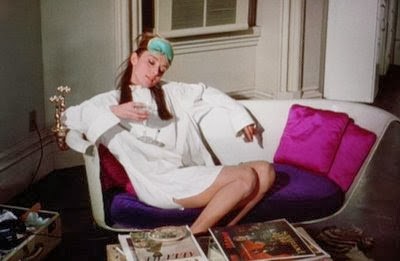 Holly Golightly in Breakfast at Tiffany's, 1961
History was made when Audrey Hepburn sported her iconic white oversized shirtdress and eclectic eye mask.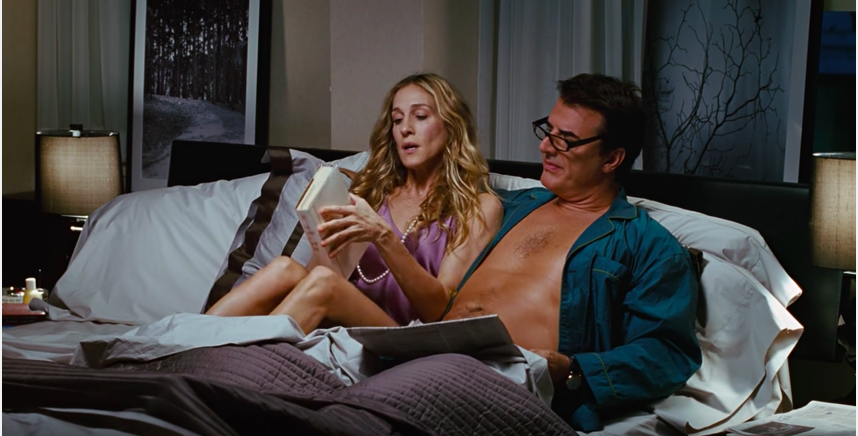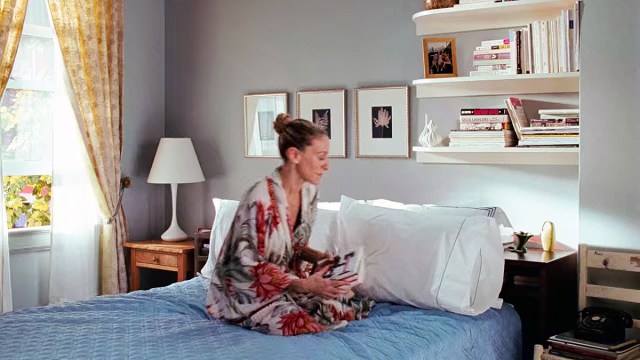 Carrie Bradshaw in Sex and the City: The Movie, 2008
We're having trouble deciding whether we love Carrie Bradshaw's purple silk tank and pearls as she's snuggled up with Big in bed – or her fabulous patterned kimono look more.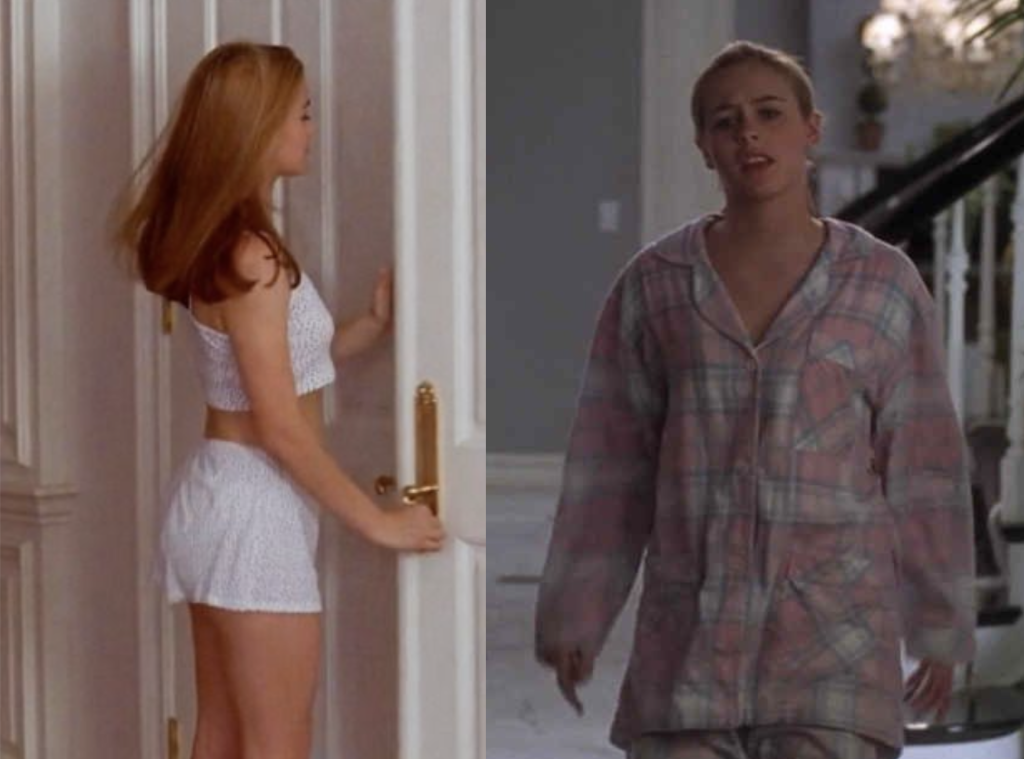 Cher in Clueless, 1995
Cher's delicate matching set crop top and flutter shorts portrays that flirty, cheeky innocence Alicia Silverstone's character is all too famous for. Even when Cher shows up in a pajama set, the barbie pink plaid is a supporting nod to her trademark fashionista ways.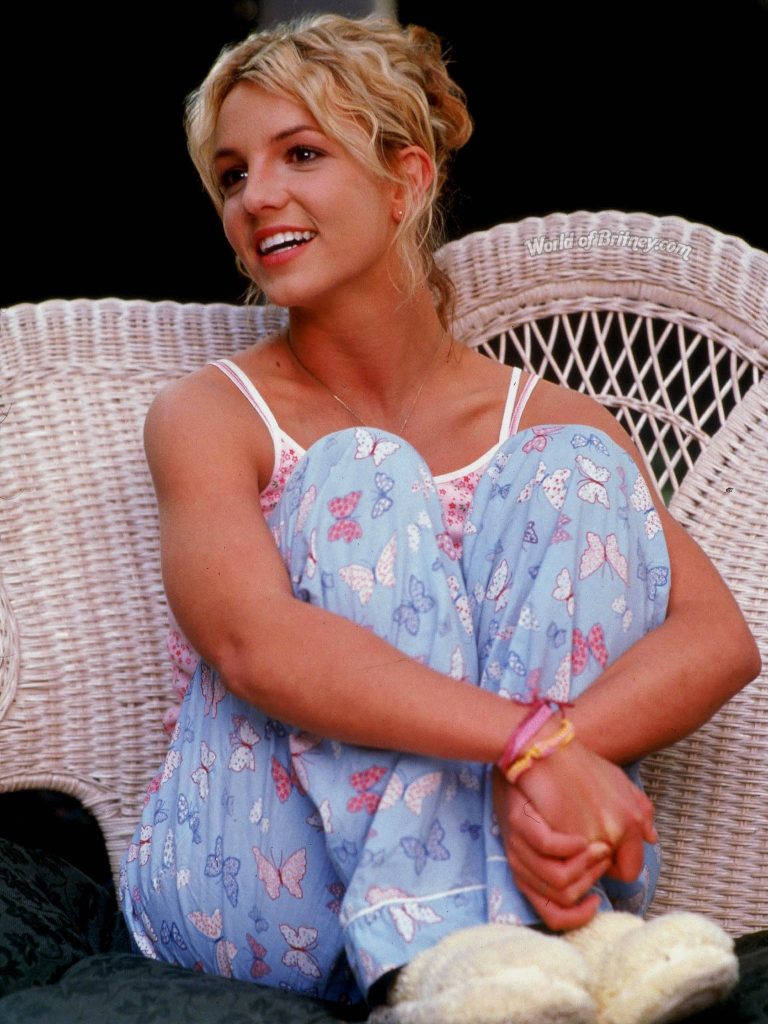 Lucy in Crossroads, 2002
Britney Spears defined the quintessential it-girl sleepover look with her iconic butterfly PJ pants and delicate floral patterned camisole. This look is ideal for the gal who wants to serve her outfit with a side of nostalgia.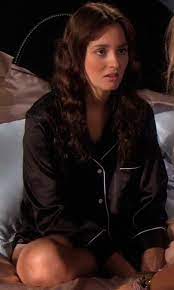 Blair Waldorf in Gossip Girl, 2007
What would queen bee Blair Waldorf even be without her pristine silk pajamas debuted at every sleepover? Blair is a lover of the classics, and we are too.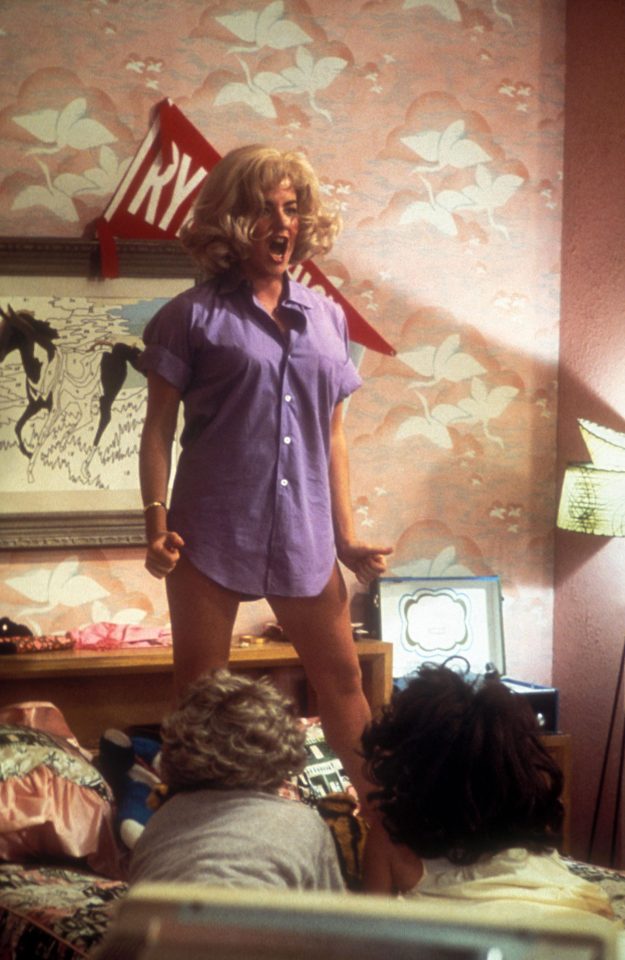 Rizzo in Grease, 1978
Rizzo sports an easy menswear-inspired lavender button-down during the famous Grease sleepover scene. We love how comfortable, sexy and effortless this oversized look is with the sleeves rolled up.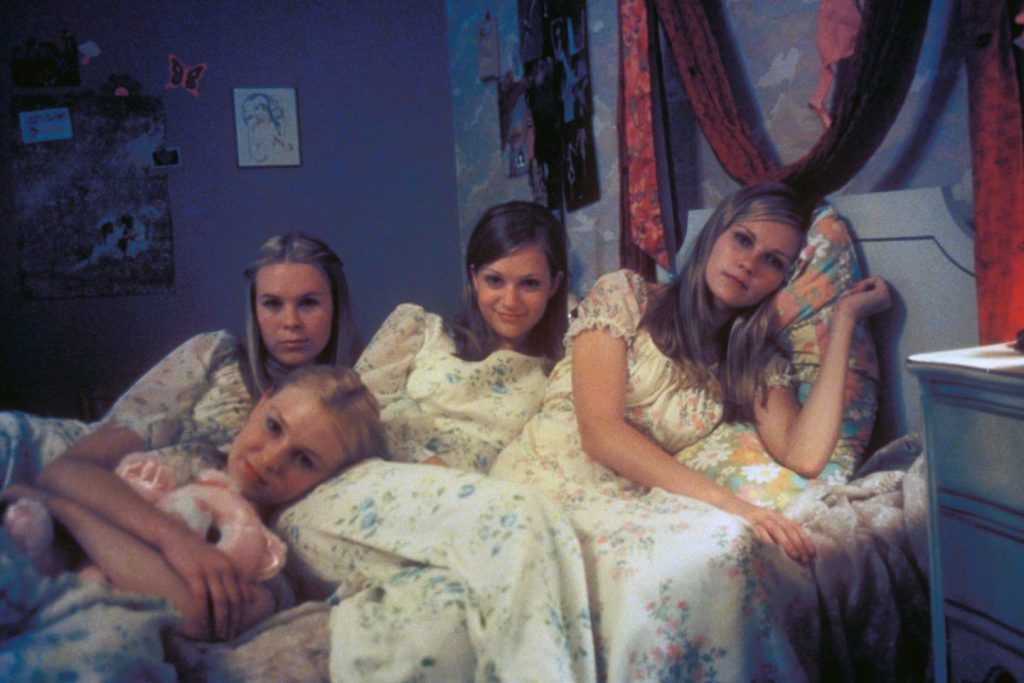 The Lisbon Sisters in The Virgin Suicides, 1999
The soft 1970's inspired prairie-girl nightgowns bring in a dreamy, delicate mystery to the bedroom space. Gunne Sax-esque barely-there lace and pastel florals fuel our vision for embodying etherial romance at it's core.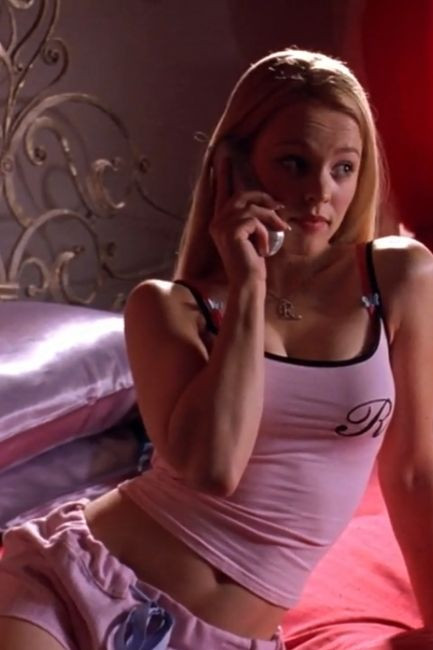 Regina George in Mean Girls, 2004
Regina George never looked more fierce in a matching pink camisole and short shorts set!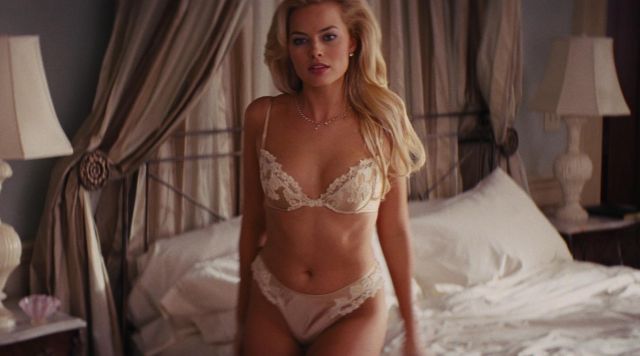 Naomi Belfort in Wolf of Wallstreet, 2013
Ten years later and Margot Robbie still defines the word "bombshell" as Naomi in Wolf of Wallstreet.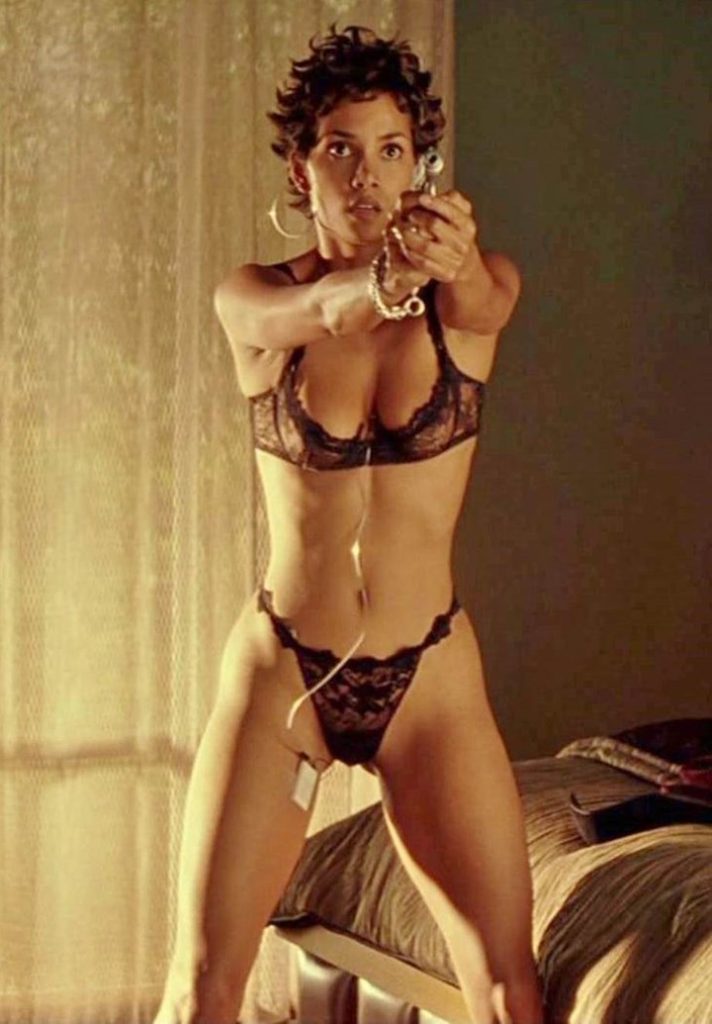 Ginger Knowles in Swordfish, 2001
Halle Berry in a black lace set? It's no wonder that she snagged the role of Catwoman 3 years later.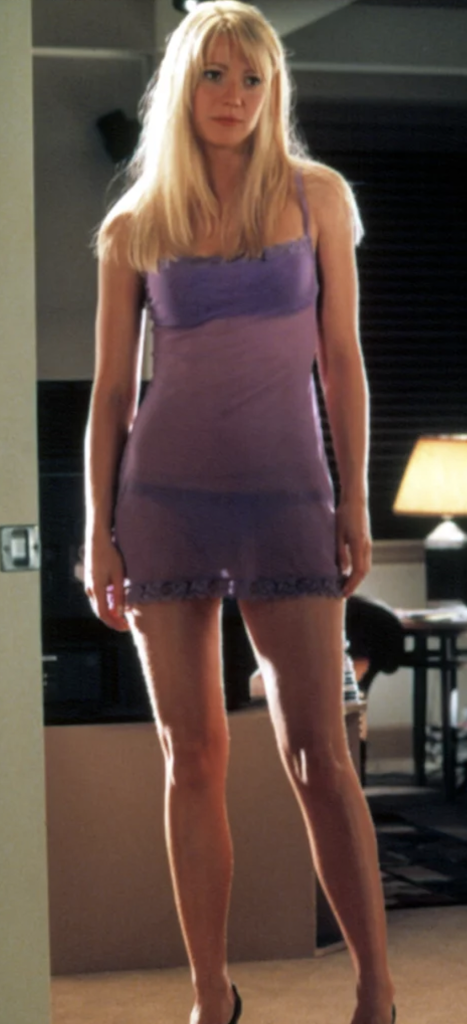 Rosemary in Shallow Hal, 2001
Gwyneth Paltrow sets the bar high with an expertly put together moment in a lavender sheer ruffled minidress, matching lingerie set and heels.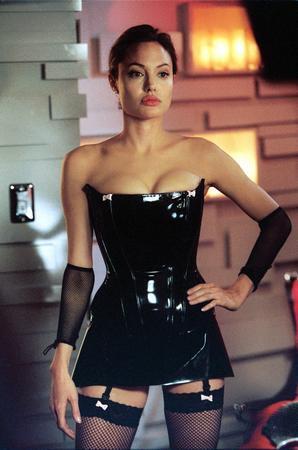 Jane Smith in Mr. & Mrs. Smith, 2005
Angelina Jolie is a heart-stopping assassin, donning an unforgettable strapless leather corset in Mr. & Mrs. Smith!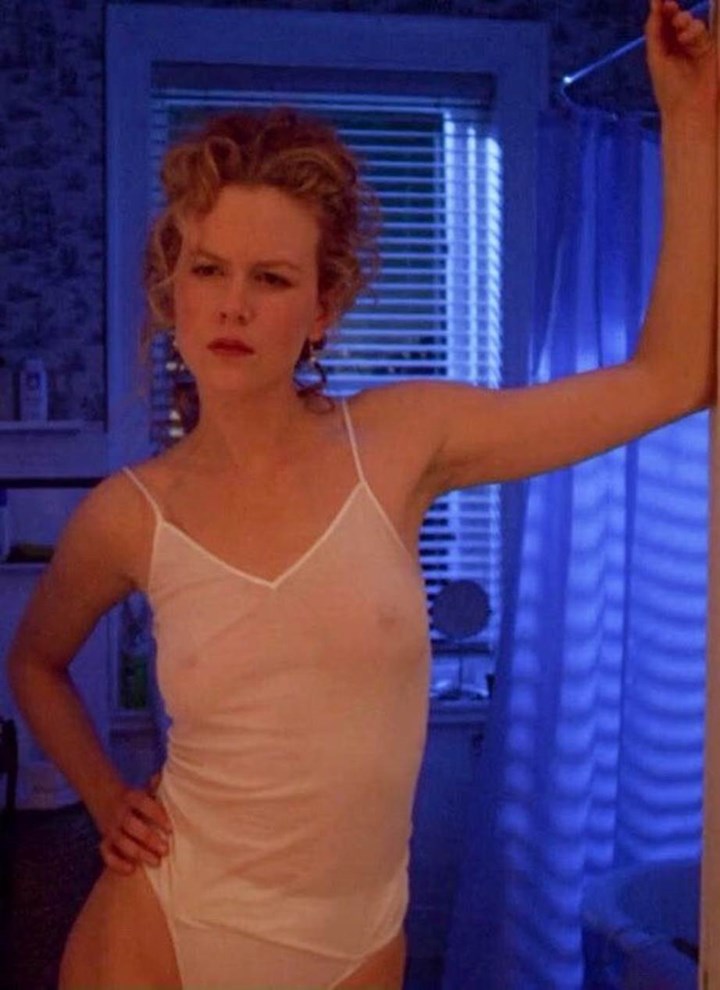 Alice in Eyes Wide Shut, 1999
Nicole Kidman is unforgettable in this sheer cami white thong combo in mystery psychological drama Eyes Wide Shut.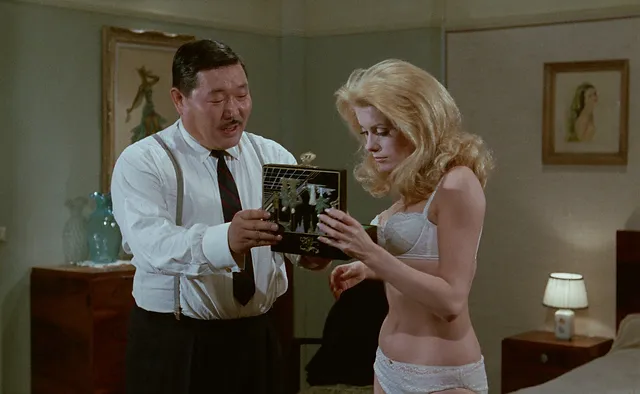 Séverine Serizy in Belle de Jour, 1967
Catherine Deneuve shows us how it's done in a matching white set with sheer accents.