Personal Stylist Meg Gallagher's Take on SP 24 NYFW…
Personal Stylist Meg Gallagher is back from New York Fashion Week! After taking in the sights of the city, she's back styling clients in Los Angeles with the latest insight on favorite top upcoming trends for Spring 24, and how they're already showing up on the streets for fall 2023. Here's a rundown on Meg's favorite trends, and how you can incorporate the looks into your wardrobe right now!
Meg notes the major themes of Spring 2024:
Sustainability, Clean Lines, All Dressed Up, Classic Feminine Chic

The Push for Sustainability – Business of Fashion reported that more than 30 brands on the New York Fashion Week calendar had a focus on sustainability, many of which were young & emerging designers. What does "sustainability" entail? Each brand approaches sustainability from their own angle. While some brands turn to utilizing deadstock fabrics and recycled materials, others have taken on tackling the entire mindset of what it means to "reduce waste, reuse and recycle" via innovation.
Sami Miro, for instance, famously wowed the crowd as she crafted a pair of jeans into an entirely new outfit in real time at the Spring/Summer 2024 runway debut of Sami Miro Vintage.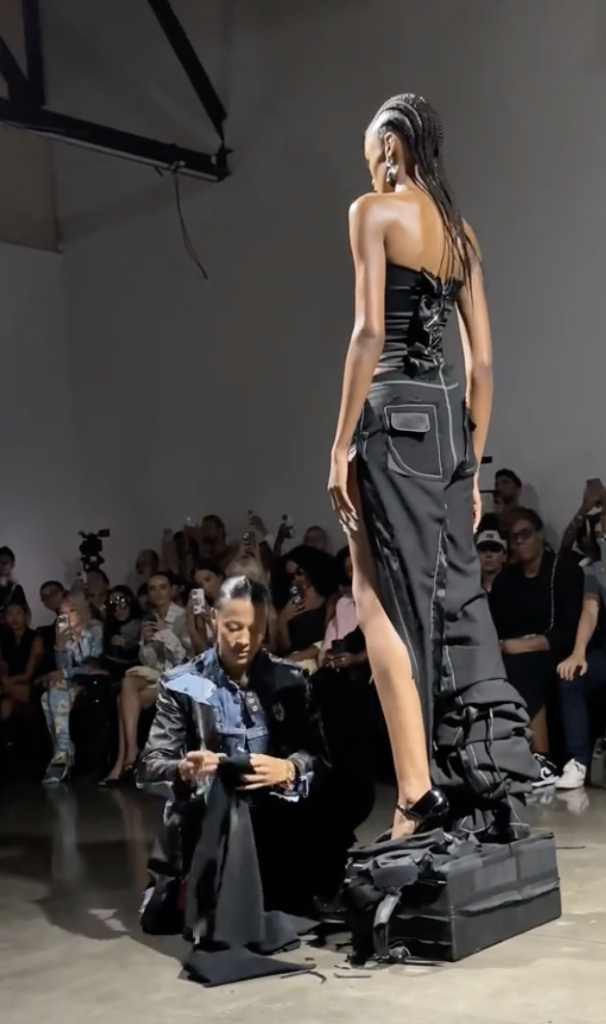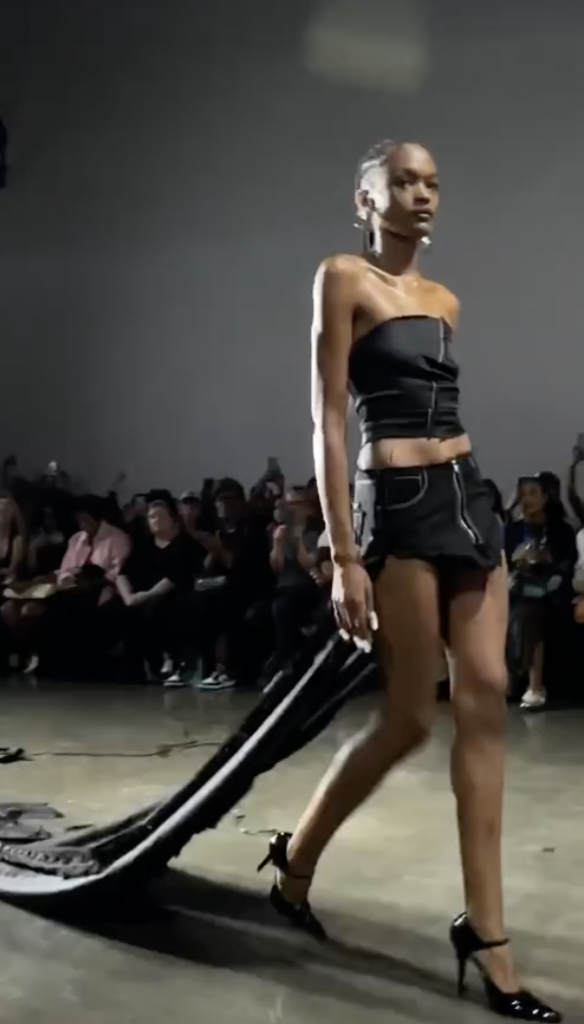 Clean Line Minimalism – Squeaky clean lines take logo-less minimalism to it's most fabulous conclusion with brands like FFORME and Brandon Maxwell emphasizing shape, movement and quality.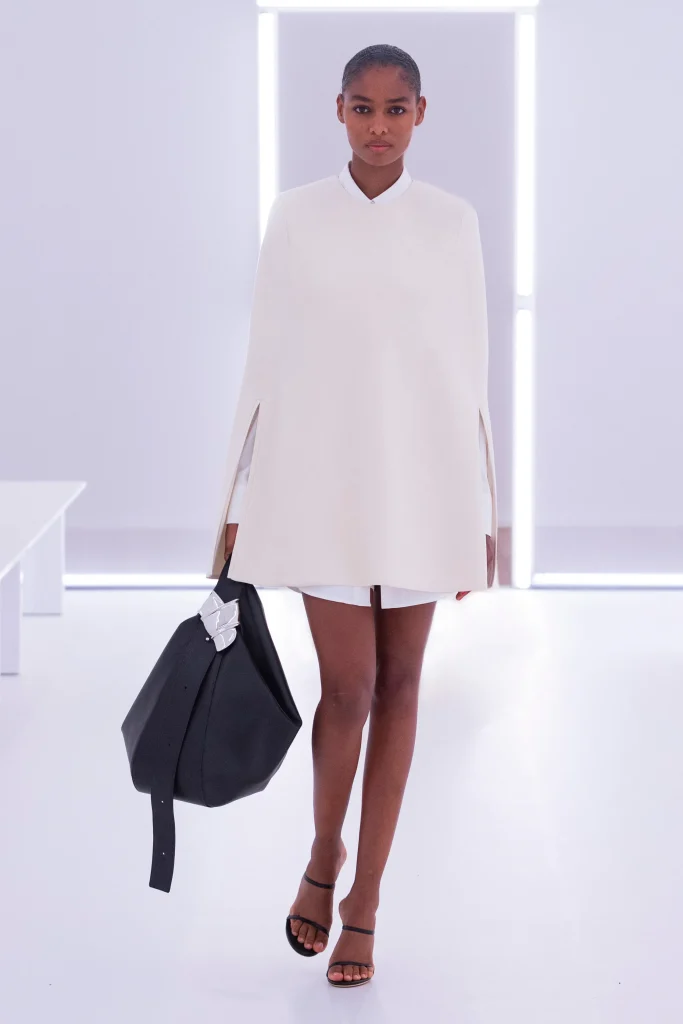 All Dressed Up – Glamour is back with sequins, feathers, metallics, mesh layering and more. Event and going-out evening dressing will find inspiration with brands like LAPOINTE leading the way.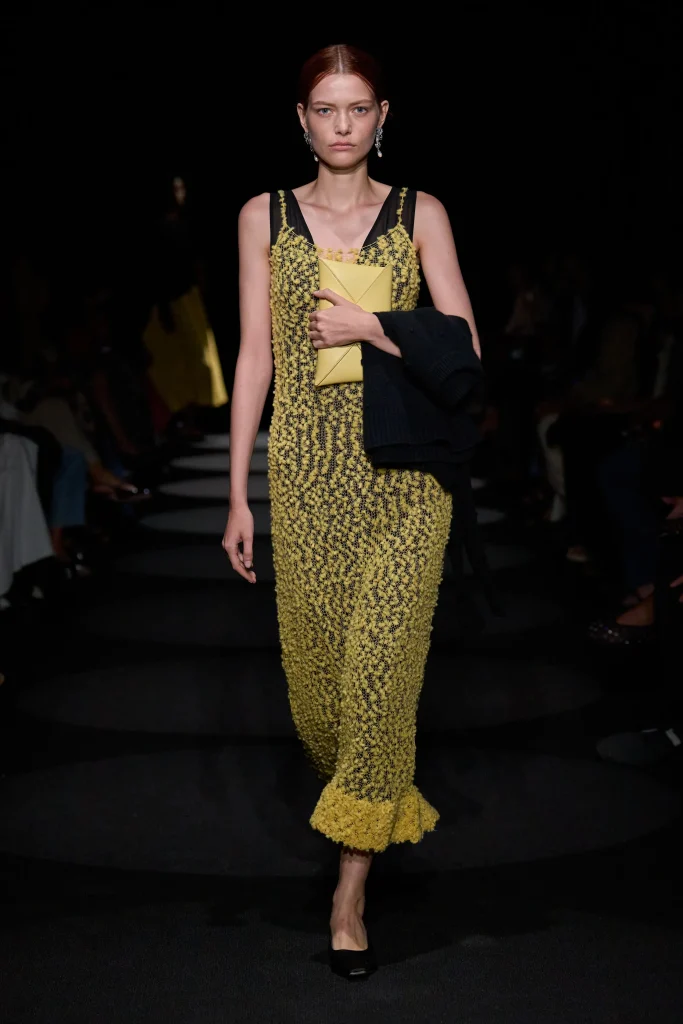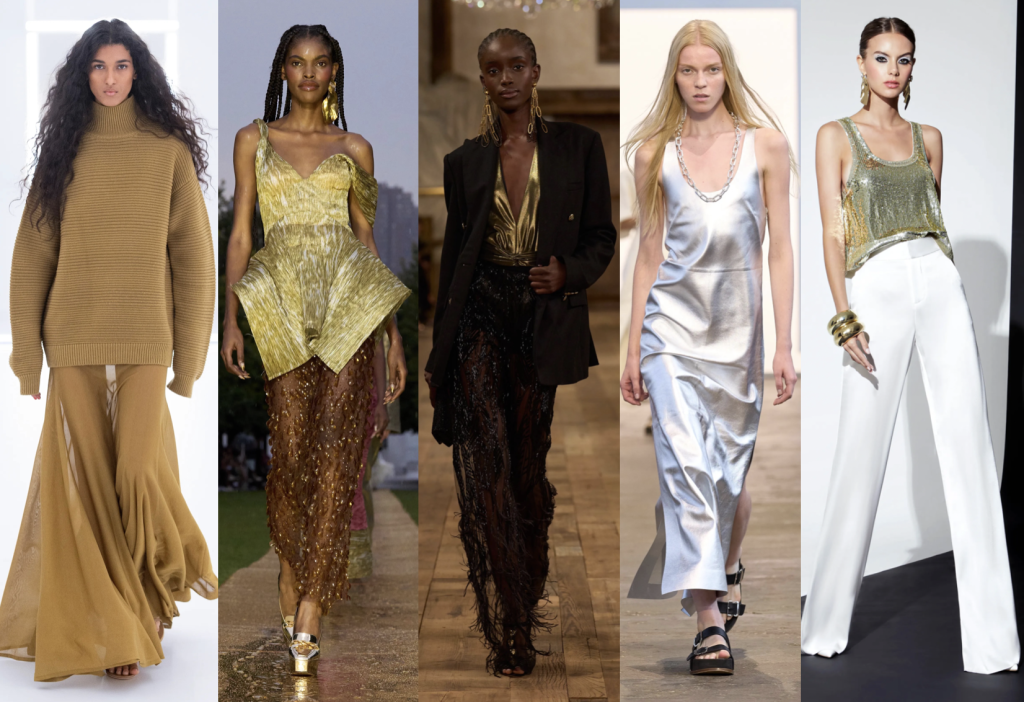 Tassels, Flaps and Fringe layered under cropped bombers and leather jackets bring out playful party texture for both clothing and accessories.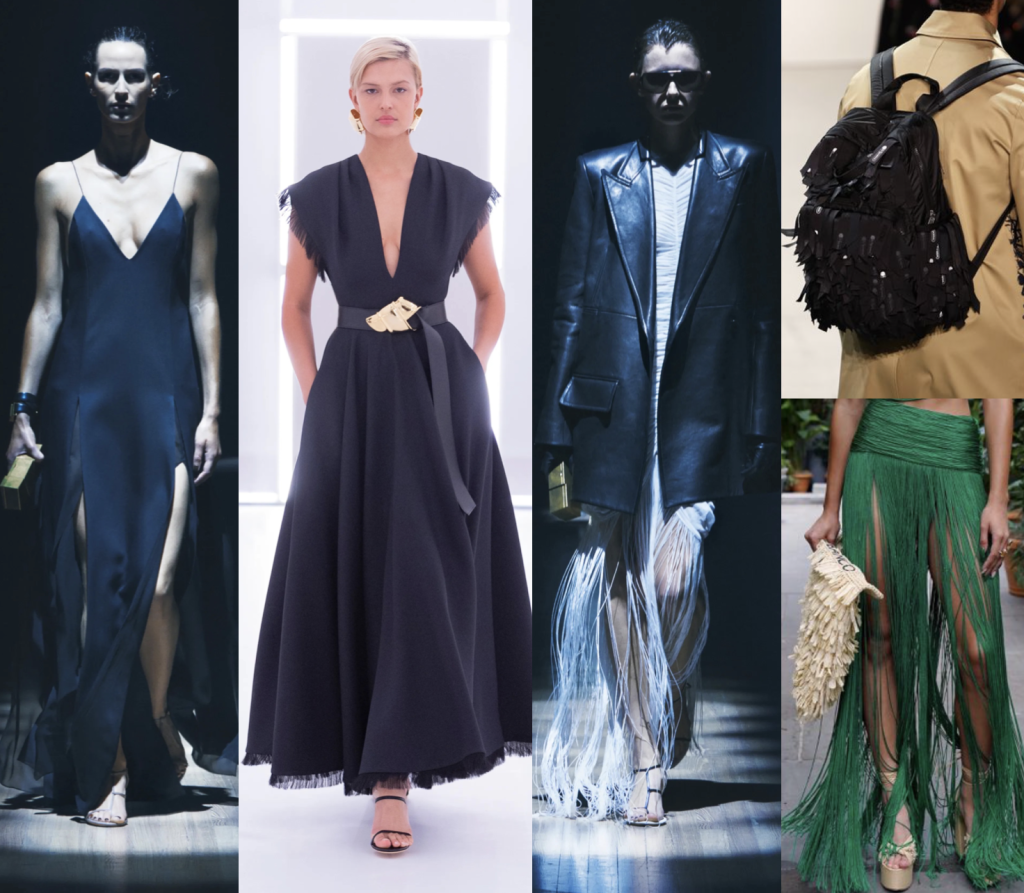 Classic Feminine Chic – Classic patterns (Polkadots, Florals, Windowpane), iconic statement colors (Red, Lemon Yellow, Bubblegum Pink), sleek satins, teeny tiny accessories (mini belts and clutches) and ultra-feminine silhouettes reminiscent of 1950's Dior mark an entire vibe for Spring 24 that feels like an ode to timelessness.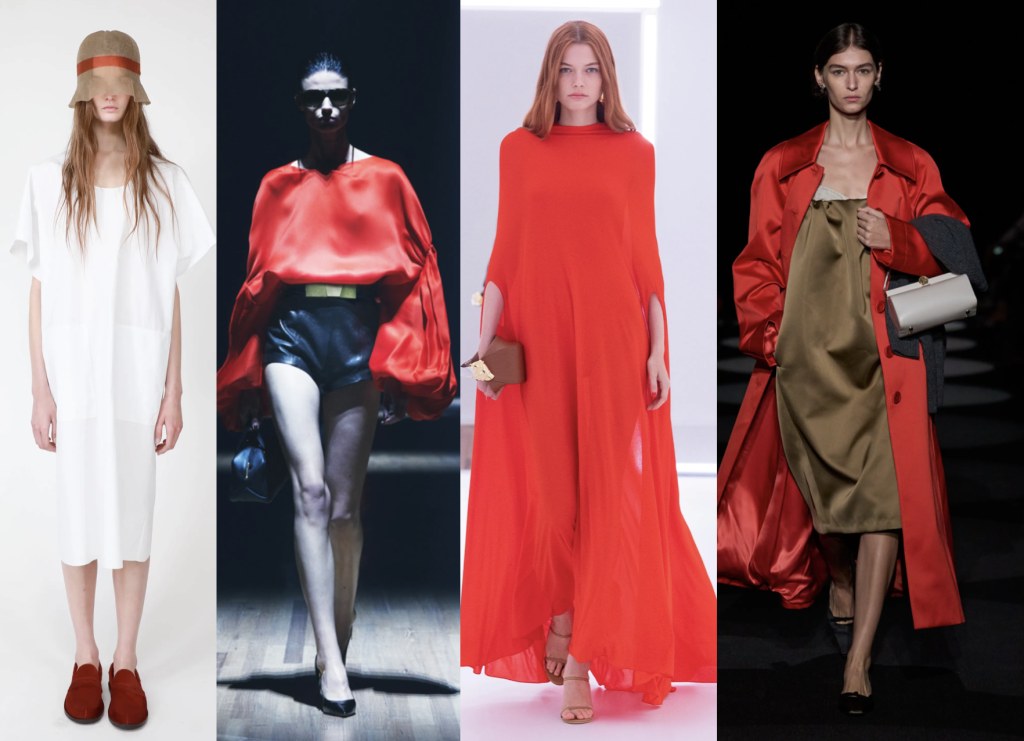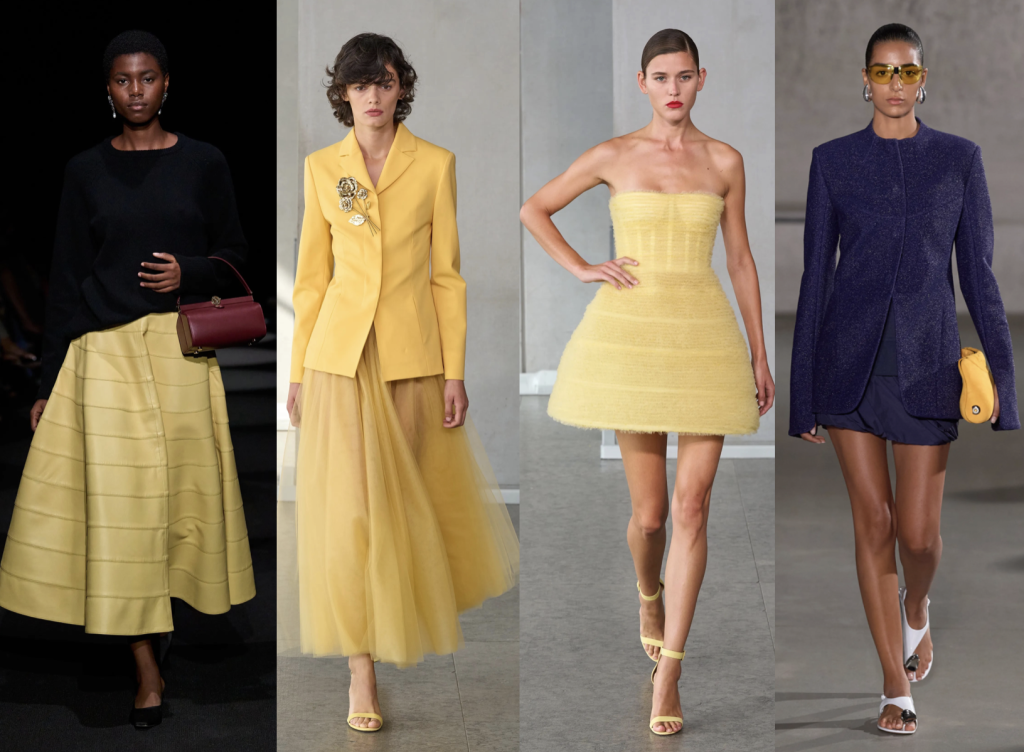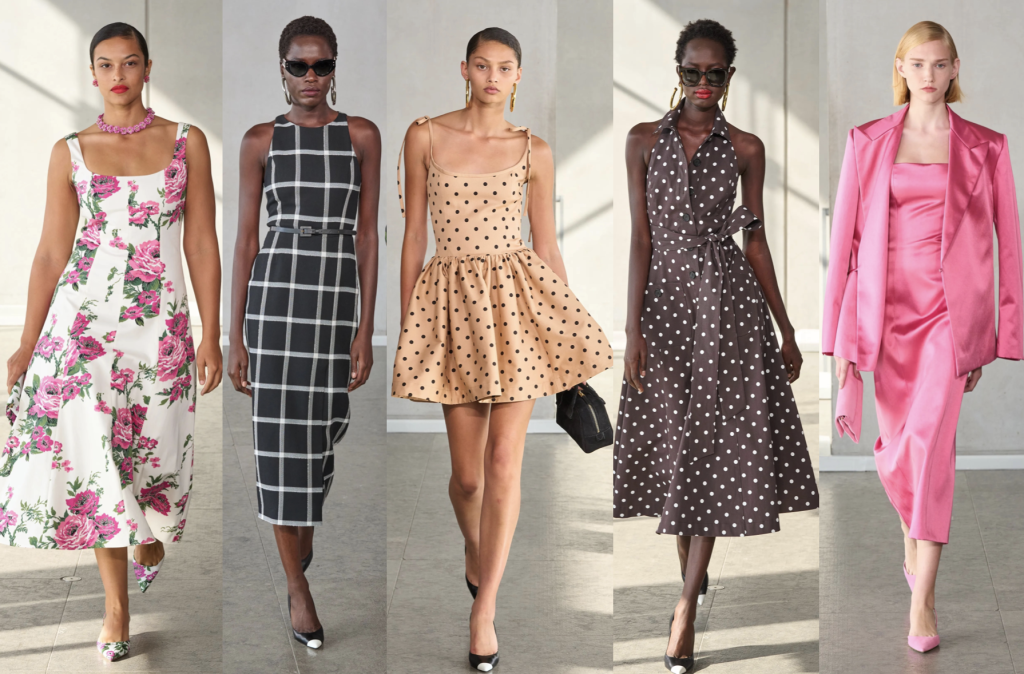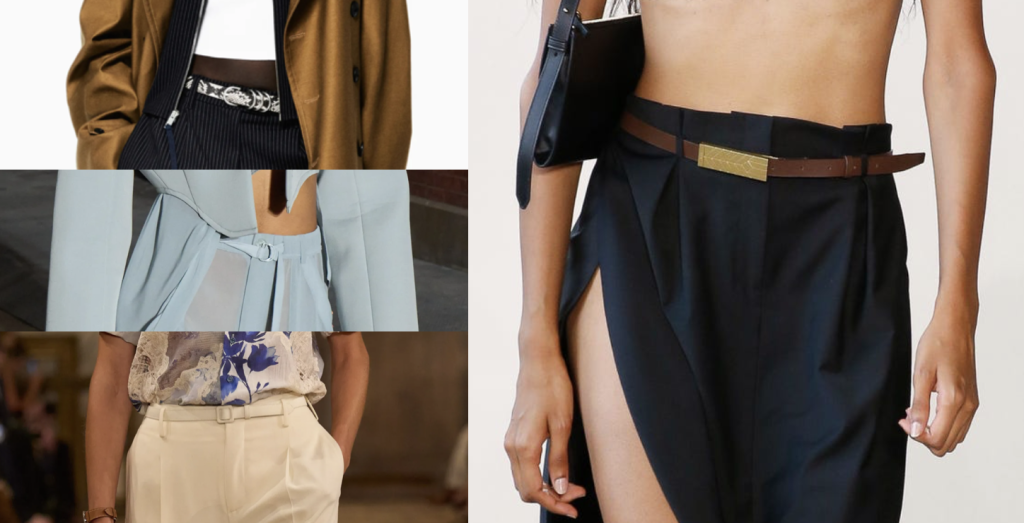 Shop Meg's Favorite SS24 Trends