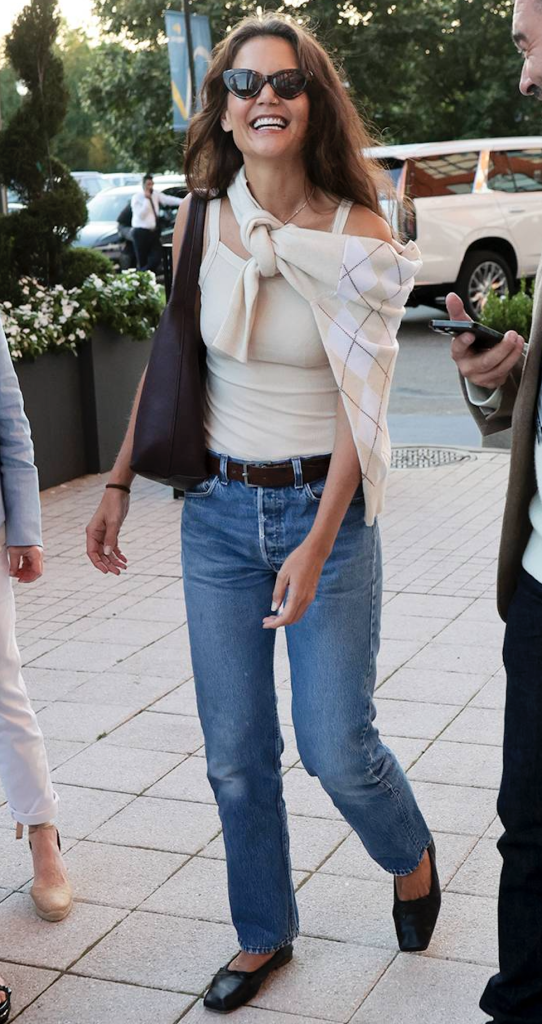 Why Mary Janes and Flats are Trending in 2023
Let Mary Janes and flats replace your spring/summer sneakers for an on-trend comfortable shoe that will carry you straight into Fall! We've gathered the best outfit ideas to help you wear these classic shoe silhouettes in any occasion. Want to get straight to the shopping? Scroll to the bottom for our article for stylist picks on the best must-have Mary Janes and flats for 2023.
Prepare your wardrobe for Fall/Winter 23 with the help of Los Angeles Personal Stylist Meg Gallagher! A list of Meg's wardrobe styling services can be found here.
Mary Janes and Flats Work Outfit Ideas
Mary Janes and flats are great with trousers and skirts for a sleek, professional shoe at work!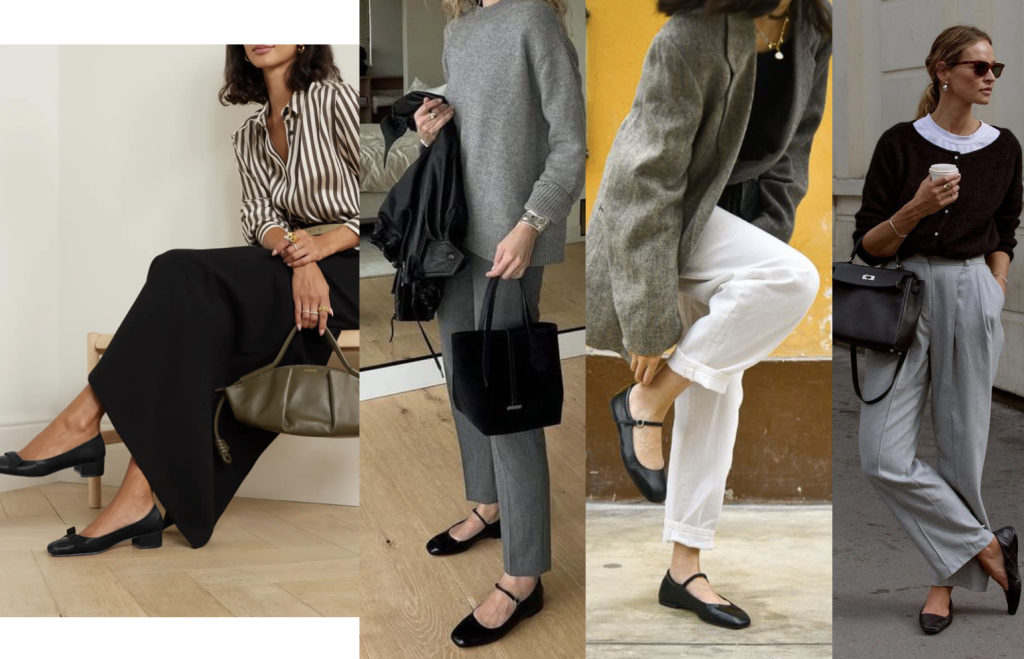 How to Wear Mary Jane Flats With Jeans
Check out these easy casual work and weekender looks! We love Mary Janes and flats as easy walking shoes that give a classy alternative to a sneaker.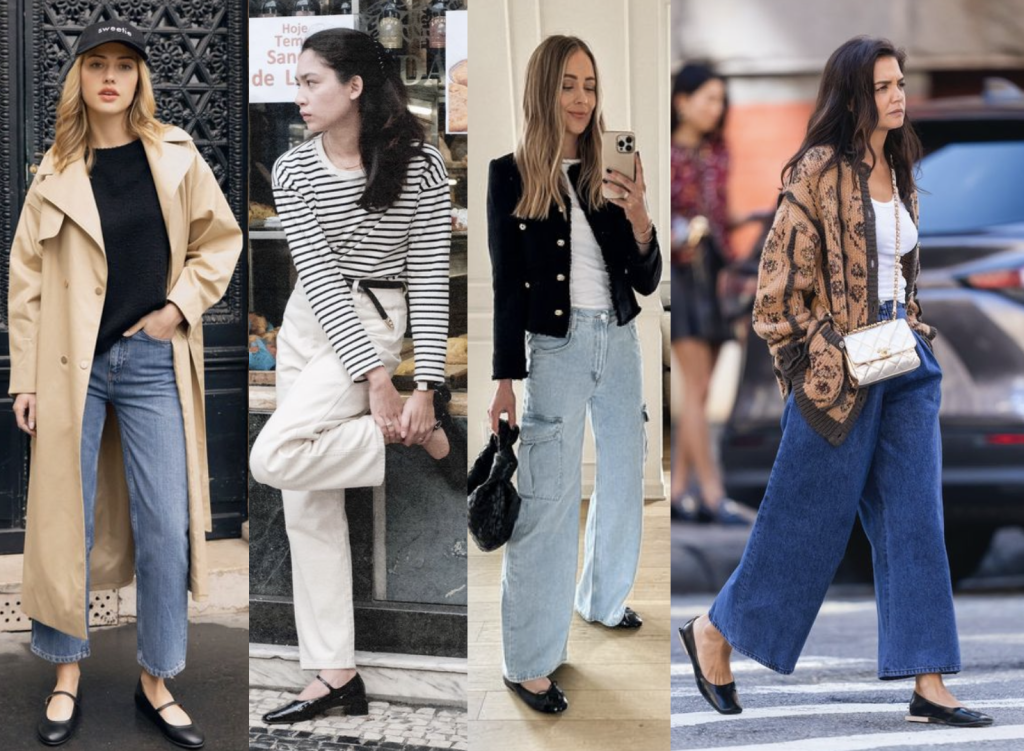 How to Wear Mary Janes and Flats With Midi Skirts
Great for both summer and fall, we love midi slip skirts and denim skirts paired with sleek flats.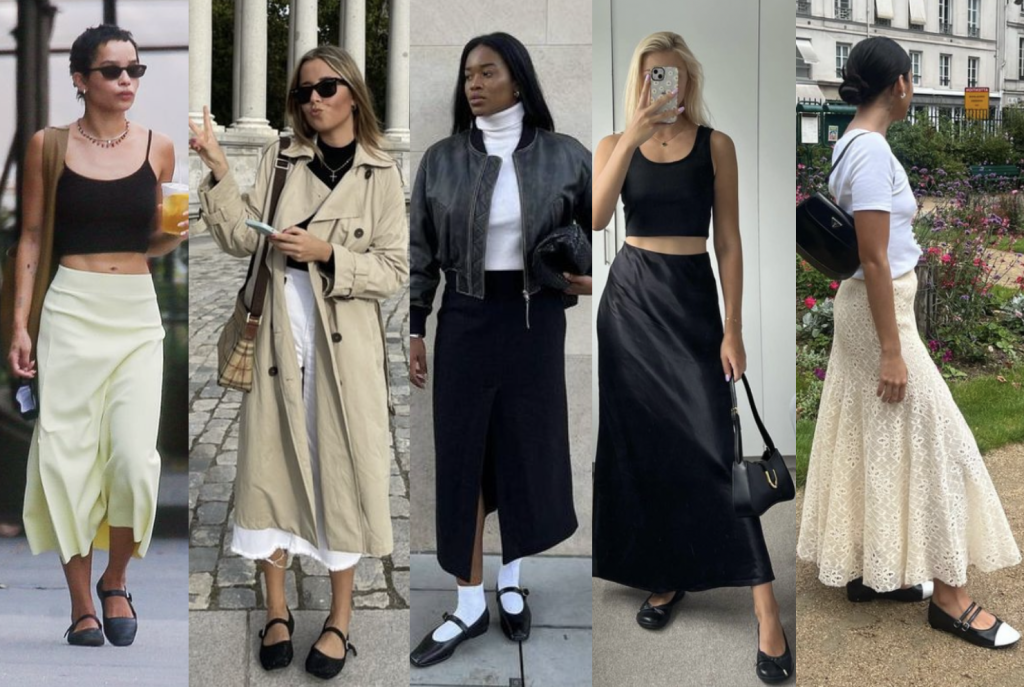 Mary Janes and Flats with Shorts and Mini Skirts, A Summer to Fall Transitional Outfit
Transition from hot weather into fall with these shorts and mini skirt outfit ideas! As the weather begins to cool down, you can also add sheer tights to cover your legs.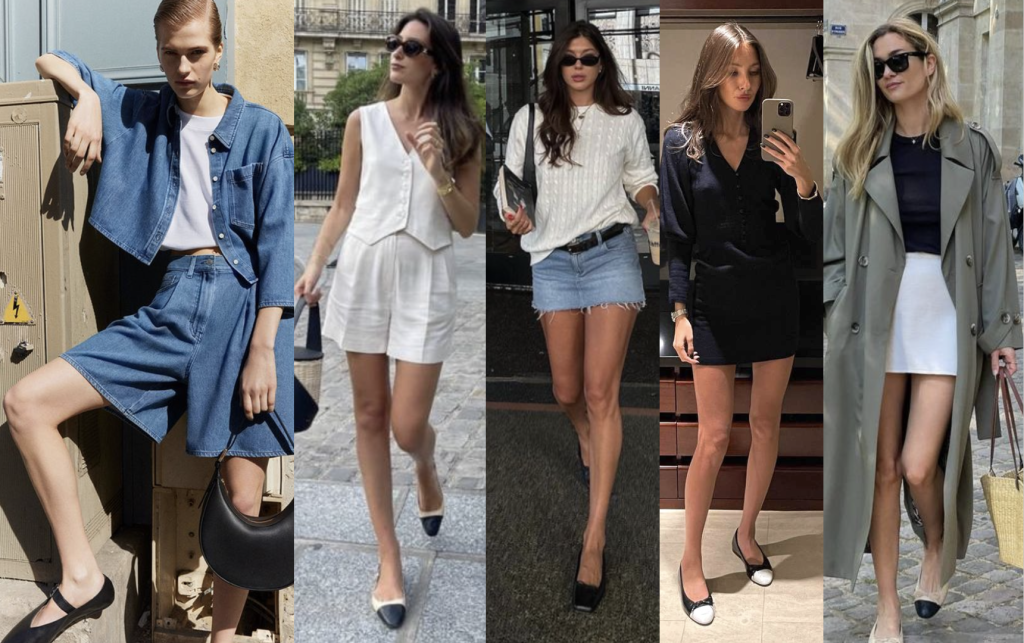 2023 Fall Style Outfit Ideas
Wear your Mary Janes and flats with sweaters, leathers, trousers, coats and knits for a Fall-forward ensemble.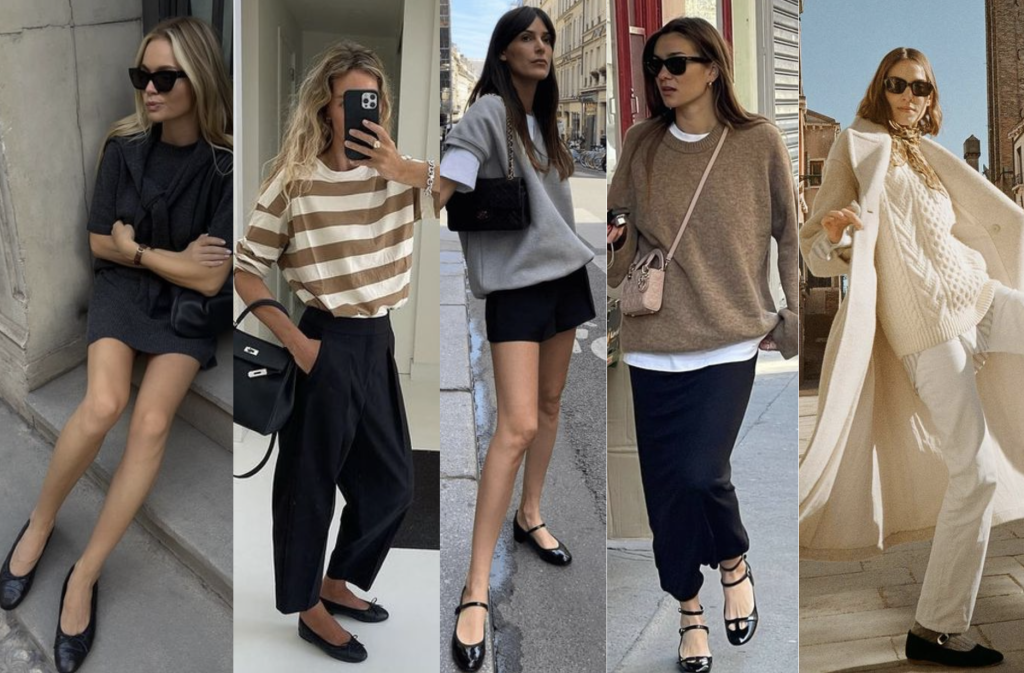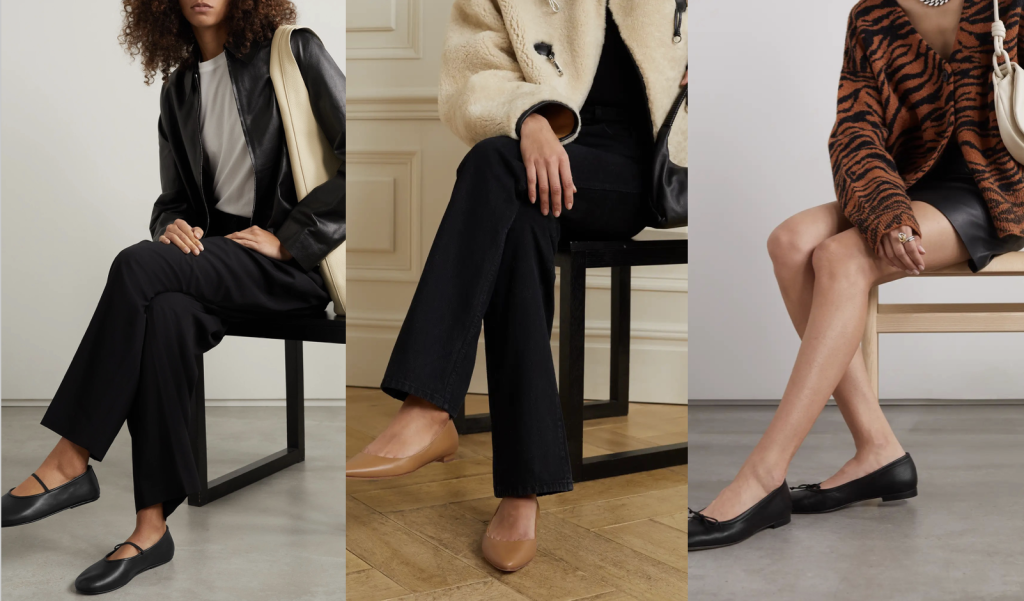 Mary Janes and Flats with Dresses
Take a break from heels with dresses for an equally classic (but much more comfortable) shoe.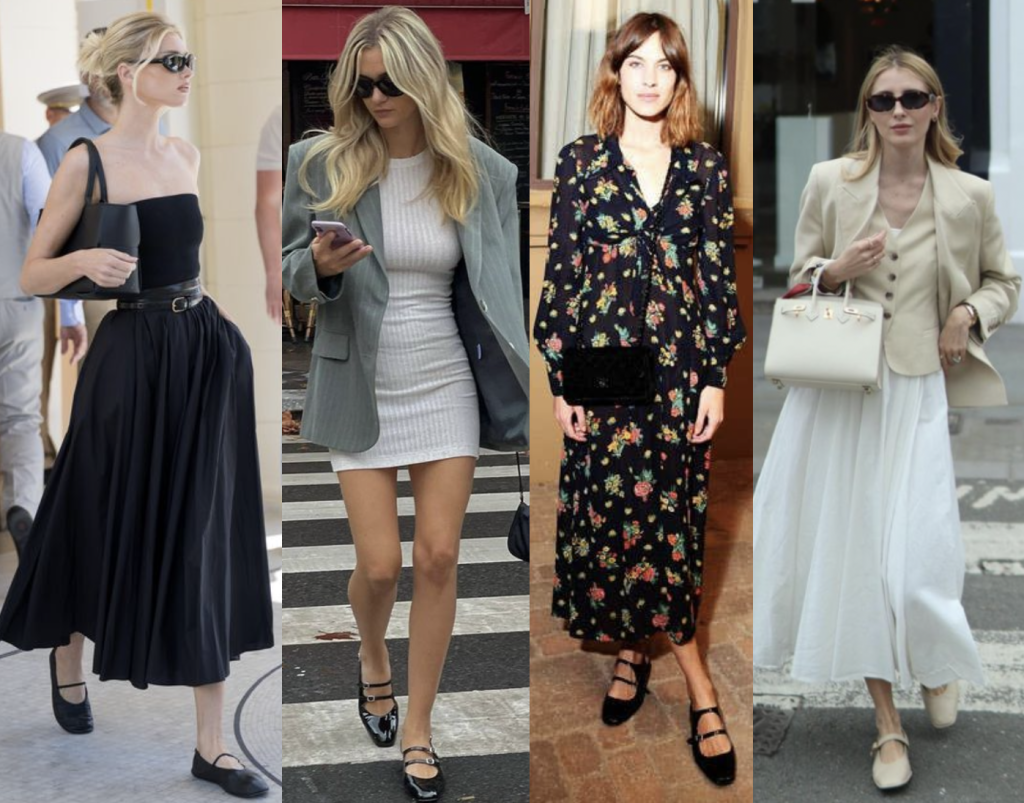 Try wearing Mary Janes with Socks
Mary Janes with socks were seen all over the runway for 2023, not to mention all the celebrities that have faithfully followed suit to the trend. This whimsical styling of the classic shoe gives credence to the cooler seasons ahead, adding just enough coverage to keep this shoe as a staple straight into winter.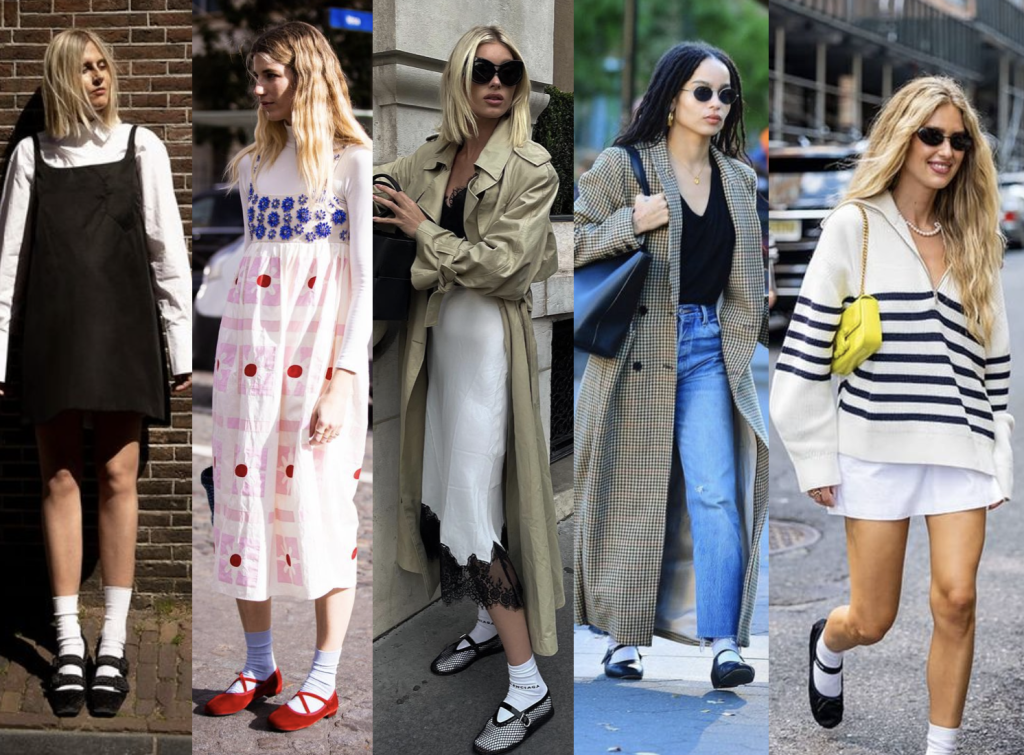 French Girl Style with Mary Janes and Flats
Achieve timeless French girl style by pairing your Mary Janes and flats with stripes, hosiery, classic white shirts and cropped tailored tweed jackets!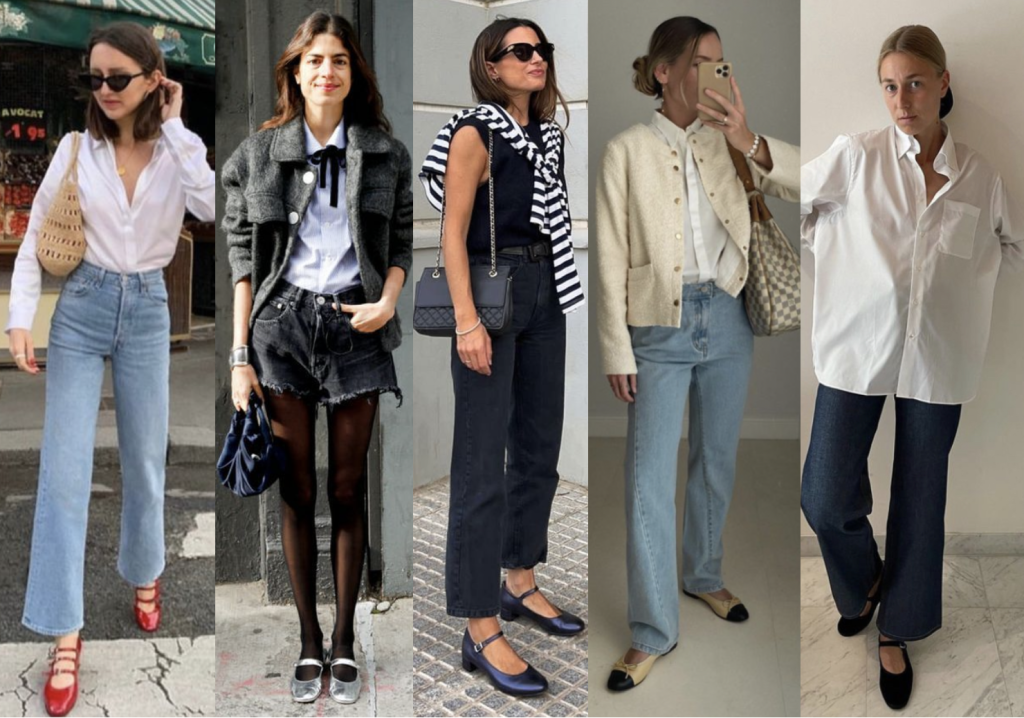 Going Out in Mary Janes
It may surprise you that Mary Janes are a fabulous shoe option for going out! Choose a silhouette with a block heel for a comfortable heel alternative with your mini skirts and mini dresses. Pair it with hosiery to really lean into Fall 2023 trends.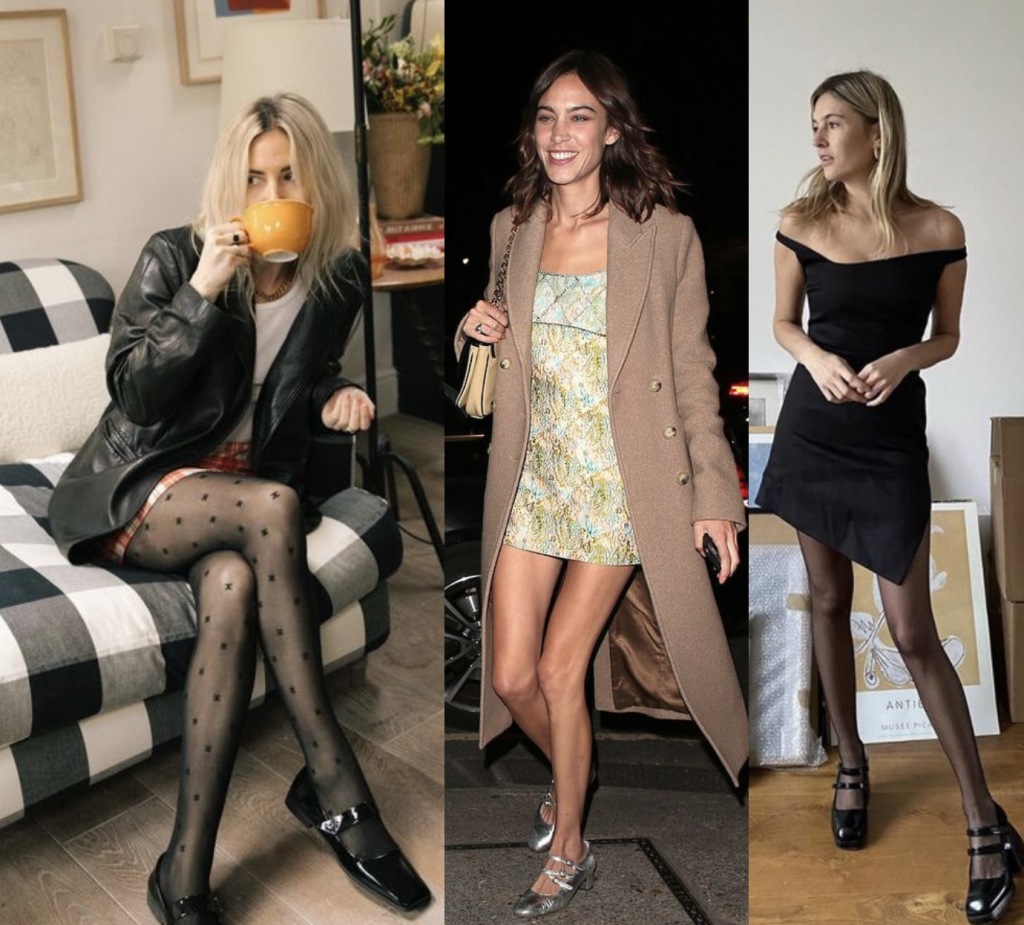 Shop Mary Janes and Flats