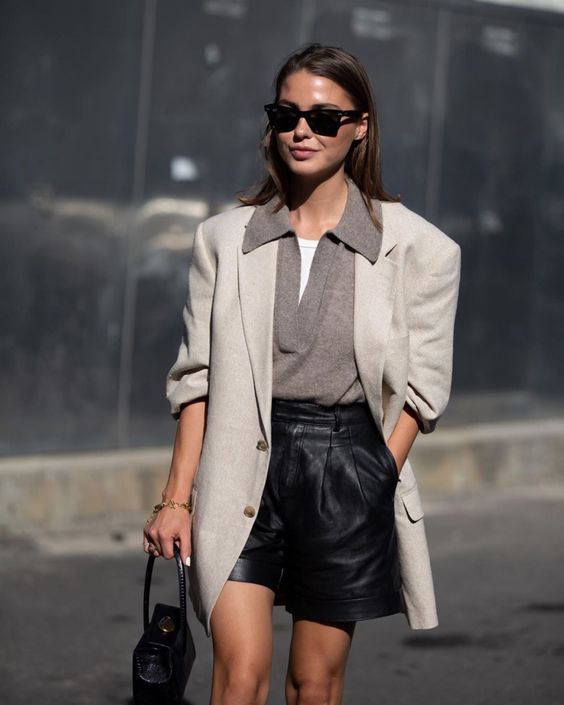 Quiet Luxury Explained, Outfit Inspiration and More
Stepping away from logo-based fashion is the rise of "Stealth Wealth", a movement in favor of timeless pieces that speak to unique shape, tailoring and quality. This is in reference to the philosophy citing that "money talks, wealth whispers". Quiet Luxury stands to favor the ultra-rich's lowkey approach to luxury shopping – And from trending searchable phrases like "how to look expensive" and "bougie on a budget", it's no wonder the concept of quiet luxury is taking over the fashion industry.

There's a lot of good reasons beyond simply "looking expensive" to warrant hopping in on the trend.
It's a REALLY smart way to build your wardrobe, and supports a sustainable closet, too.
We love the emphasis on timeless basics that can be reworn in a million ways. Brand-less pieces keep rewearability at it's highest. Investing in pieces that are both top quality and versatile promises your closet stylish outfits that will serve you well past the trend. Best of all? You don't have to spend at a luxury price point. Dodging logomania allows for quality and cut to be the sole drive in your purchase.
So now that you know what Quiet Luxury is, how do you wear it in spring?
Well, it's a natural evolution of last summer's Coastal Grandma – only without so much focus on the coast. Keep reading for all the details on how to wear, style and master the concept below.
Scroll to the end for our Quiet Luxury Essentials Edit and Pinterest Board.
Want a fresh wardrobe with head to toe trend-right pieces for Spring and Summer 2023? Meg Gallagher can update your warm weather wardrobe with modern pieces for office, events, date night and more. Women's Wardrobe styling services by Meg Gallagher, Personal Stylist Los Angeles can be found here.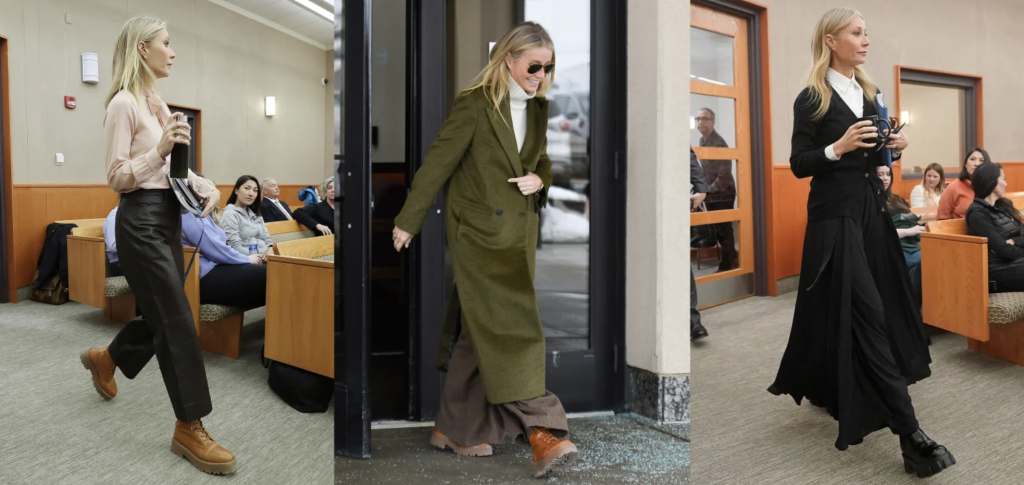 Gwenyth Paltrow's "Courtroom Look", courtesy AP Photo.
Basics At Their Best
An essential part of quiet luxury is selecting top quality simple basics that say the most with expert tailoring or unique shapes. Rest assured, this minimalist mindset isn't "boring"! Whether it's a trademark neckline or pant silhouette, there's always a smattering of unique elements sprinkled into an already tried and true outfit combination to keep the ensemble from coming off as too stiff.
Texture through Layering
An easy formula to follow in putting together your outfit is mixing textures throughout your outfit layers. Cotton button ups, knit sweaters, silky fabrics, vests and lightweight overcoats can achieve a simple yet iconic look. In spring, try simplifying to a sweater tied around your shoulders or hips, or layering ribbed pieces with button ups, linen blazers and other lightweight layers.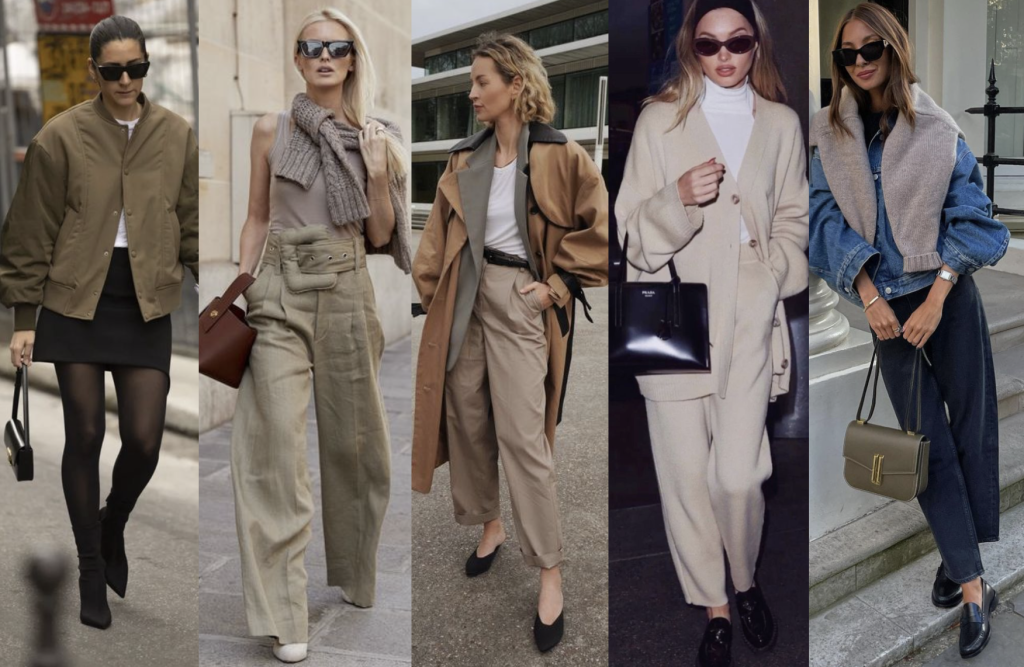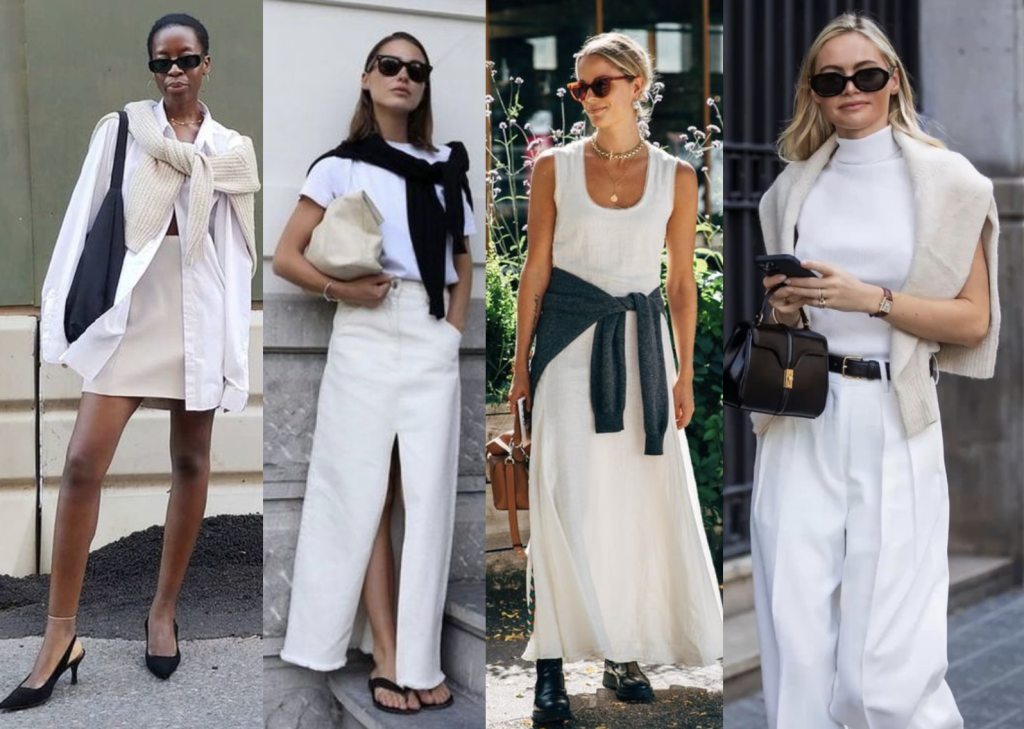 Monochrome, Neutrals and Timeless Patterns
Monochrome and neutral colors keep the vibe luxe, only straying with classic patterns in simple stripe, houndstooth or windowpane.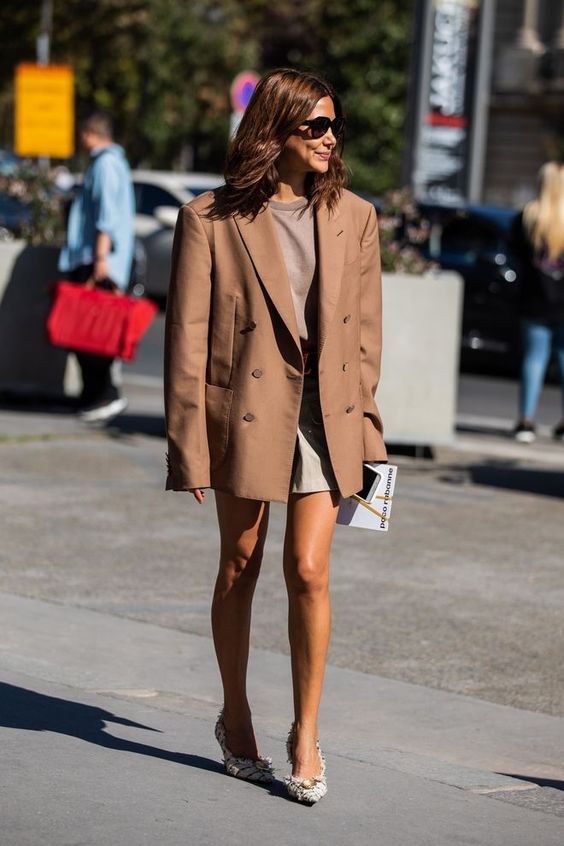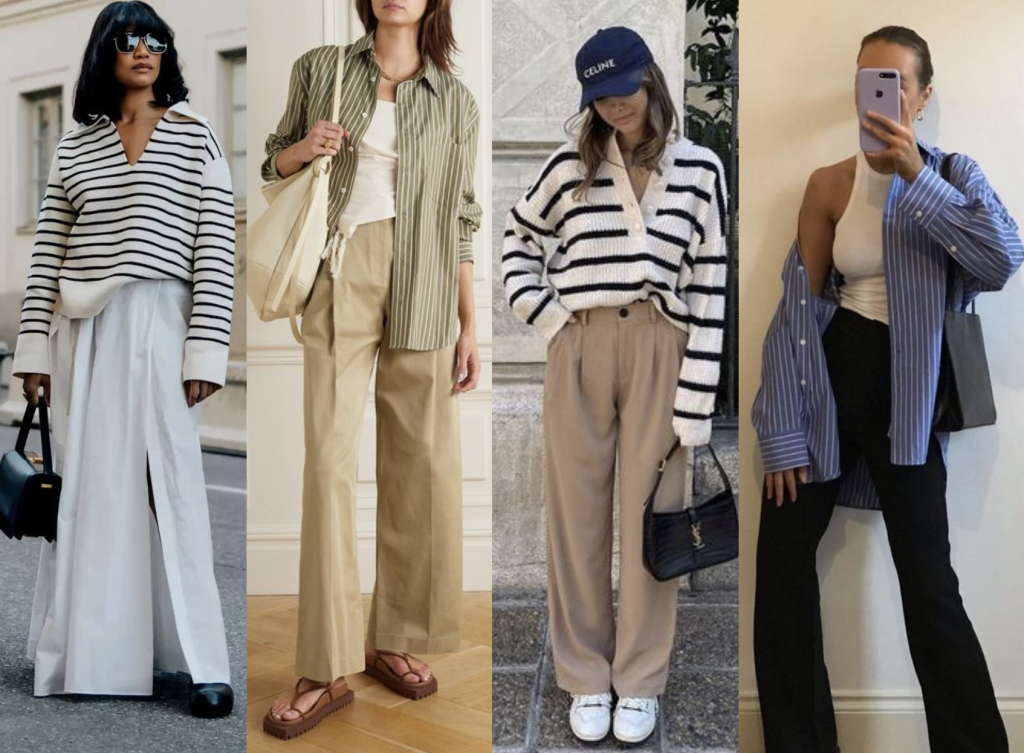 Quiet Luxury in an Ultra Casual Space
Yes, quiet luxury does have a place in your casual outfits! Opt for casual staples with a twist: logo-less ballcaps, white tees with a little "something extra" (ruching or asymmetrics, for example), and classic leather sneakers are easy elements to upscale your casual wardrobe.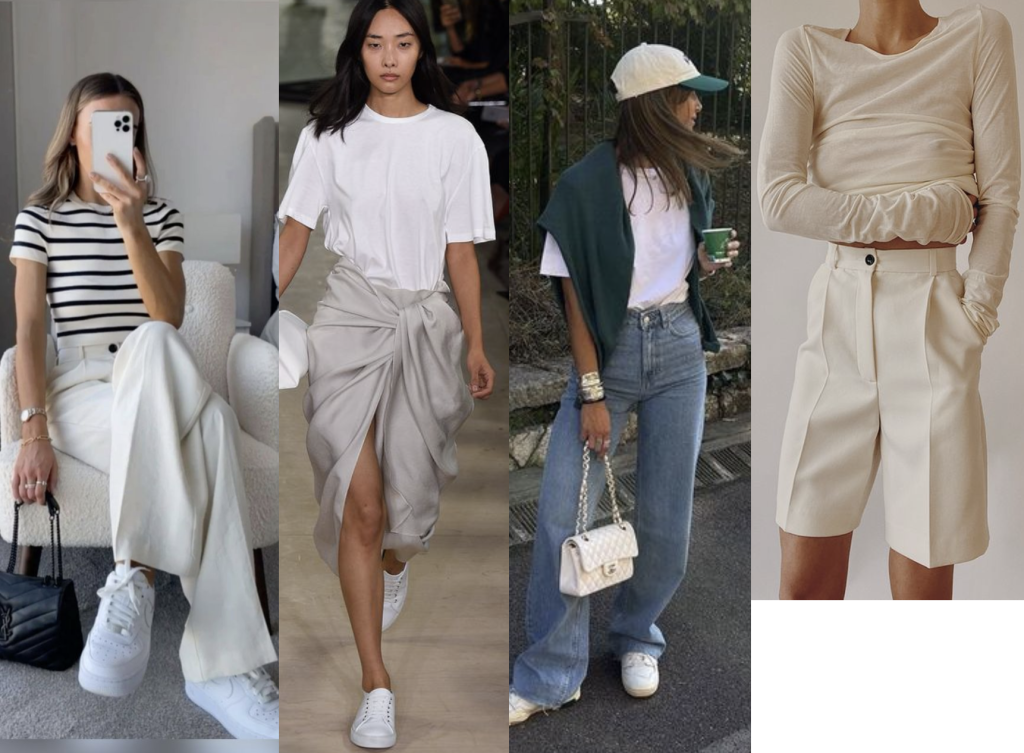 Quiet Luxury at Work
Perhaps the most natural way this trend takes form is within the workplace! Quiet Luxury blends effortlessly into the modern workspace, bringing elevation to your work outfit while still able to mimick the cultural shift towards casual elements in the office.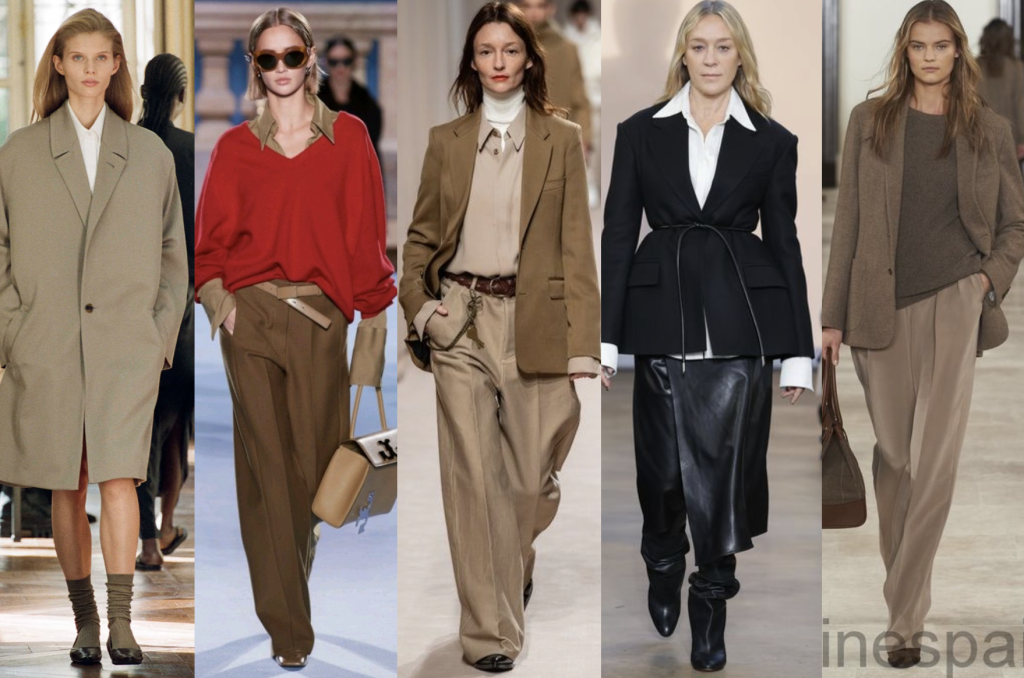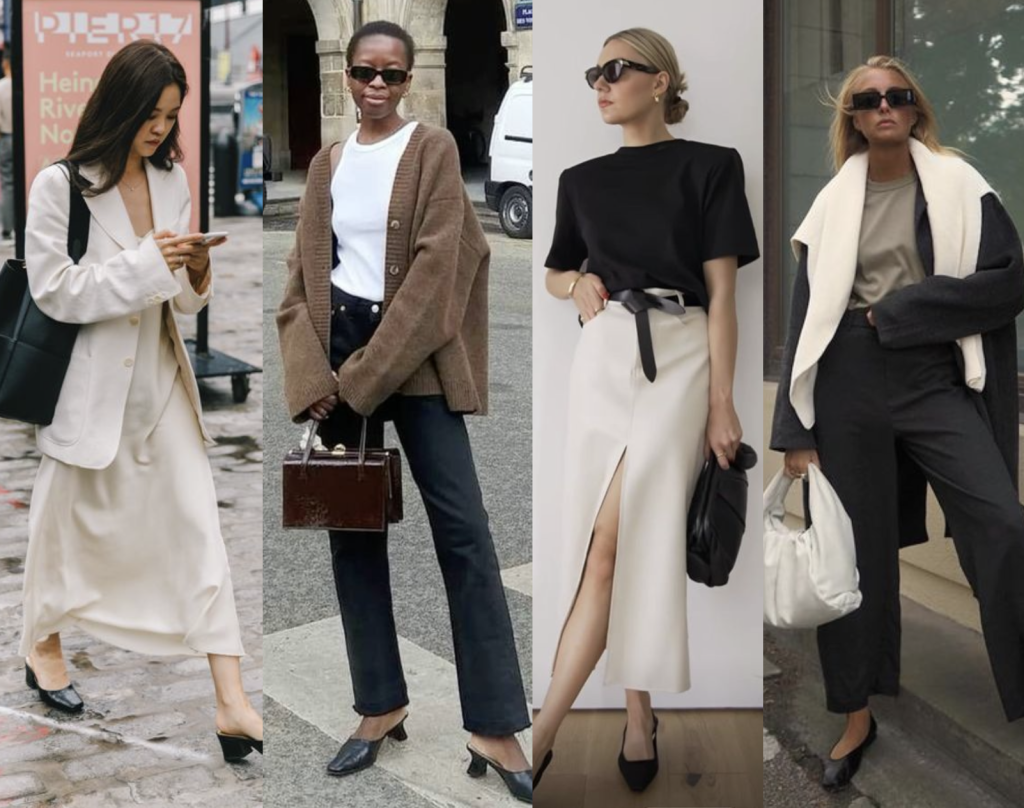 Shop The Quiet Luxury Edit
Timeless Shoes and Accessories
Quiet Luxury Tops
Lightweight Jackets for Spring and Summer
Summer Trousers, Jeans and Shorts
Minimalist Skorts and Maxi Skirts
Quiet Luxury Dresses and Jumpsuits