What IS casual? Solving the Mystery of Casualwear
Within the wide spectrum of career paths Meg's clients fall under, a common theme requested amongst them is the need for a modernized "casual-ification" of their wardrobes. Women are still looking for casual looks to be inspired by – but what does a casual outfit even look like? While a "Casual Outfit" can mean something a little different to everyone, it can typically be described as a relaxed look suited for everyday use, ideally with comfort in mind. These ensembles could be worn at home, on errands, work from home and at informal gatherings like cookouts or board-game nights.
Our goal in this article is to inspire new, creative ways for you to create casual outfits you can feel good in and be proud of; starting in your own wardrobe!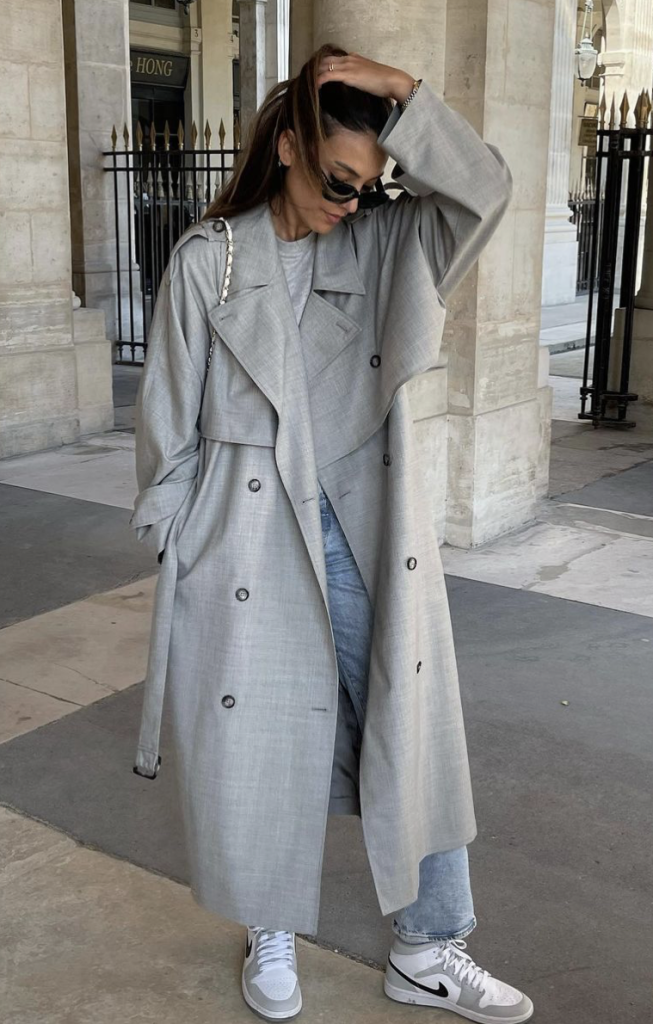 If you are looking for trendy casual outfits that can be tailored to your unique lifestyle, body type and personality, Meg Gallagher can build you an entire collection of casual pieces that will leave you with countless outfits to wear for every occasion! Wardrobe styling services by Meg Gallagher, Personal Stylist Los Angeles can be found here!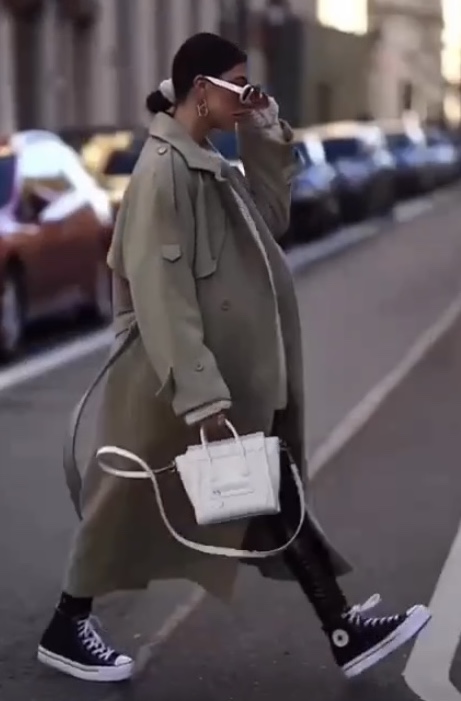 How do you make casual clothes look good? The connection between Casual Style and looking "effortless"…
It's common for great casual style to be equated with looking "effortless". The idea behind this is that you want to wear understated, common classic pieces like jeans, t-shirts, tank tops, sweatpants, sneakers and more while still being seen as looking good. In the same way that celebrities can seemingly wear "just about anything" and still be reported by paparazzi as chic and fashion-forward, we want that same positive notoriety in our own pieces.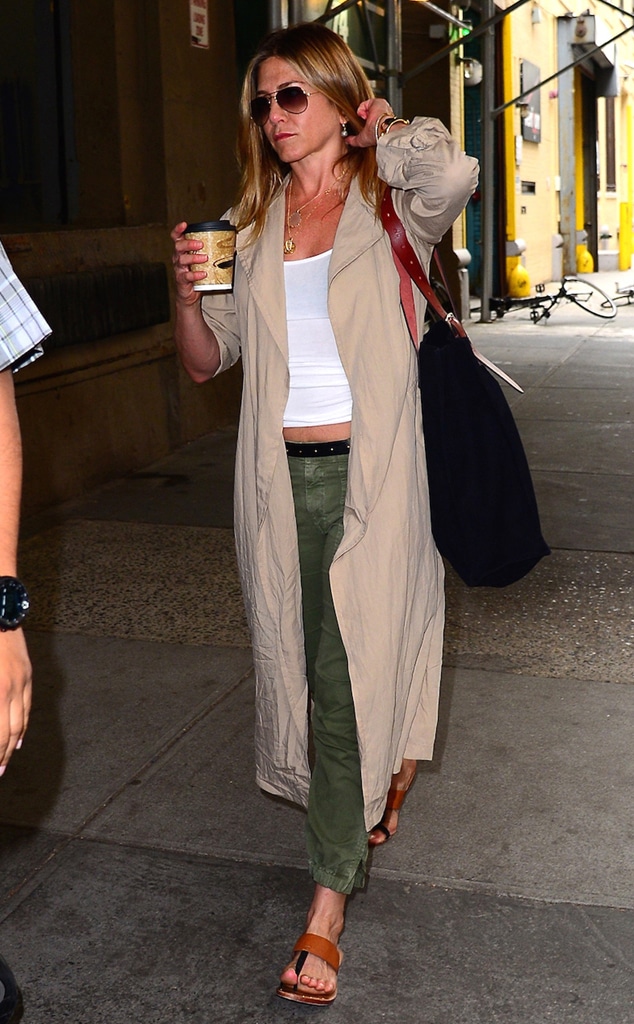 Are these goals realistic? Absolutely! But there's a catch. The secret to mastering casual pieces is a little more complex than just throwing on a trending pair of jeans, a random tee and walking out the door. Successful casual outfits are defined by the right cut and fit, balanced layering and most importantly… your shoe!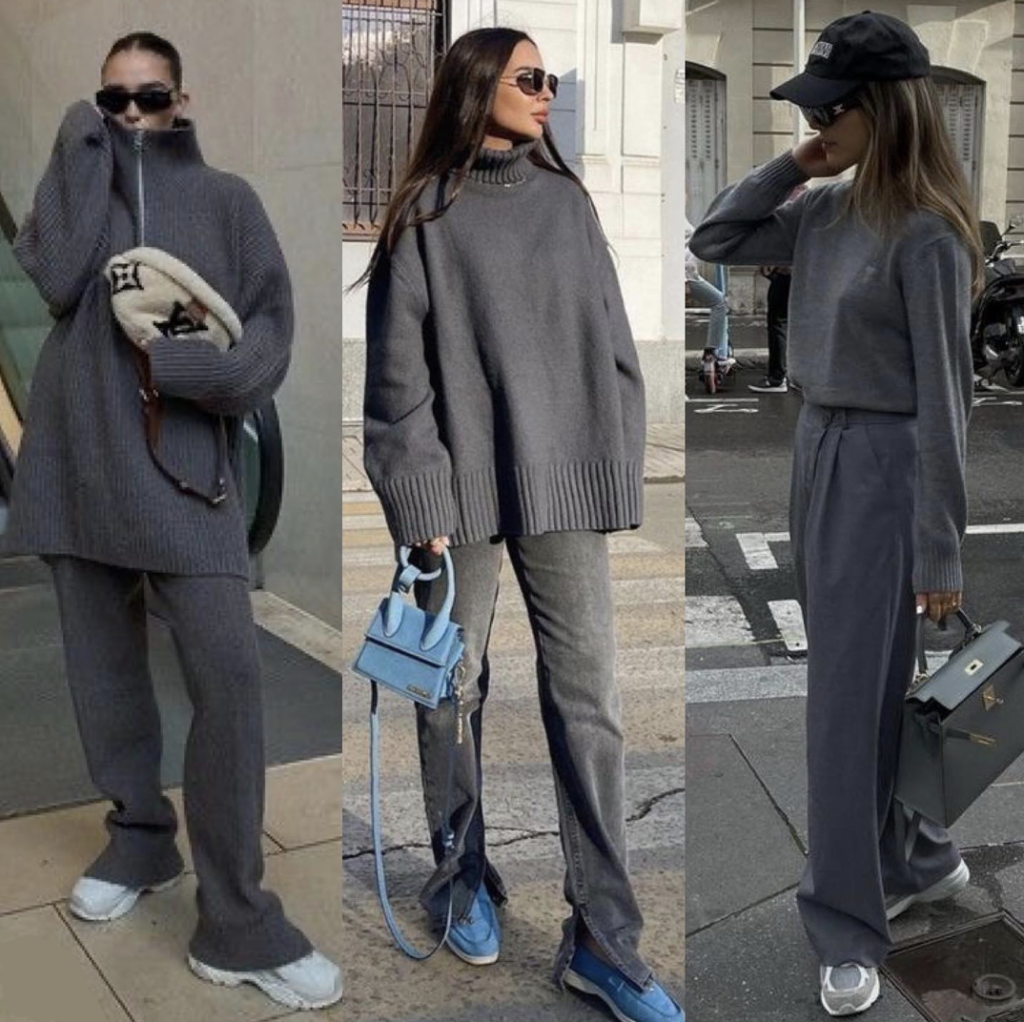 How you can put together a perfect casual outfit TODAY… It all starts with your shoe!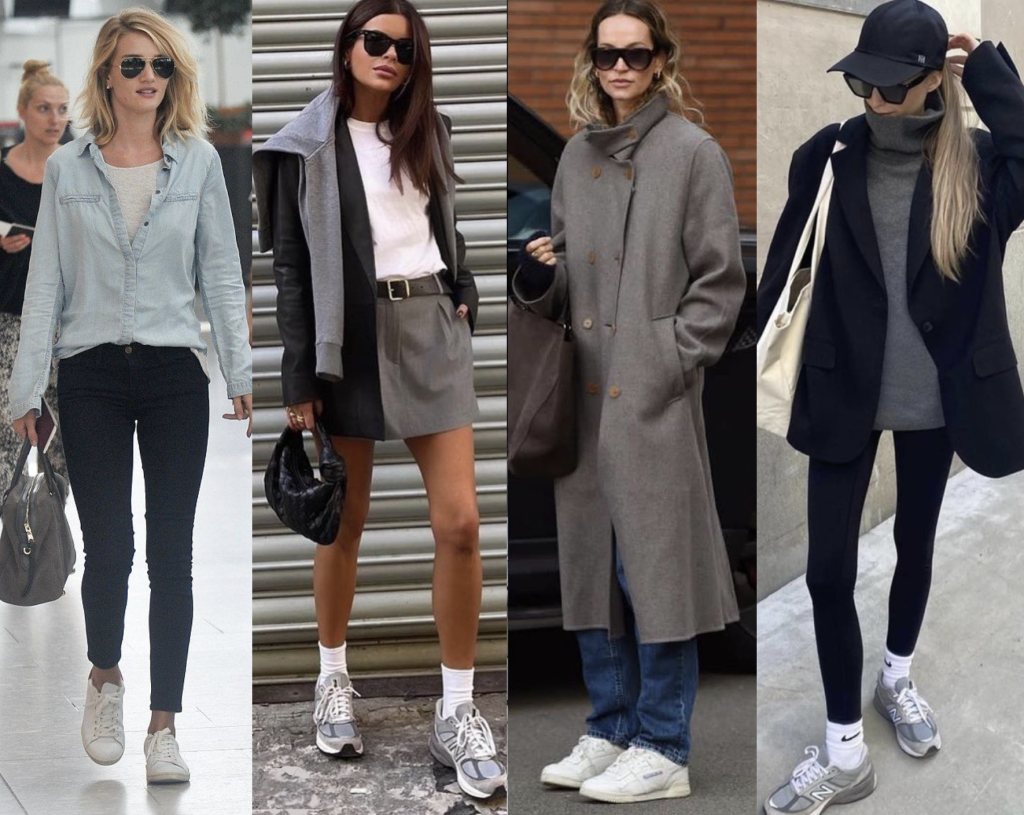 Shoes dictate the entire mood of an outfit. Selecting shoes that exude comfort immediately adds an air of ease to your look! Without shopping for ANY new pieces, try this "dressing it down" method: Clothing in your closet you may have previously felt overdressed in can be reworked into a casual space by pairing them with a dressed down comfort shoe. Utilizing sneakers, loafers, flats, Birkenstocks, Ugg boots, cowboy boots or lug sole boots can level down the vibe of blazers, dresses and trousers to transform them into suitable streetwear pieces! This is a handy, sustainable way to stretch the usefulness of your existing wardrobe AND create "upscale" elements to your casual outfits that will read as cute rather than overdressed.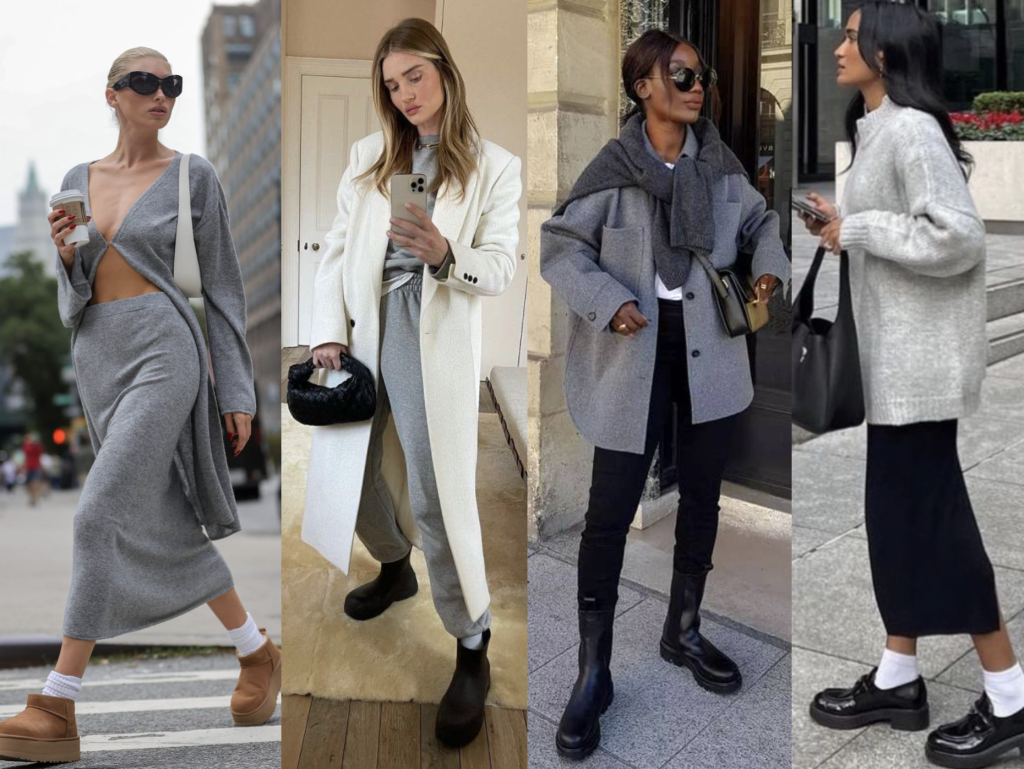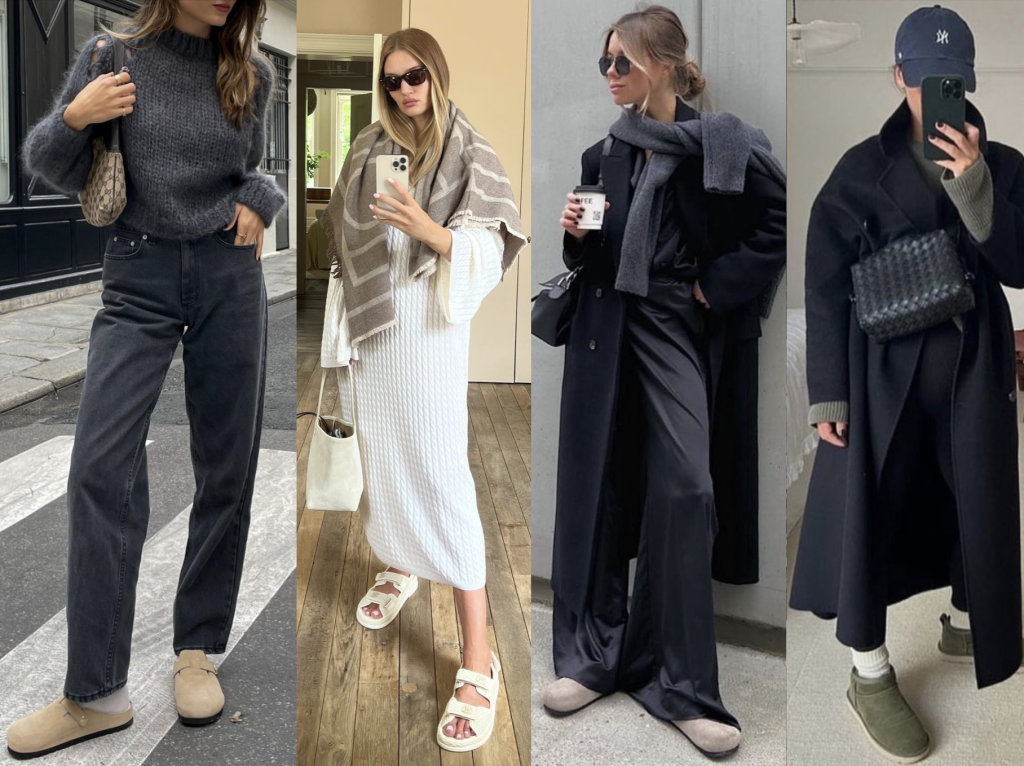 Shop Casual Shoes
The RIGHT way to build your basics wardrobe, and why your body type matters!
Are you missing basics in your wardrobe? Identifying your body type is essential in building an ideal wardrobe of basics! Anything from selecting the rise of your jeans, to choosing the right tank top that will compliment your neck and arms, to figuring out which white tee is going to best flatter your midriff and bust all matters in a shopping for a successful arsenal of casual basics.
Do you want to know what shapes are ideal for your body type, or learn more about the silhouettes YOU should be wearing? Look no further.
When Shopping for a White Tee: Starting with the mother of all basics, Here's how to master the classic white tee. Our guide details which necklines will flatter your body type, what silhouettes work best with curves and more.
When Shopping for a Tank Top: We LOVE this guide on shopping the perfect tank top silhouette based on your body type. This comprehensive article answers the question of how to avoid drawing attention to armpit fat, which silhouettes look fabulous on a curvier build, which neckline will flatter your bust and more.
When Shopping for Denim Jeans: If you've ever asked yourself "Why do jeans never look good on me?", then it's time to review this very helpful article on how to select the right jeans for your body type. This must-read wealth of information dives head-first into a checklist of denim no-nos to watch out for, which denim styles will suit your body shape, and what each cut emphasizes about your body.
When Shopping for Denim Skirts: Curious about the denim skirt trend? We have an insanely helpful guide for that, too. We love the Jeans4You guide, which details how to shop for your body type, as well as what cuts to avoid based on how the skirt length accentuates or affects your height!
If you're curious about the latest trend of long denim skirts, we've got our own guide on how to wear them here.
Want to extend this knowledge to casual dresses? Personal Stylist Meg Gallagher has lots of helpful body type shopping guides, like this one.
If you like learning about what to wear for your body type, up and coming trends, fashion must-haves, and exclusive tips and tricks from a personal stylist – subscribe to our newsletter or check back to our blog weekly!