Here are six outfits you should be wearing this fall, and how you can shop your closet to mix-&-match the old with the new for on-trend sustainable style!
Update your wardrobe for fall! Contact Meg or check out her styling services here.
Modernize the Skinny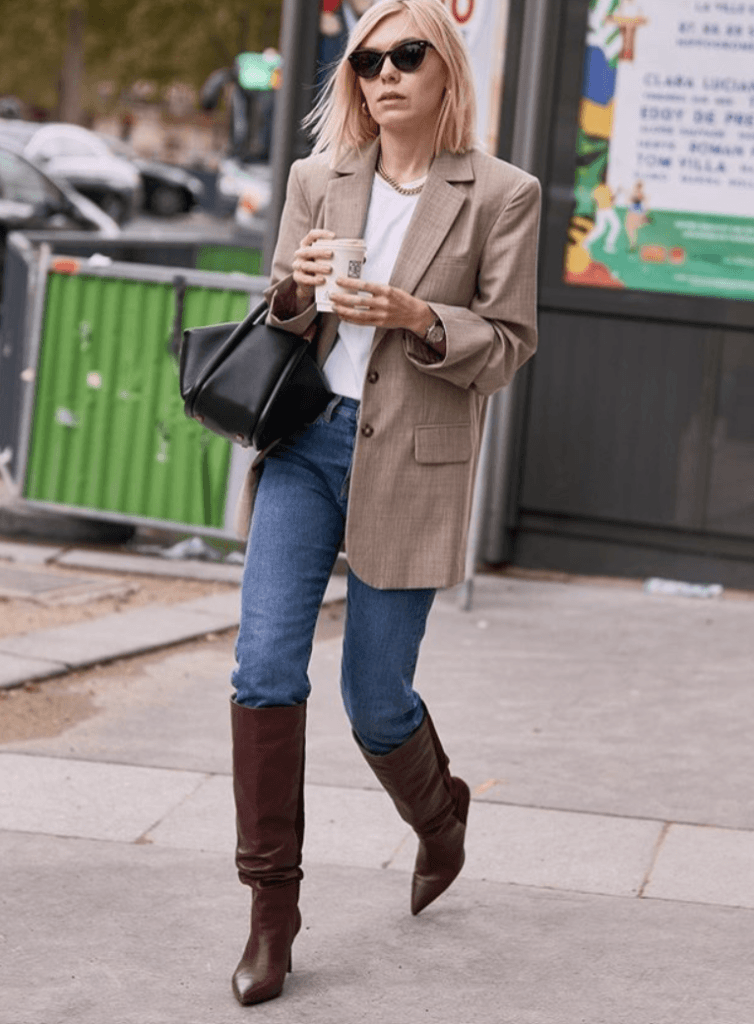 The world of fashion may have pushed skinnies to the side in favor of looser cuts (see our post on the jeans we're seeing everywhere), but this alternative skinny styling brings the once-loved cut back to relevance. Knee highs, an oversized blazer and simple shirt such as the classic white tee are a winning combination. Simple, effective and updated.
The Accessory Boot, The Neutral Palette
Pull together your browns, creams, whites and blacks (bonus if you mix in any leather)! Neutral coats and dusters create the perfect frame for an accessory boot.
Fall Plaids, High Waisted Trousers & the Plunge Neck Top
High waisted trousers are still going strong through the end of the year. Mix with fall-friendly plaid and you're right for the season! Jenny Walton shows us how it's done by pairing her trousers with a ribbed wool cut-out top. Don't have a top like Jenny's? Show just the right amount of skin with an untied pussybow blouse.
The Wrap Blazer, Pairing Monochrome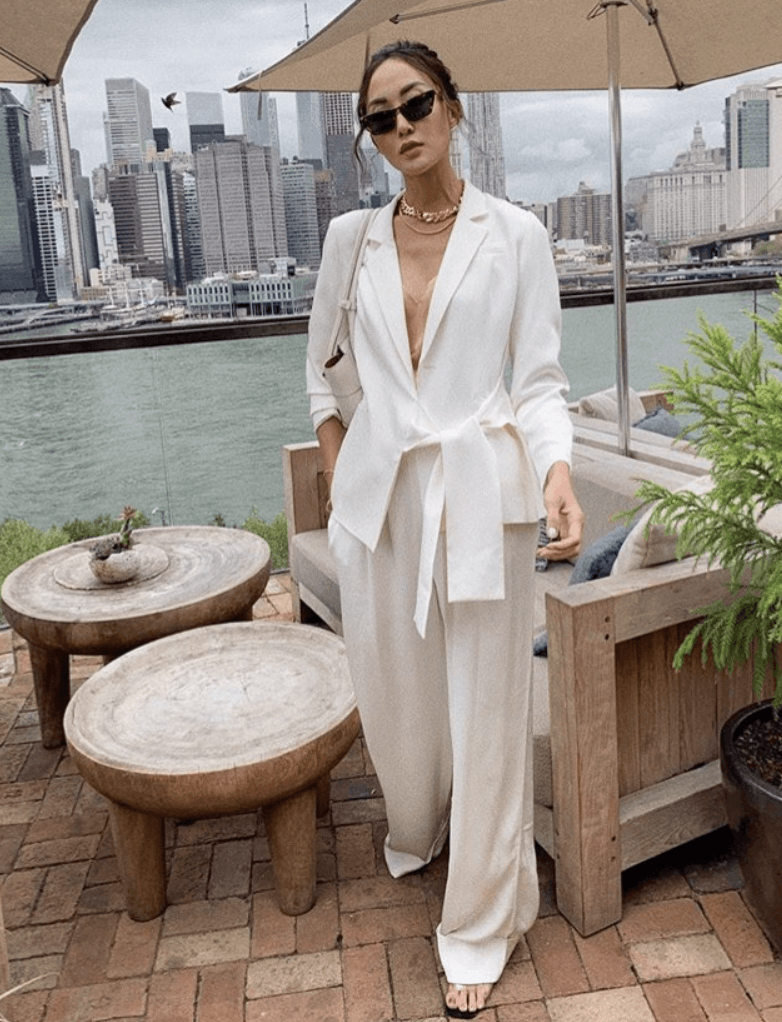 Wrap-style blazers bring a delicately luxe, effortless alternative to the monochrome power suit. We love the ease of this ensemble when paired with a silk cami! Don't have a wrap blazer? Try cinching your blazer with a belt that hangs down for that coveted "wrap effect", like so:
Pleats on Repeat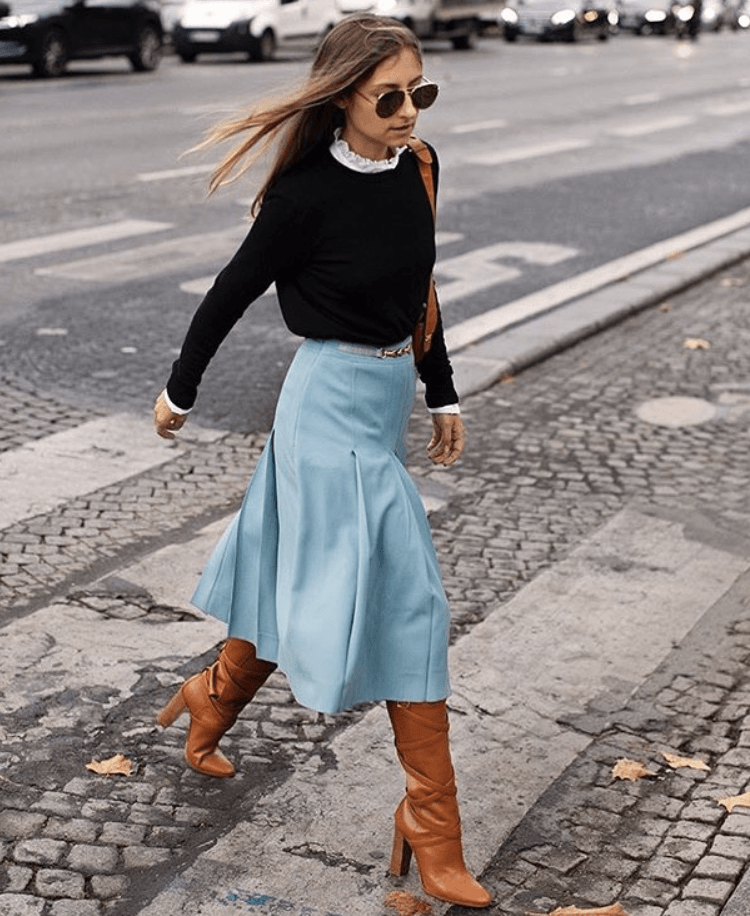 We can riff off of pleated skirts all day, but the combination to pay attention to this fall is right here: Pleats and knee high boots. On-trend pairings include an accessory chain belt and intentional textural layers like a ruffled white high-neck.
Chic Layers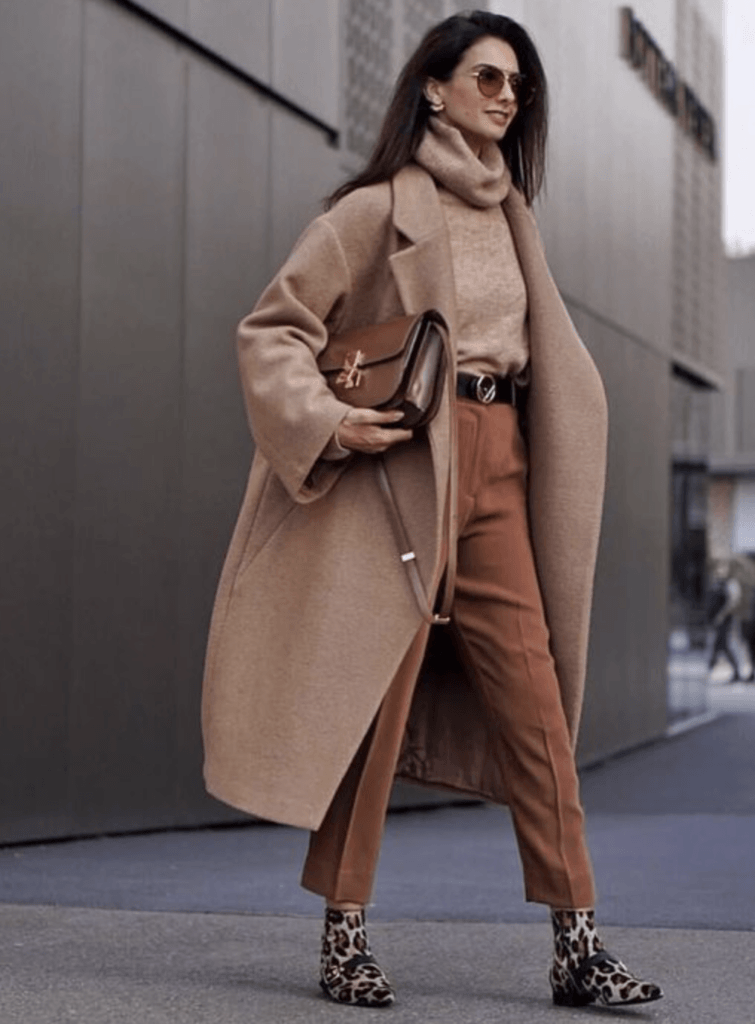 Tuck a midweight sweater into trousers and throw on an oversized wool coat! Keep your pieces neutral and pair with sleek ankle boots.
For more Fall Style, check out our pinterest board!