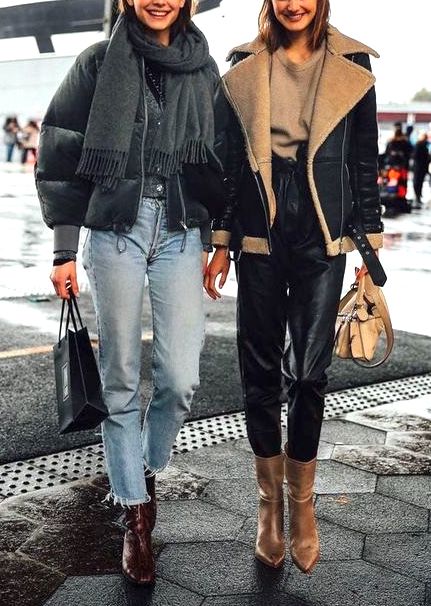 Winter is coming, which means it's time to start thinking about your coat wardrobe!!! While the approach for finding a perfect winter coat depends on your location, one thing always remains true: A coat should compliment what you're wearing, not ruin it.
If you're new to building a coat wardrobe, you'll want to invest in a perfect coat first. This is the coat that goes with everything and can be relied on as a closet staple daily!
The Qualities of a Perfect Coat:
-Neutral basic color such as tan, cream, grey, black, navy or burgundy
-Easy to pair with casual and elevated pieces
-The weight suits the weather
(Warm coats with closures for NYC, Thin versatile coats for LA)
-The fabric can handle your climate's weather
(Protective coating for rain or snow, breathable for year-round sunny weather)
We've compiled a list of 6 trendy winter coat styles to consider for building your coat wardrobe for the 2022-2023 winter season! This post also includes trendy plus size coats and petite size options. There is a coat in here for everyone! Check out our favorite fall/winter layers below.
Wardrobe styling services by Meg Gallagher, Personal Stylist Los Angeles can be found here! Meg will help you achieve Fall and Winter ready looks for holiday travel, events and more.
Oversized Wool Coats
The oversized wool coat is an essential that should be in EVERY closet (especially in NYC!!!!). The key function here is layering and warmth. This coat is roomy enough to support all the components of your outfit, no matter how chunky. Thicker winter layers like blazers and sweaters sit comfortably under the oversized wool coat, keeping you warm and chic! This coat also has a closure, which keeps all the warmth in. Easy to pair and easy to throw over your outfit, the oversized wool coat is a no-brainer wardrobe staple.
Unique Puffer Coats
The 2022 trendy puffer coat consists of the same classic shape, modernized by alternative fabrics and textures like corduroy, patchwork, velvet, shiny vegan leather and quilting. We love how functional this streetstyle coat is! It's packable, warm and great for trekking around town. If you have a minimal coat wardrobe, try an easy-to-pair puffer in vegan leather. If you live in a cold climate with a more extensive coat wardrobe, add a versatile pattern piece into your wardrobe!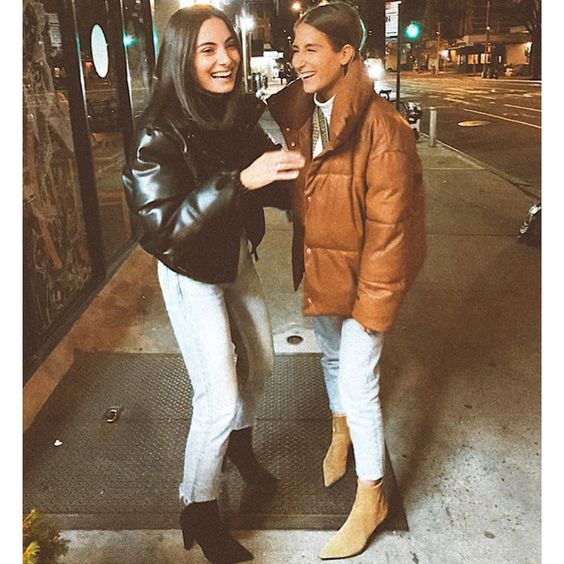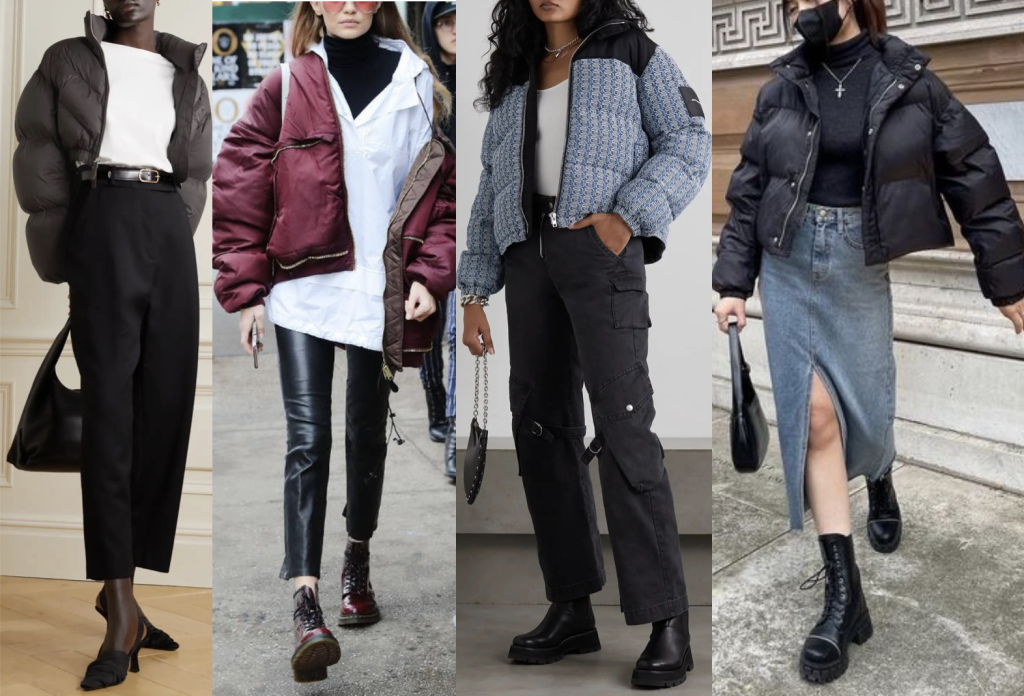 Trench Coats
The trench coat is versatile and popular as ever! Dressed up or dressed down, a great trench or longline leather coat is a chameleon for all of your layering needs. For Los Angeles, this coat is an essential staple to beat the chill year-round. For NYC, the trench coat is a fantastic go-to for transitional weather, rainy days and desk-to-dinners.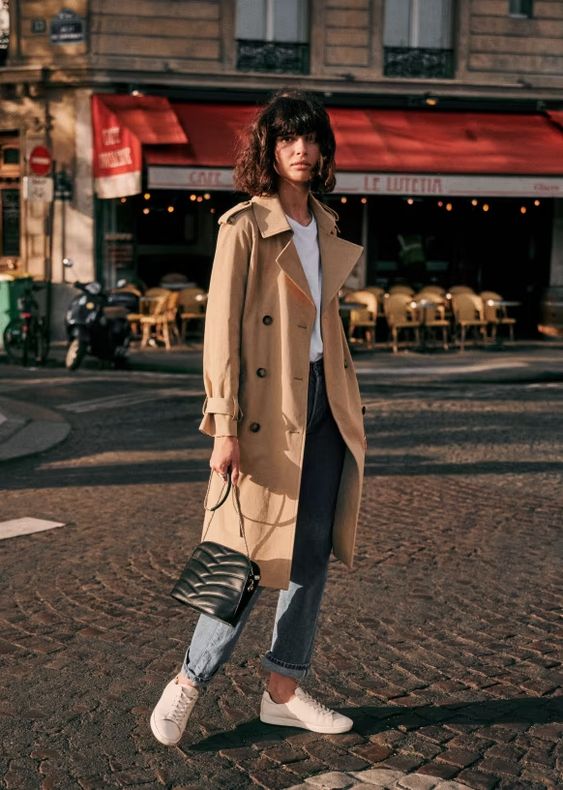 Blanket and Wrap Coats
Fabulous and comfortable, the wrap coat is a chic go-to for evenings out, desk-to-dinners, alfresco date nights and any other occasion you need a cozy-yet-elegant top layer.
Beige, cream and tan are trending as this year's basic. We're loving Max Mara's best-selling Wrap Coat!
Shearling Jackets
Last year's influencer favorite makes a resounding return! This classic closet staple coat is worn in 2022 with the modernized basics: Cream, white or black turtleneck, tee or tank paired with straight leg jeans or trousers. Also looks great with dresses, and mini skirt/tights combos! You can count on this piece to keep you warm, and never go out of style.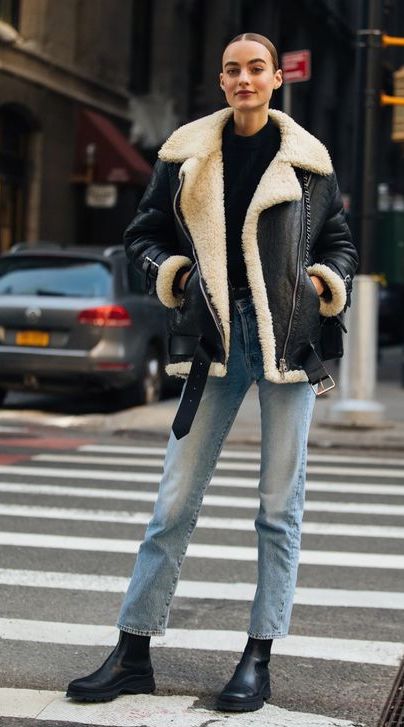 Old Hollywood Glamour
Reminiscent of Old Hollywood charm, faux fur accent coats, fuzzy coats and teddy bear coats are giving us a touch of glamour this year! With big pearls and head scarves on the runway, it's no surprise that alluring long gloves are also making a comeback.
Practical AND chic, we're LOVING how long gloves give that extra coverage under the opening of a coat sleeve, keeping the wind chill out.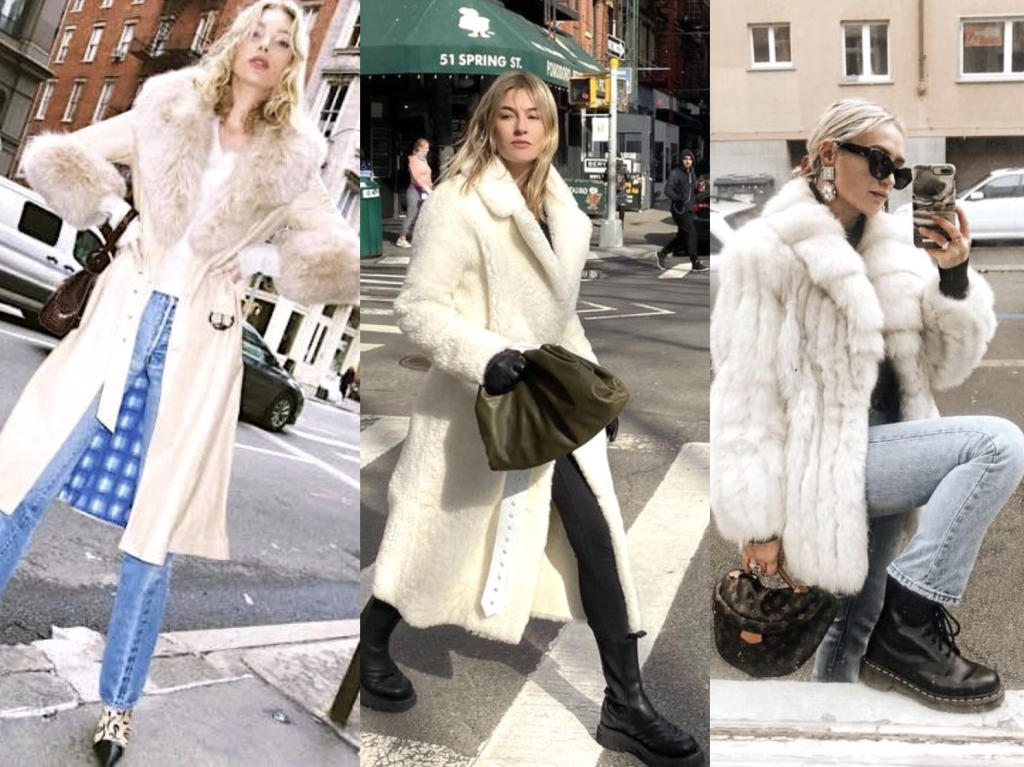 For more trendy womens winter coat ideas, check out Meg's Coast to Coast Coat Wardrobe 101 here.