Buying a bra is right up there with finding the perfect pair of denim and swimwear shopping. Actually, it may be the most painful of all three. Who wants to drop $100+ on the only part of your outfit no one will ever see? Something to consider, though: the undergarments you wear are the first thing others notice. Think about it. Layered underneath, these are the very pieces creating your desired silhouette…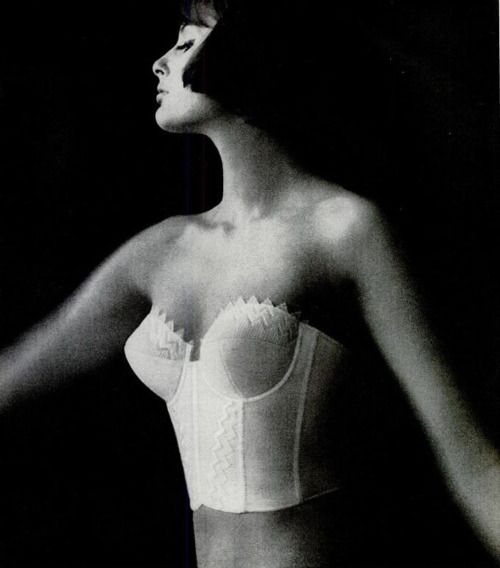 Vintage Warner's Bra Ad.
Shouldn't your lingerie wardrobe get at least a little attention?
We think so too!
Before you go anywhere, head on over to
Linda, the Bra Lady
for a little schooling on determining your size. I am sure you're sure, but she
is
the expert. All Set? Okay. Here are my top choices on places (LA, NYC, anywhere) to visit and why they will work:
Jenette Bras – the alphabet starts at 'D'.
First, for my
LA readers
,
Nordstrom
is always a good starting-off point. With about a million different styles, brands and colors, you are bound to run into something you like. Also, there is almost always a bra fitting expert available that will make you feel right at ease. Curves for days? Check out
Jenette Bras
for the 'overdeveloped and underserved'. Beautifully-designed and made to accentuate the best of you. For those looking to
add
a little more oomph, your next stop is
The Little Bra Company
. Launched by a woman who could never find a feminine fit for her petite frame, here, you have found your perfect match.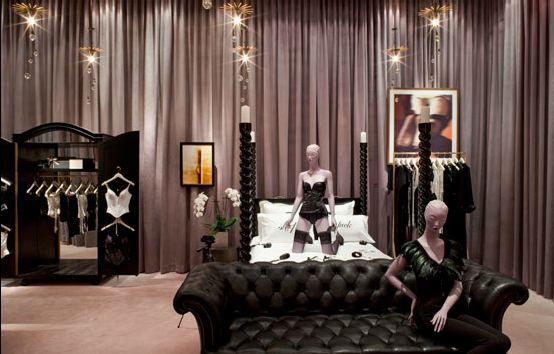 Kiki de Montparnasse – in all its glory.
For those of
you who call NYC home
, visit the largest online retailer of designer intimate apparel in-store at the
Bare Necessities
Uptown location.
Saks
is my New York department store of choice. A quick hop, skip and a jump will take you to Brooklyn's
Iris Lingerie
where you will find the best of the best. With custom-fit options from the designer who created
Oprah's favorite bra
and has over 30 years of experience, you can begin to thank your lucky stars now. And, finally. Reigning as the Rolls-Royce of underthings,
Kiki de Montparnasse
makes SoHo proud. Luxuriously opulent lingerie that could make any Monday feel like a Saturday night, this is the stuff dreams are made of.
The Etoile bra by True & Co.
True & Co
online
promises to find your 'bra IQ' in a few simple steps. Choose 3 from their curated list, they'll add 2 and ship to you. Try out for a week, keep what you like, ship the rest back for free. Shouldn't all relationships be this easy?
Soma Intimates
specializes in the
Sensuous Sides
bra which specifically alleviates unsightly lumps and bumps (aka: side fat). 'Nuff said. Add-ons, such as
clear bra straps
,
bra converting clips
, and
breast lift tape
are best found at
Hollywood Fashion Secrets
.
Breast Oasis – women helping women in need.
Annnnnd once you get your new bra wardrobe under wraps, look into donating any of your gently (or not at all) used bras to charitable non-profit, Breast Oasis, who distributes certified, clean bras to women and girls in need.
Where do you go for your perfect under-pinnings? Is it time for a bra intervention? We can tackle it together! Give me a call and let's talk this thing out.