It's Friday the 13th! A day revered as a lucky charm to some, and an omen of superstition to others. To offer you a "lucky charm" of our own, we have something more powerful than luck itself to carry you into 2024. The very thing that turns heads, commands respect and harnesses confidence like no other – Great style.
We've compiled 13 of our favorite trends from the London, Milan and Paris fashion shows that you can incorporate into your wardrobe right now! Read below for an exclusive Stylist's Analysis of trends for Spring 24, as well as must-have pieces to shop. Want more insider information on up and coming trends? Read our favorite trends from New York Fashion Week here.
Update your wardrobe with the help of Los Angeles Personal Stylist Meg Gallagher! A list of Meg's wardrobe styling services can be found here.
In The Trenches, An Emphasis on Trench Coats
Belted, unbelted and deconstructed trench coats were all over the runway! Long, sweeping trench silhouettes and classic trenches alike add a "Business Core" top layer to every outfit.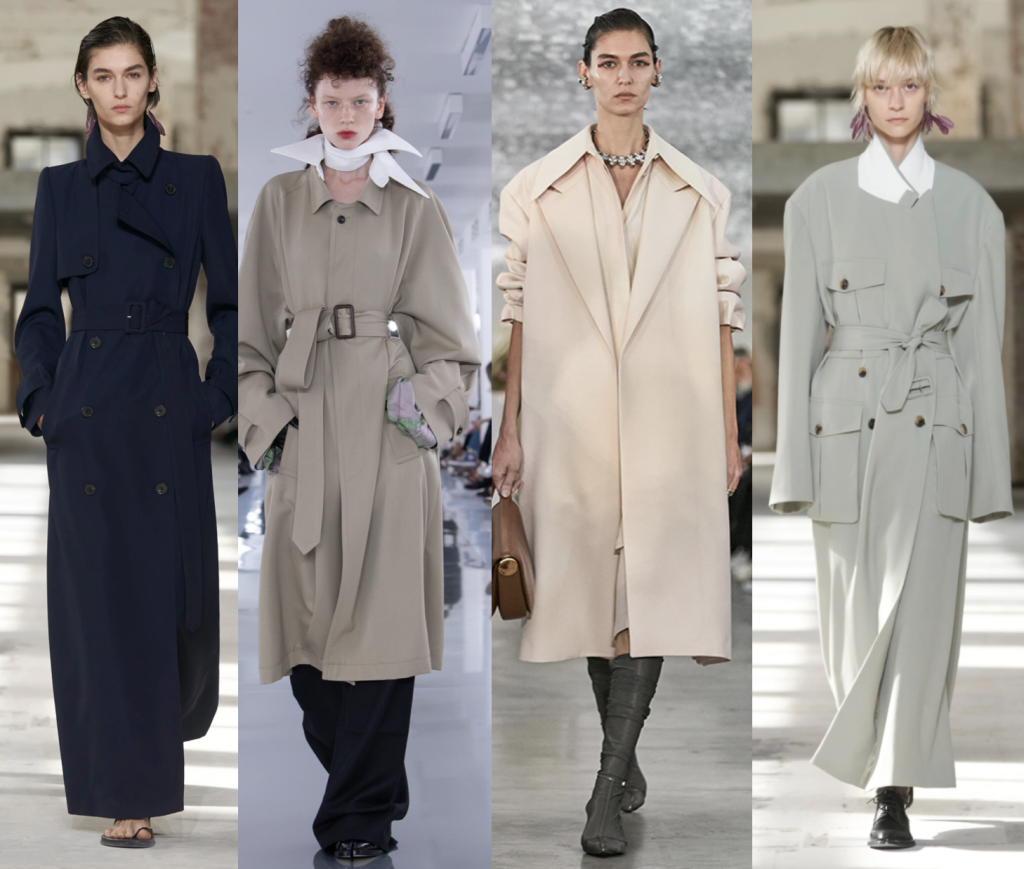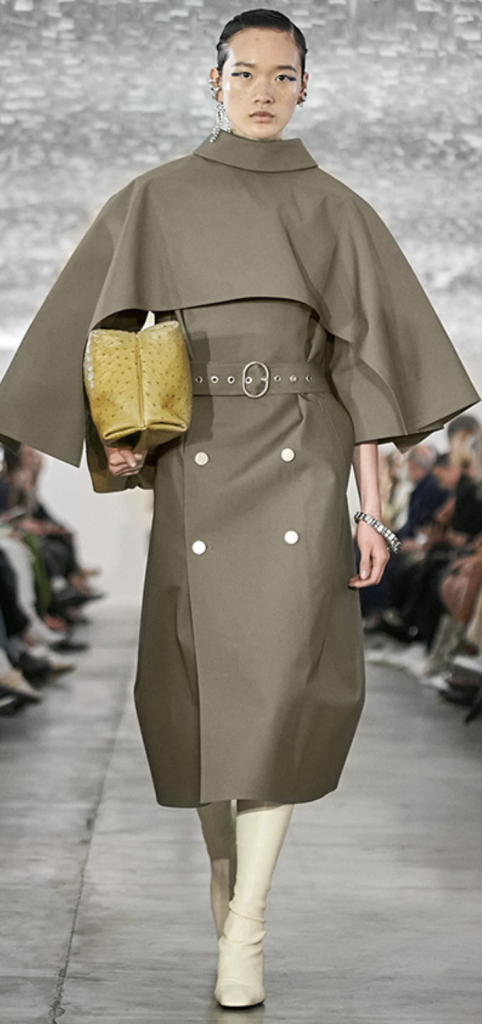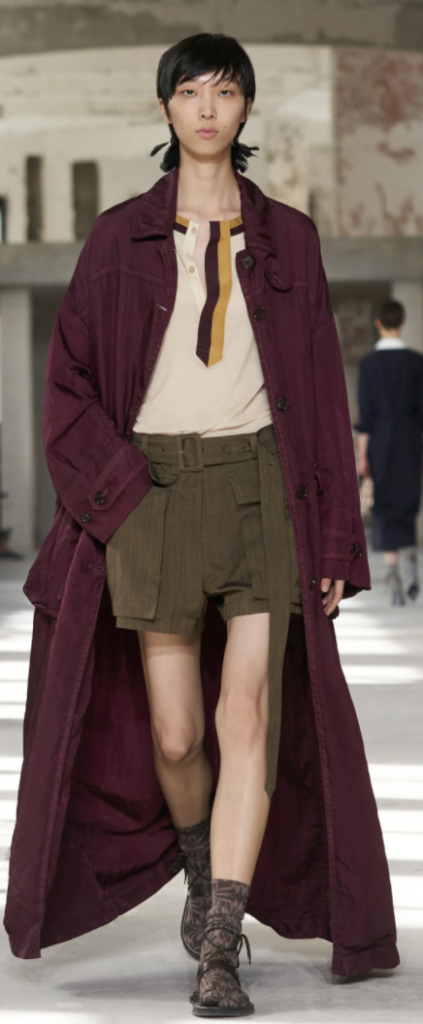 Elevated Sheer Layers
Sheer layers are getting an ethereal upgrade with delicate layers of organza, mixed fabrics with sheer, and patterned sheer.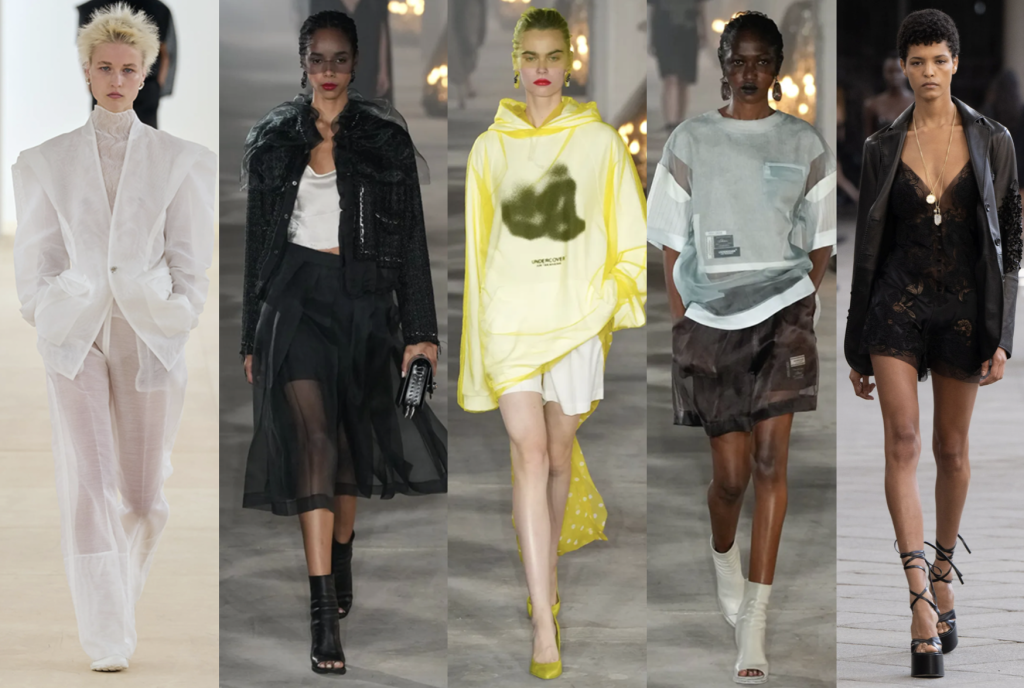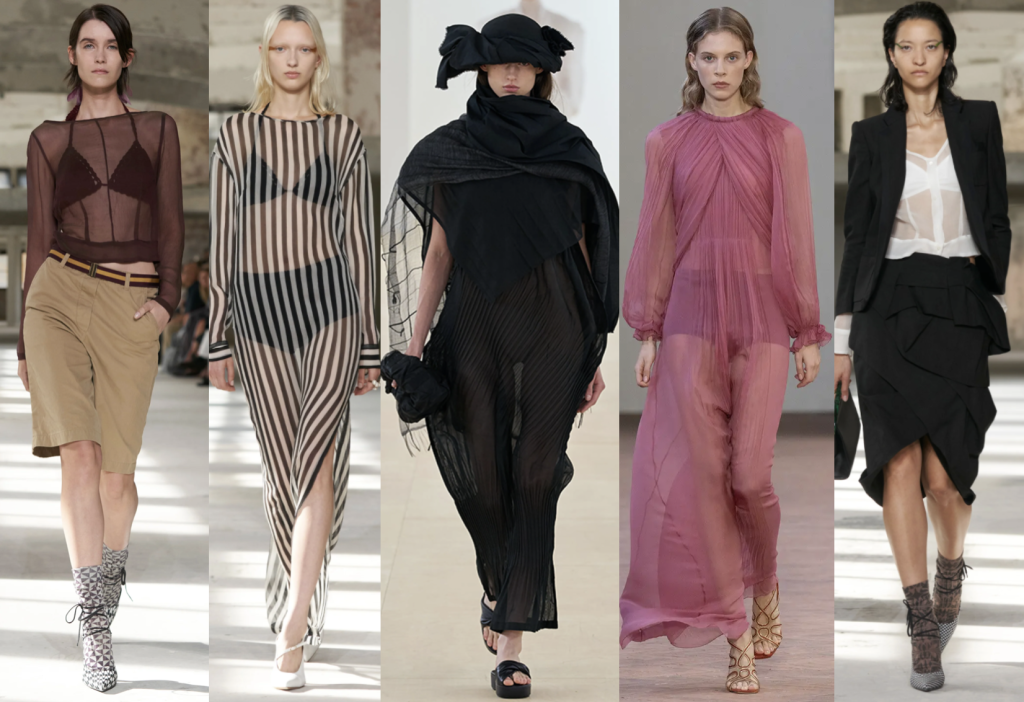 Waist Belts and Hip Belts
Louis Vuitton and Miu Miu usher in a new era of hip belts! Waist belts are making their comeback as well to cinch jackets, sweaters and blazers.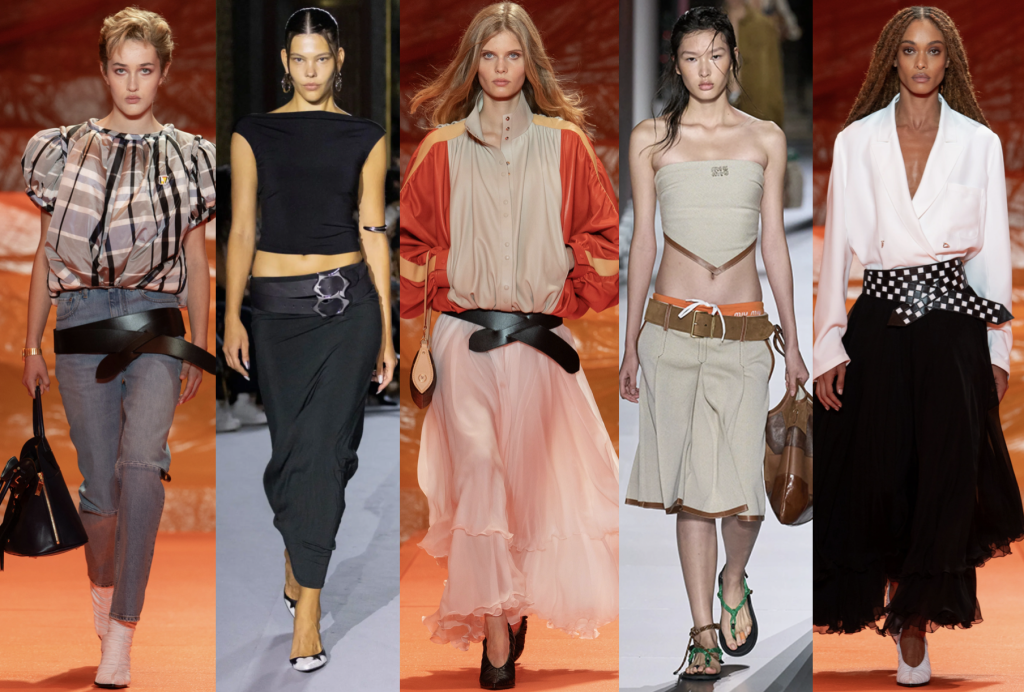 All Tied Up
Sweaters and shirting tied around the torso, waist and shoulders, along with bows and belts tied around the waist make for flattering movement and shape for any body type.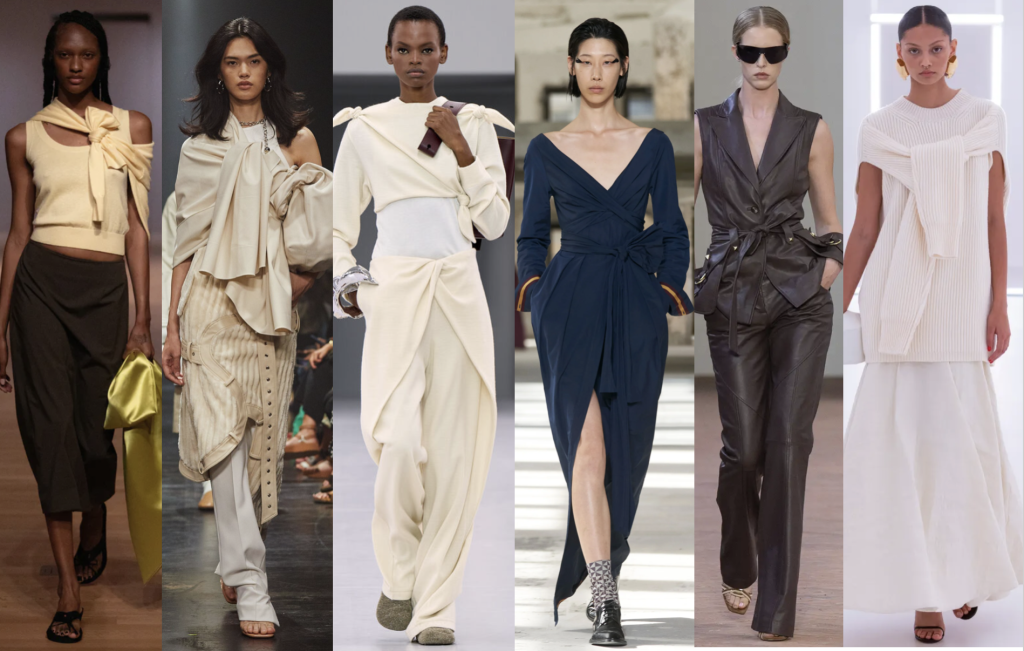 The Blazer and Short Shorts
Tom Ford, Max Mara and Bally set the pace for a new kind of suit set – the blazer and short shorts!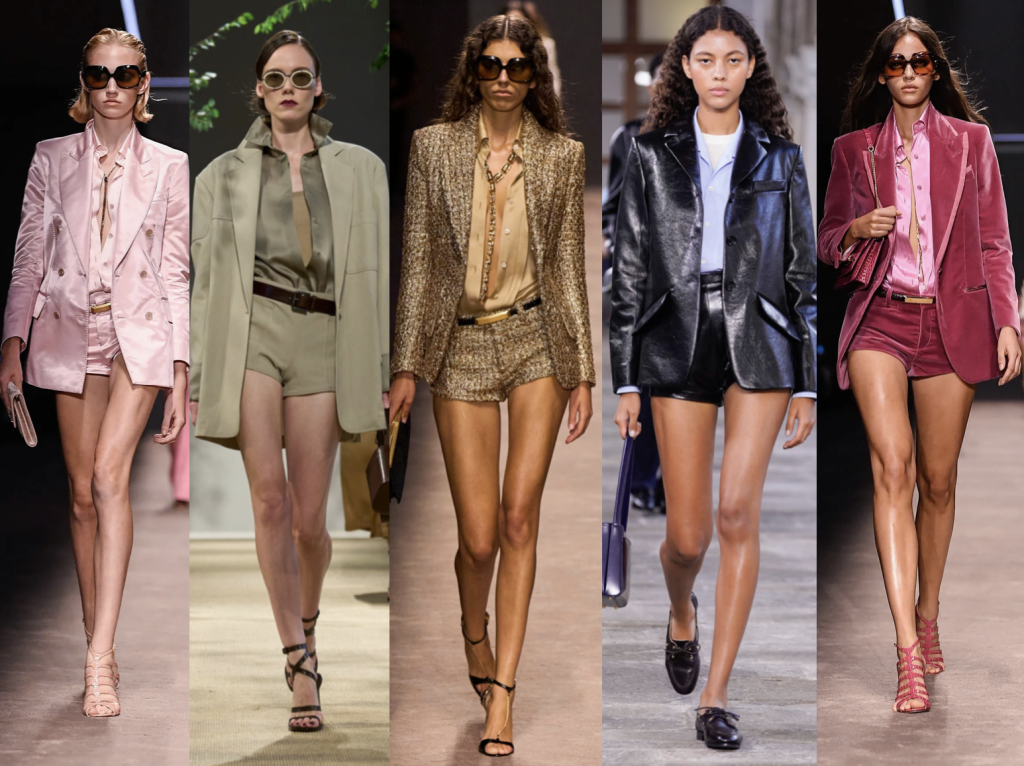 Drop Waists and Bubble Skirts
Redefine the hip and reshape the waistline with drop waist silhouettes and bubble skirts! Undercover's SP 24 paves the way for bubble skirts with an iconic glowing "aquarium skirt" on the runway.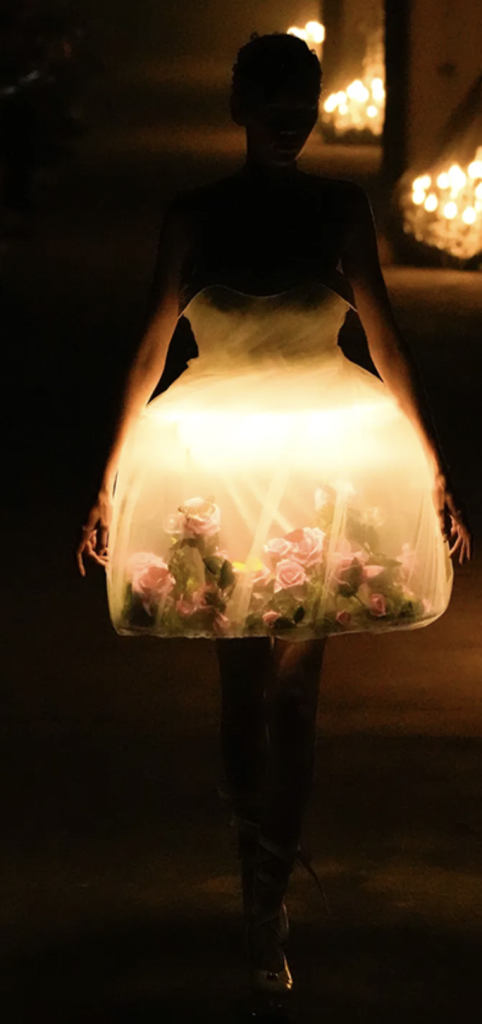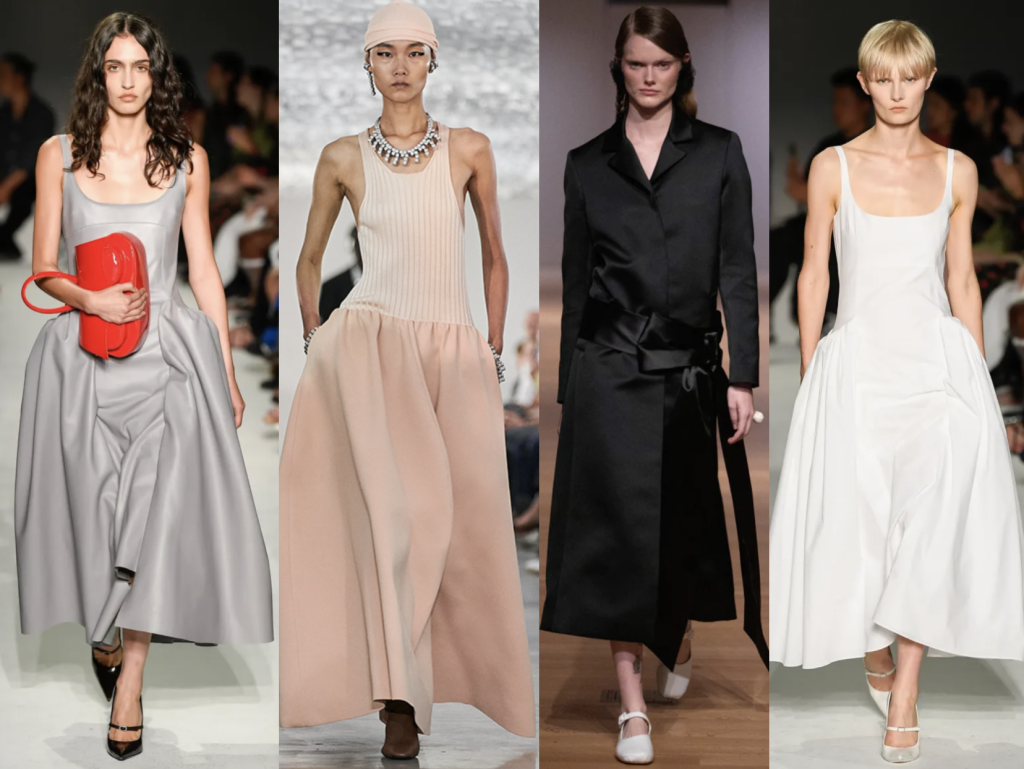 Cherry Red Leather
The pop of red trend will mature with the new season into an elevated cherry red! We're obsessed with the versatility of this color, and how well it pairs with neutrals!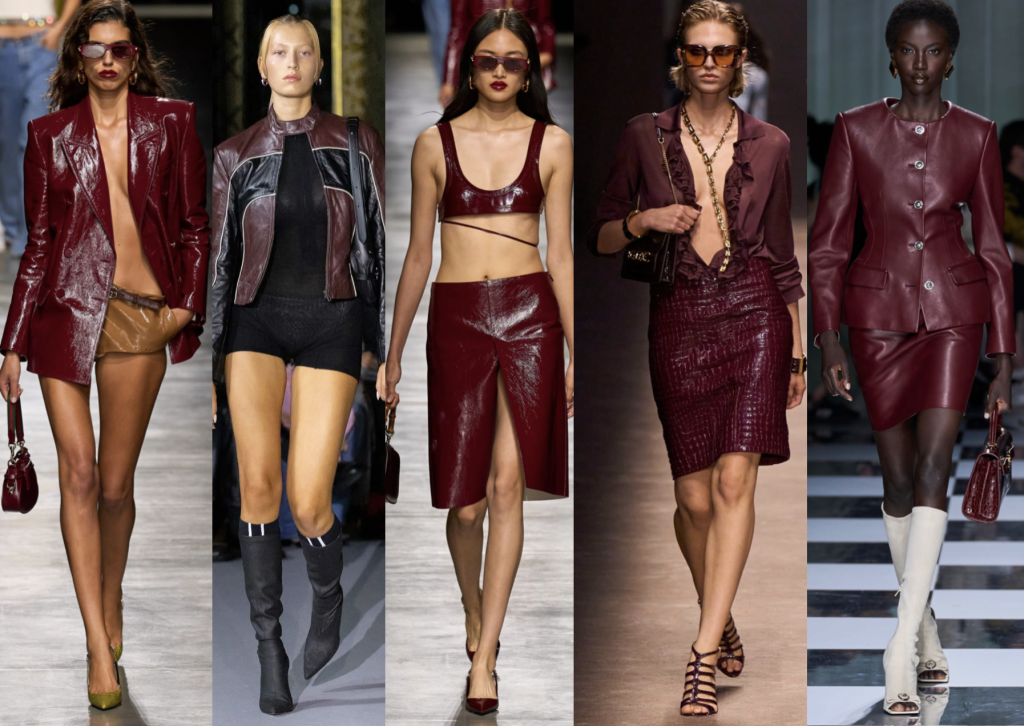 Neck Ties and Drapes
Elegant neck ties, drapes and scarves are seen in sheer, delicate fabrics on the runway.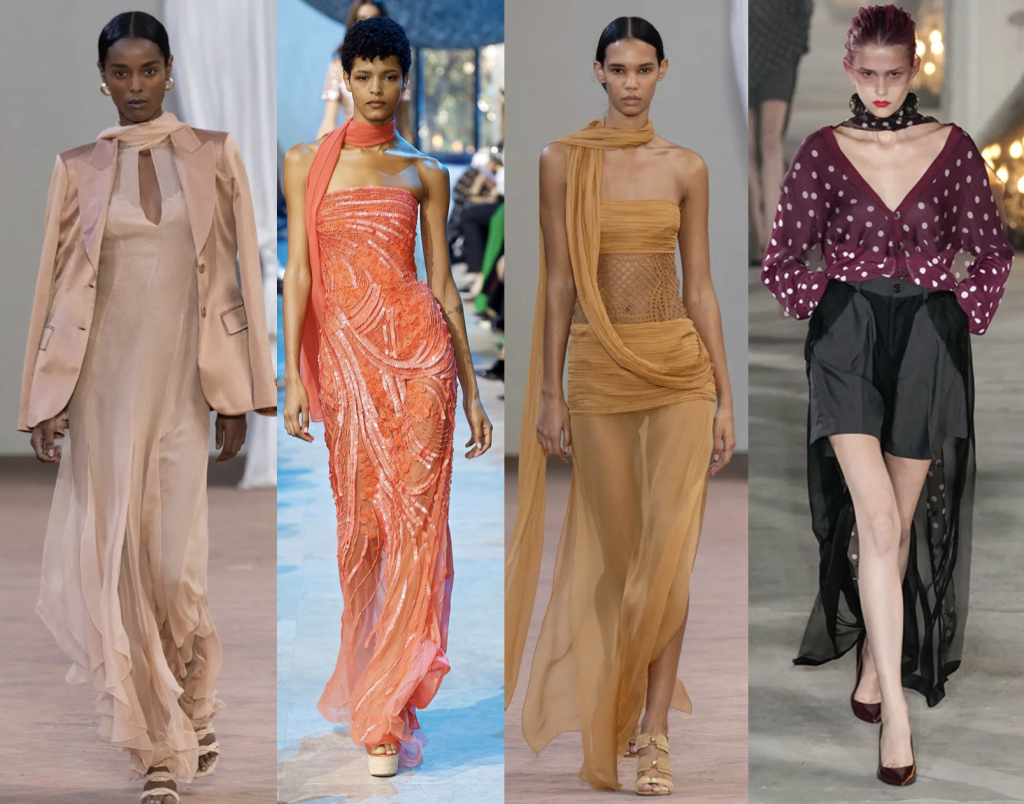 Knee Socks
Let your sock be the statement with ruched, pattern or sheer knee high stockings!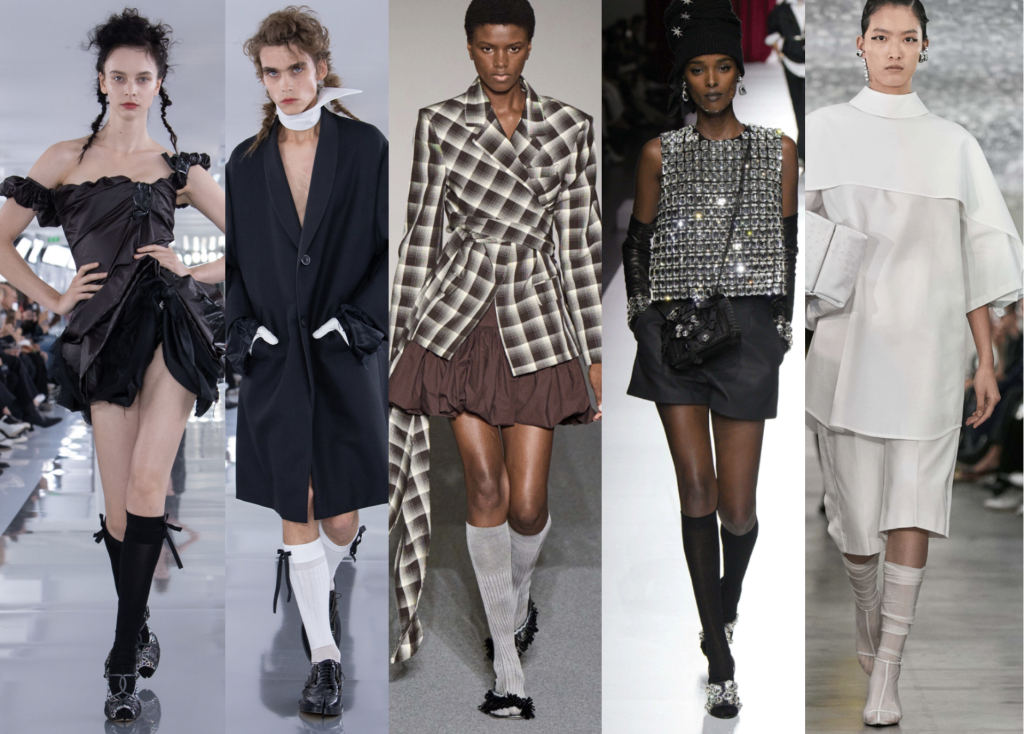 Dots for Days
Polka dots are in full swing on blouses, skirts, dresses and jackets!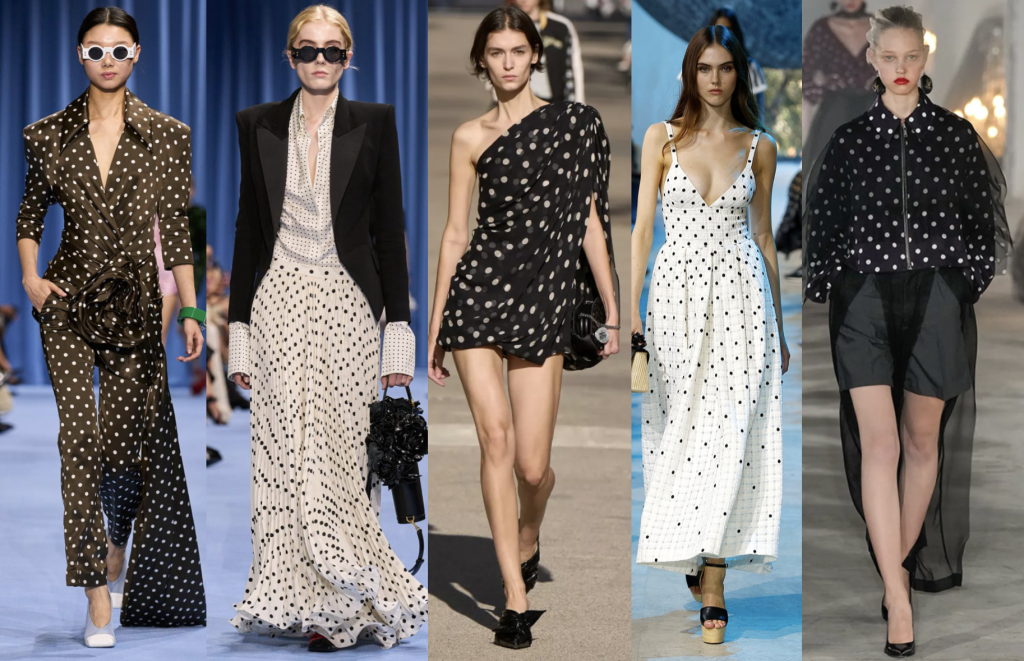 Collegiate Details, Academia Chic
Miu Miu and Dries Van Noten put the emphasis on academia with polo layering, stripes and tones of athleisure.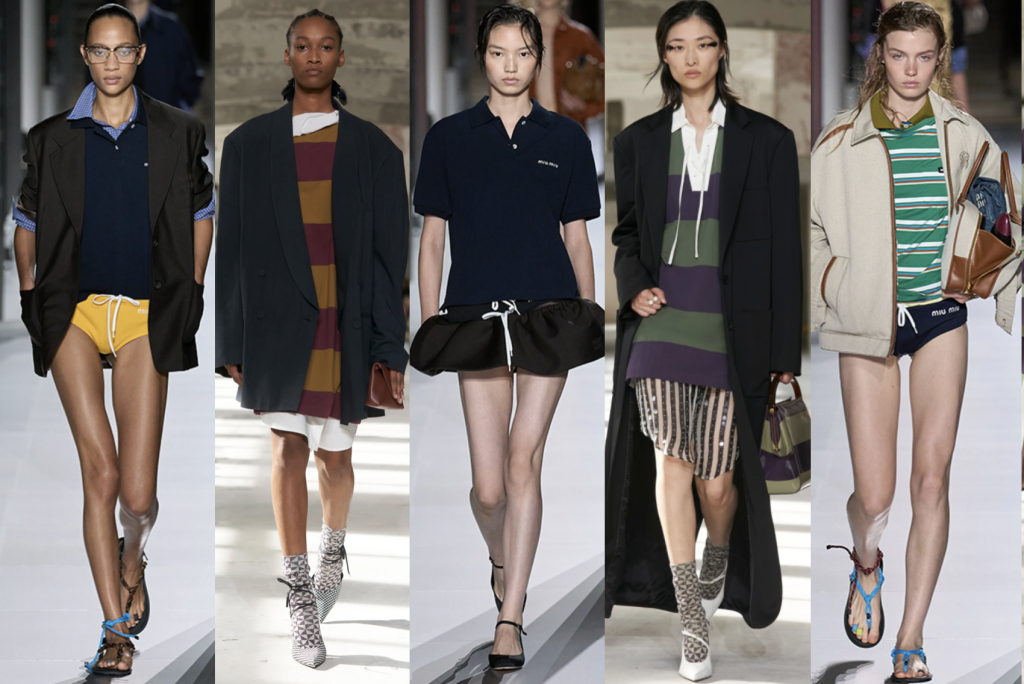 Way-High Pants
Loewe and Louis Vuitton are raising the bar with way-high pants! Made wearable with proportion-playing trophy tops, or more subdued tucked in button ups and sweaters.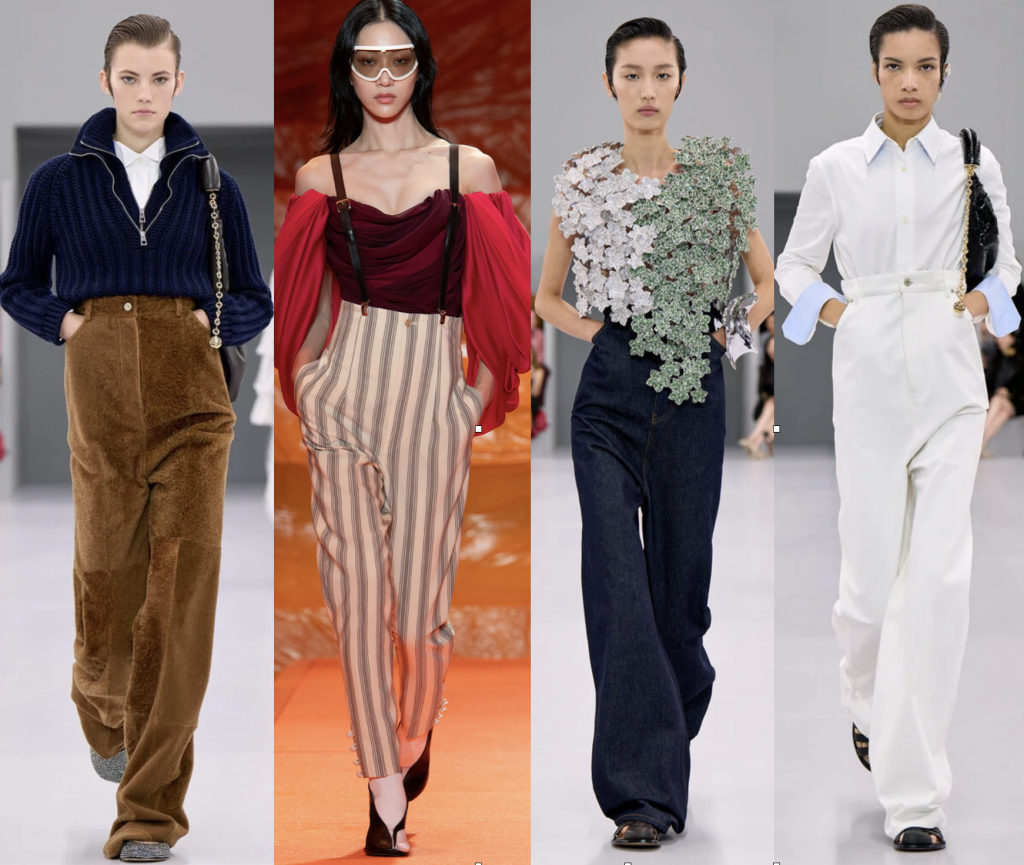 Era-Defining Proportions with Outer Layers
The outer layer's proportion completely defines the outfit utilizing unique shoulders and shapes amidst quiet luxury neutrals and undistracted, subtle patterns. Tucked in blazers, bubble hems, ultrawide shoulders and rounded shoulders define the mood of the outfit.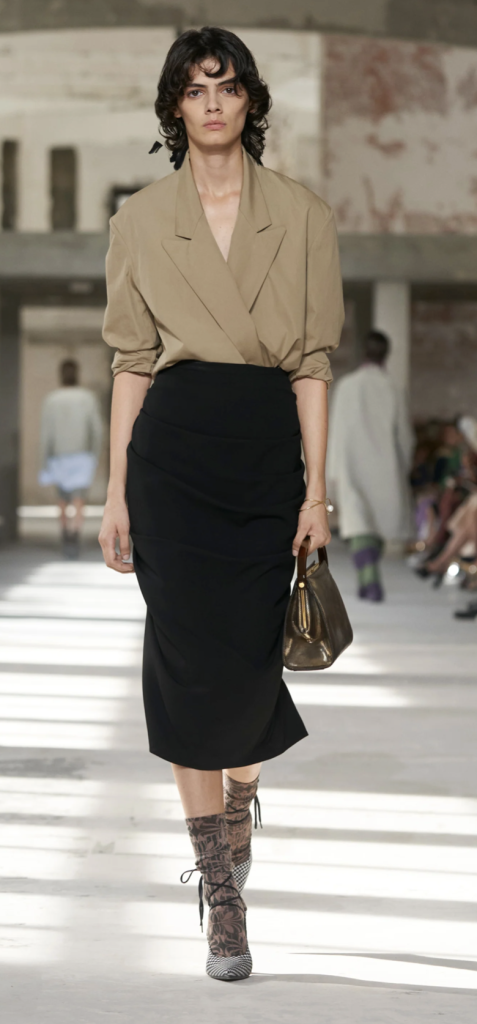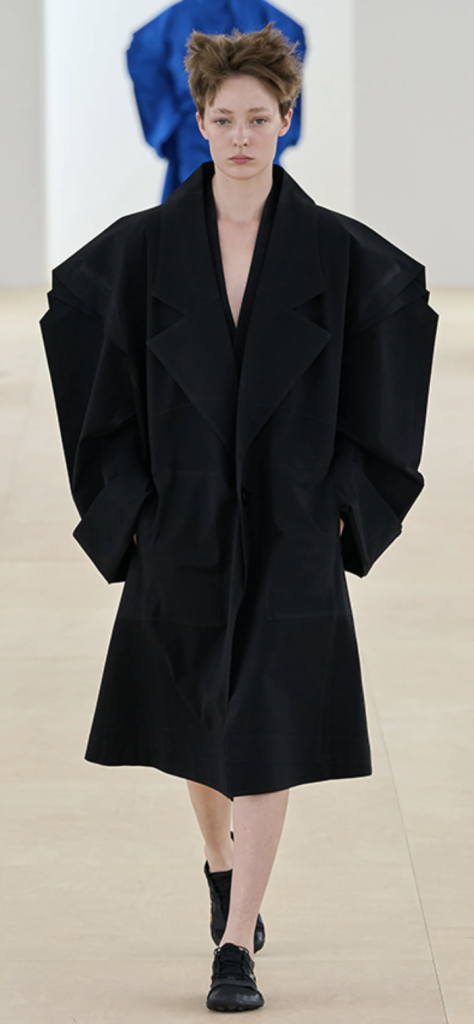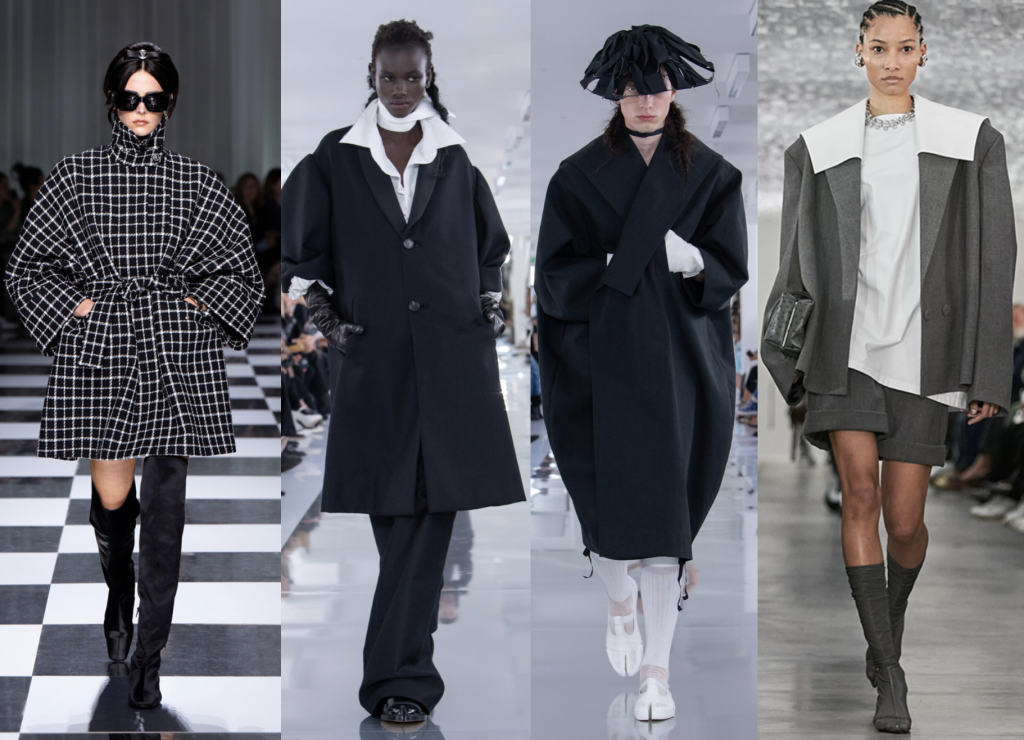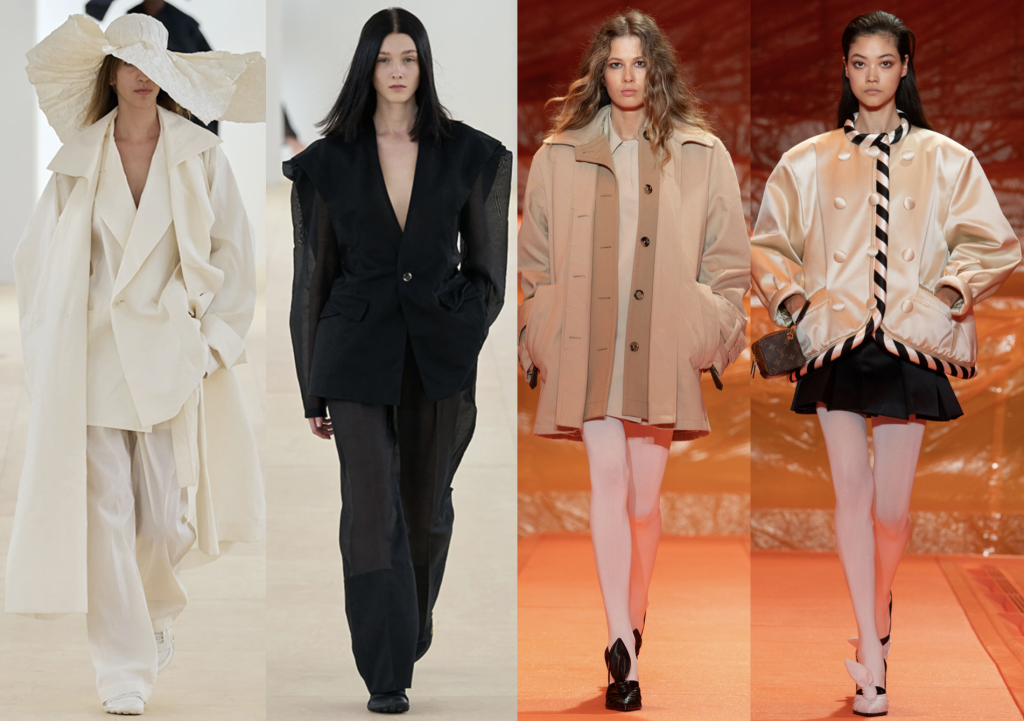 Shop the SP 24 Edit
Shop on-the-pulse pieces that will add newness to your wardrobe and keep you ahead of the trend!