"Sport, fashion, music – they're all so blurred. How great to celebrate everything that's wonderful about Britain and part of that is FASHION."


Lucinda Chambers (Vogue Fashion Editor & Director of the Olympics Closing Ceremony) could not have said it better…
In light of the ceremony (complete with an Alexander McQueen tribute) and the a-mazing amount of Olympic golds, silvers and bronzes we brought home from London this year (gooooo Team USA!), what better way to celebrate then with a re-evaluation of the metals in your wardrobe and maybe a few new lust-worthy inspiration pieces? I thought so too.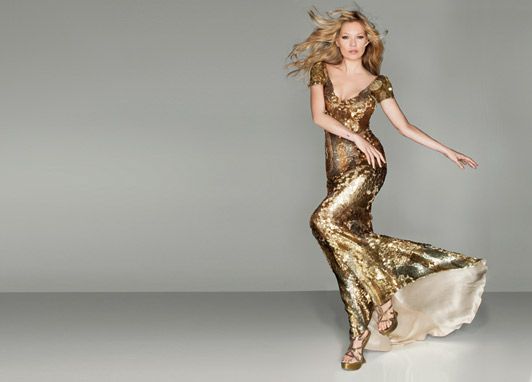 We all have our fav metals (i.e.; I always reach for the gold first!), but which one(s) best suit your skin tone and how to choose for the fast-approaching fall season? Here's a how-to guide to turn you into a metal matching and mixing pro!


If you've ever gotten a color analysis by a personal stylist or tried out a makeup product at your local Bloomies, you may already have an idea of where you fall in this category, in which case it is safe to move to Step 2. If not, you've come to the right place. Try out the simple tests below and find out!
•
Look at your veins on the inside of your wrist. Are they more of a blue or a green/yellow? Blue = cool. Green/Yellow = warm.
•
Look in your closet. Do you typically choose white/black tops or neutrals such as ivory/brown tops. White/Black = cool. Ivory/Brown = warm.
Celebrity Cools: Anne Hathaway, Reese Witherspoon, Oprah Winfrey, Lucy Liu.
Celebrity Warms: Nicole Kidman, Amy Adams, Renee Zellweger, Beyonce.
*Still yet, you may be a neutral and able to wear both warm AND cool colors. Score!
Step 2: Matching Metals to your Skin Tone
The general rule of thumb when choosing your metals is this:
•
Cool Skin Tones = Silver & Pewter
•
Warm Skin Tones = Gold, Copper, Bronze
Now that you've got your skin tone and metals all worked out, what about mixing in some of your wardrobe pieces? Here are a few ideas to get you started:
As with anything, there are exceptions to the rules (yes, even the metal matching and mixing!). Give me a
shout
and find out
how-to best create a daily wardrobe
that complements your individual skin tone. I do love talking wardrobe.